How and when students book most
Why online scheduling is a perfect solution for Gen Z students
The significant time savings universities can gain by using scheduling software
How offering online scheduling can radically improve the student experience
Which features successful education users value the most
Download the report for free
Online scheduling is a campus-wide solution
From advising to admissions, financial aid to support services, scheduling software for higher education is improving processes for a wide range of university departments.
It offers significant time savings while boosting student engagement.
Online scheduling dovetails with modern student demands for tech-forward, seamless interactions.
Scheduling software allows universities to create a consistent, transparent, and personalized student experience.
Offering online bookings reduces the barriers for students who need to schedule meetings
Streamlining the scheduling process gives faculty and staff back time to prepare and focus on improving student outcomes.
Download the report for free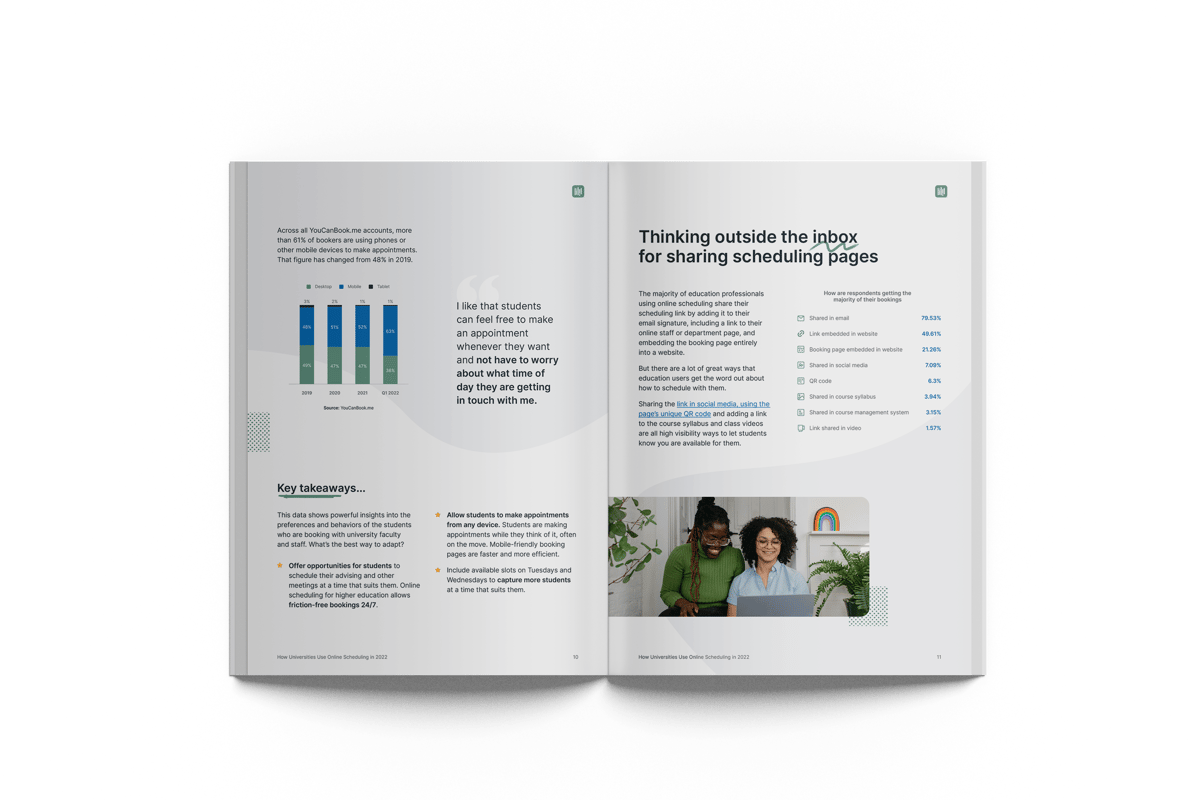 Key findings
We surveyed more than a hundred users of higher education scheduling software to find out why they offer online scheduling and how it benefits their team.
65%
Student engagement
Report higher student engagement & reduced no-shows
61%
Mobile users
Of bookers use a mobile phone to make online appointments
50%
Time savings
Say they save more than 15 minutes for every booking