The most popular day and time for customers to meet
Who is using online scheduling and why
How much time online scheduling really saves
Why online scheduling makes such a difference to productivity
Which features have the biggest impact on customer experience
Download the report for free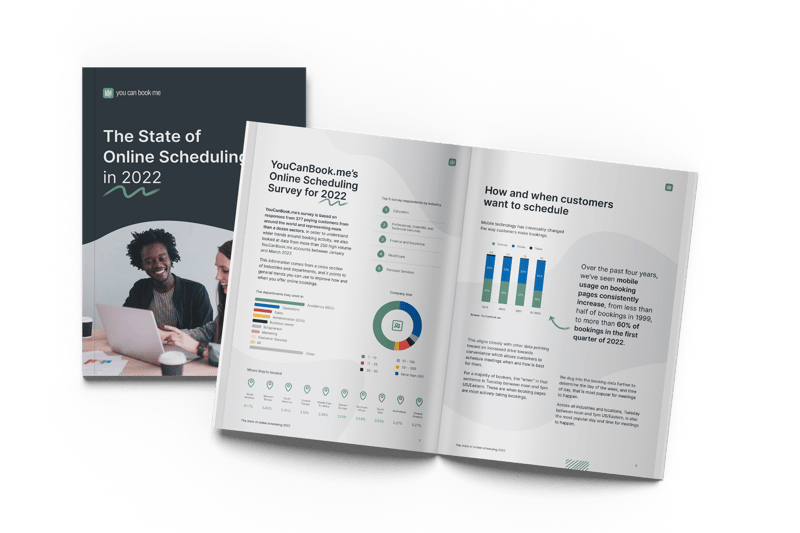 Online scheduling works for every sector
Gone are the days when online bookings were confined to B2C operations. Professional Services, Higher Education, and large corporate organizations now routinely offer online scheduling, particularly for Recruitment, Sales, and Customer Service teams.
Online scheduling is an easy-to-implement, low-cost solution for
Customers demanding convenience in all their business interactions
Brands aiming to create a consistently excellent customer experience
Teams optimizing for better productivity and focus
Download the report for free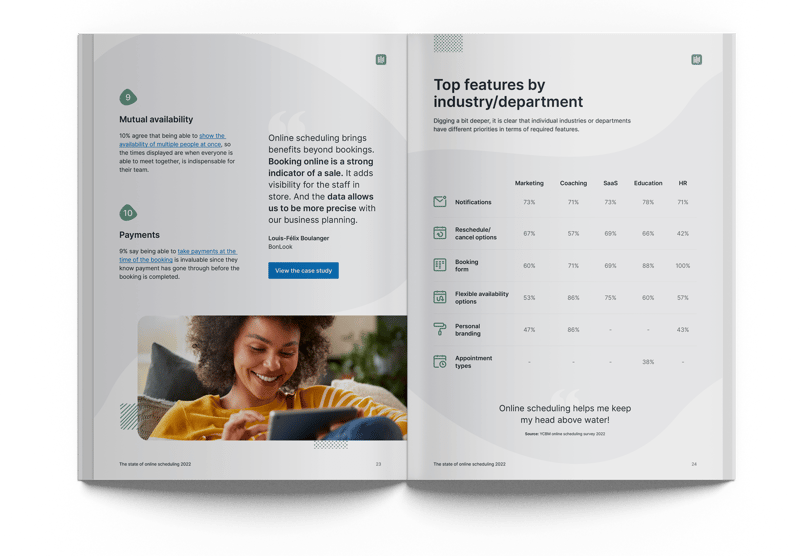 Key findings
We surveyed more than 350 online scheduling users from around the world and more than a dozen sectors to find out why they offer online scheduling and how it benefits their business. We also analyzed booking data from more than 250 high-volume accounts to understand today's booking trends.
75%
Time savings
Saved 10 minutes or more per booking
45%
Productivity
Reported improved productivity
70%
More bookings
Increased bookings by 25% or more
47%
Customer experience
Saw a better customer experience
90%
Team productivity
Made their team more productive
65%
Attendance improvement
Saw a reduction in no-shows