COVID-19 - YouCanBook.me response
We know the COVID-19 virus is creating disruption and risk for all of our customers' communities and loved ones.
It is our duty at YouCanBook.me to review and consider what it is we should be doing now, later, and longer-term.
We are just at the start of this process, so we are working up from small steps, so please bear with us!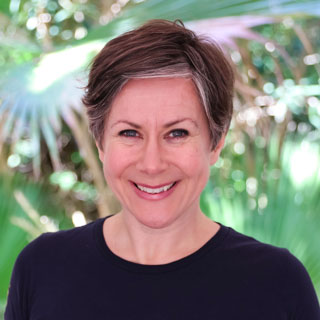 ---
What we have done so far
Helping shops with social distancing
We know social distancing is an important part of keeping you and your customers safe.
With YouCanBook.me, customers can book a visit to your shop — helping you manage queues and reducing waiting times for everyone. Contact our support team to help you get started with a socially distant shopping booking page today.
Making video calls easier
We have lifted paid restrictions on our Zoom integration until the end of September 2020. This means that anyone on the free plan will be able to integrate their Zoom account during this time, and create unique Zoom-room links.
We hope this will ease any friction in setting up easy remote calls for people who suddenly have to work from home.
We have some tips for using other video conferencing tools with YouCanBook.me here..
Subscription pausing
We know all businesses, no matter the size, are impacted by the COVID-19 crisis. Some of you will not be able to operate for the foreseeable future and we don't think you should pay for our service if you're not using it.
We've introduced a pause option on our subscription plans. This means you can stop your subscription while you no longer need it, without cancelling it completely. We'll keep any remaining time left on your subscription and credit that back to your account when you are ready to return. You can find out how to do that on this page.
Support for Schools
We have created a new Schools plan to help those state-run K-12 schools that are suddenly dealing with virtual learning.
Eligible schools will have access to all of our paid features for the duration of the COVID-19 crisis.
---
We continue to look at other ways we can help
The situation is changing rapidly, and at a different pace in different parts of the world.
We are keeping a close eye on things, from the perspective of our solution and the problems our customers are suffering.
We do not want, as a business, to be contributing to the hardships of our small business customers who suddenly find themselves without customers themselves and need to review all their costs
We don't yet have an answer about what we can do, given that our core product is already free.
As any business, we need to ensure the viability of our company and security of our employees.
Nevertheless, we need to recognize that economics have changed, and we are looking at what our priorities are over the long term and will adjust accordingly
That's it for now
Stay together, but keep apart
Wash your hands
Take care of those who need you the most
Yours, everyone at YouCanBook.me
❤️