Custom notifications and workflow
Be it emails, SMS messages, or webhooks, you can customize the type of notifications and messages that works best for your scheduling process.
You also control what these notifications say, and when they are sent.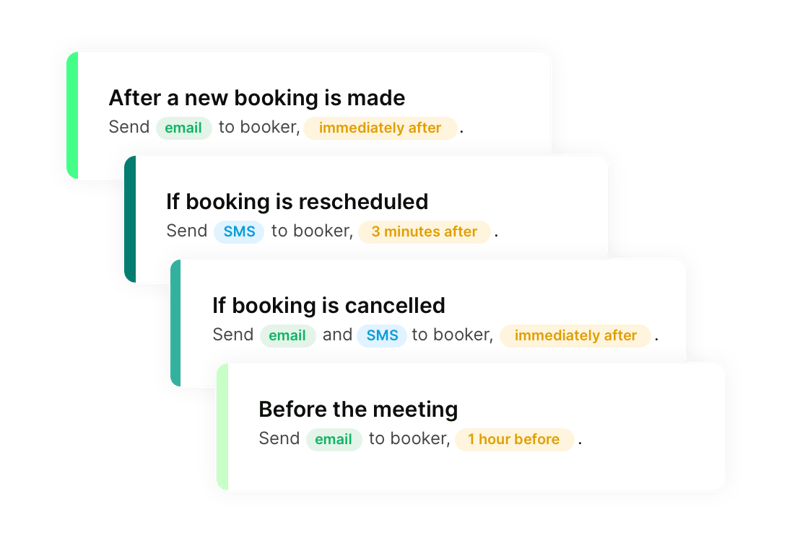 Booking confirmations, reminders & follow-ups
You and your customer receive a booking confirmation whenever a booking is made.

Reduce no-shows by sending your customers booking reminders, and use follow-up emails to send more information after a meeting, ask for feedback, or to simply thank them for their time.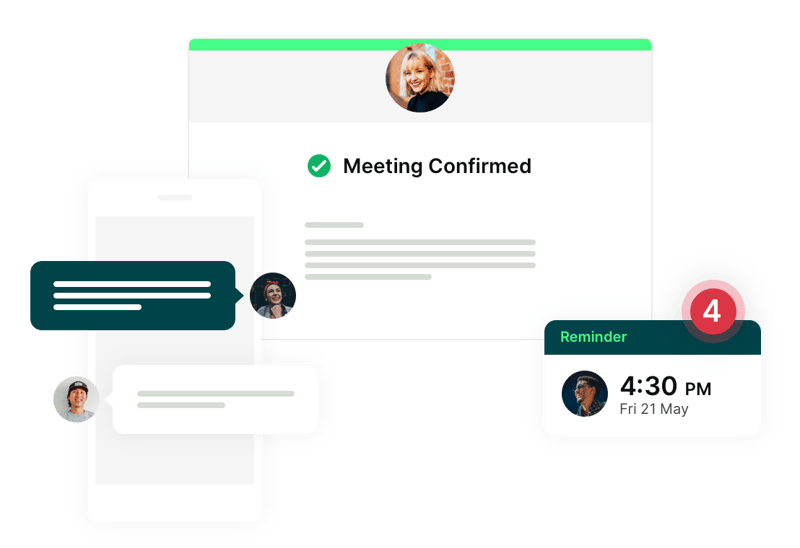 Custom shorthand codes to personalize your messages
Personalize communications with your customers by using shorthand codes from your questions to dynamically output answers in emails and messages.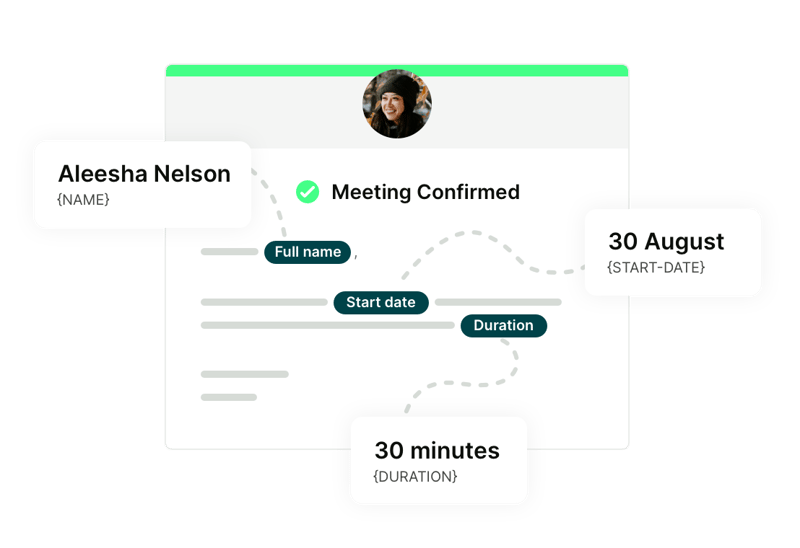 Customize your calendar events
When new bookings are scheduled, we create an event on your calendar with all the information provided by your booker.
But the exact content and structure of this event are completely up to you.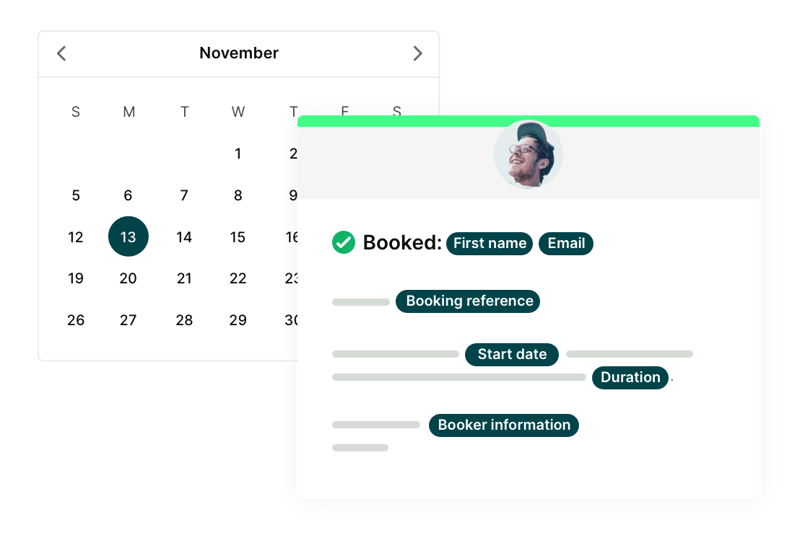 Send notification emails via Gmail
Improve delivery rates and increase the visibility of booking notifications sent to your customers by sending via your Gmail account.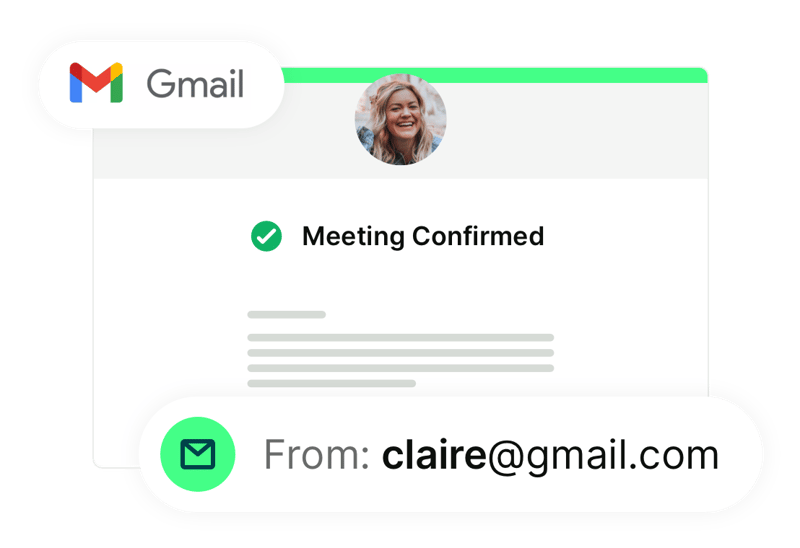 Add even more automation with Webhooks
You can use Webhooks to signal to another server or system whenever a booking is made, rescheduled or cancelled.