On the surface, Calendly and Google Calendar might look like similar booking tools, but under the hood they are designed for vastly different audiences: Calendly serves enterprises while Google Calendar is perfect for individuals with basic scheduling needs.

But, as you'll see, neither of them are ideal for small- to medium-sized teams, which is why I included YouCanBookMe in the mix.
I'll be comparing the tools in five dimensions, crucial for scheduling software:

1. Ease of use
2. Scheduling features
3. Customization options
4. Integrations
5. Pricing

Here's how they stack up: Calendly vs. Google Calendar vs. YouCanBookMe (YCBM).

Comparison Summary: Calendly vs Google Calendar vs YouCanBookMe
Calendly is perfect for enterprises that need to coordinate between multiple teams and manage complex meeting schedules. Google Calendar is aimed at individuals who need a basic scheduling solution that natively plugs into their Google Workspace productivity environment. And YouCanBookMe is ideal for small international teams or personal brands that need a highly customizable tool with broad language and customer journey personalization.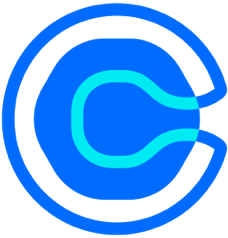 Calendly
Google Calendar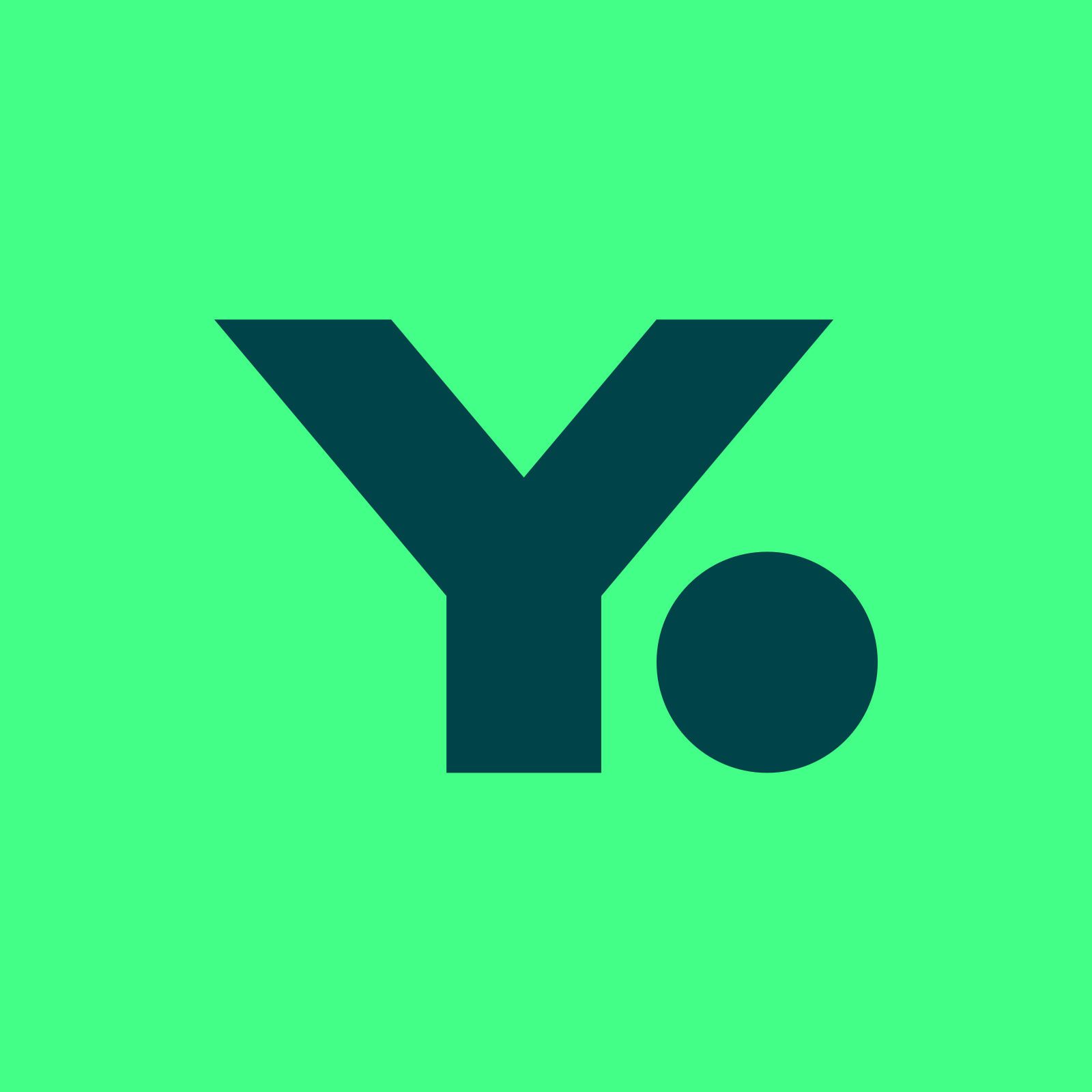 YouCanBookMe
Offers a free plan.
Paid plans are $10/mo, $15/mo, and $20/mo per user.
14-day free trial.
Paid plan starting at $10/mo
per account.
Offers 2 plans - free and paid at $12/mo
per calendar
. Paid plan unlocks all features.
Setup and Team Collaboration
Great for managing many large departments.
Offers analytics features.
Easy, quick setup.
Doesn't offer any team features.
Fast setup, all tools easily available within
the booking page editor.
Offers pooled availability and routing forms to optimize client bookings.
Offers only basic features like email notifications, booking forms, and calendar invitations.
Offers form pre-filling and conditional statements, custom SMS & email reminders and confirmations.
Decent customization option with higher plans like booking page colors, website embed.
No customization options are available.
Rich customization features for booking and confirmation pages, including custom colors and branding.
Offers 99 native integrations including CRM software, Google Calendar, Microsoft Teams, Outlook, Slack and Zapier.
Doesn't offer any integrations except with Google Workspace Products.
Can connect to 4000 tools with Zapier, 9 native integrations with all major calendars.
Complex and varied meeting scheduling needs for enterprises.
Individuals with very basic needs that rely heavily on G-suite.
Brand-friendly customer journey personalization for teams of less than 10 people or personal brands.

What is Calendly?
"Easily handle enterprise-grade complexity" 🌌🤖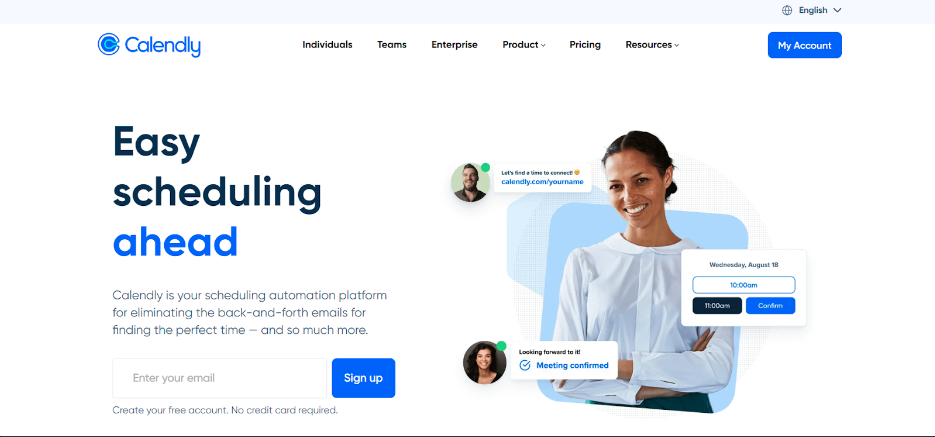 Starting as a simple scheduling link in 2013, Calendly has since grown into a comprehensive platform that manages booking and scheduling for over 10 million businesses.
Calendly achieved this by focusing on teamwork, with features like pooled availability and event types. It's perfect for enterprises as it offers an array of powerful features and 99 native integrations to fit in any tech stack. It uses a decentralized, "modular" approach for creating booking pages, so any changes immediately reflect on all pages, making scheduling in large teams and complex workflows a breeze. But with great power comes great cost: Calendly is a relatively expensive scheduling tool.

Calendly is designed for enterprises looking for a completely automated scheduling platform to improve team performance and create a consistent customer experience throughout the organization.

What is YouCanBookMe?
"The scheduling tool that speaks your language" 🌍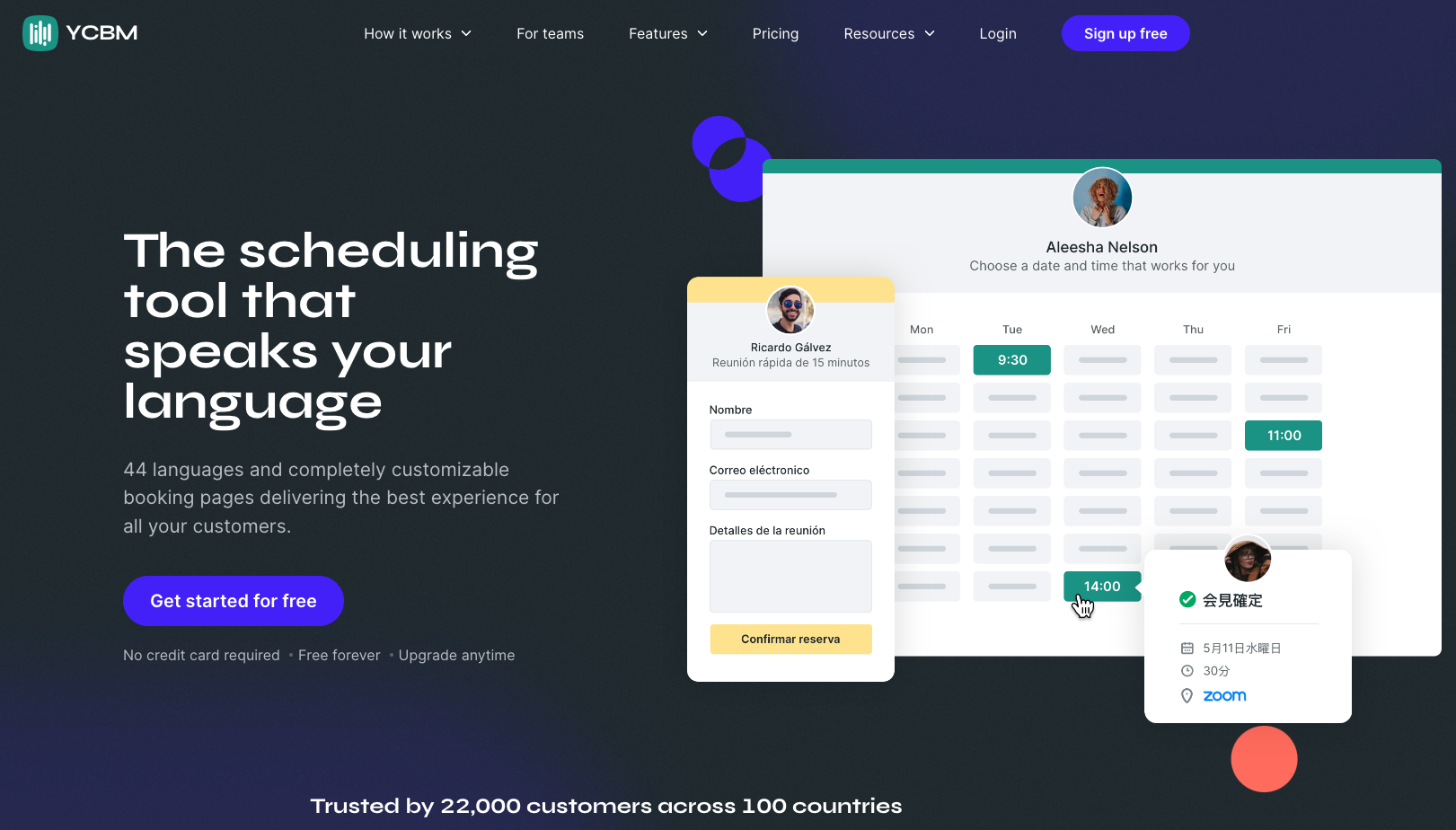 YouCanBookMe was born in 2011 with the goal of creating a user-friendly and customer-focused booking platform.
It shines as a booking tool that offers the best personalized experience possible for your customer while balancing ease of use, features, and affordability. YCBM's booking pages are fully customizable: from the color, and layout, to the footer and logo. It lets you preview the changes with its live page preview feature, supports 44 languages (including Arabic and symbol-based languages like Chinese or Japanese), and automatically translates pages based on your customer's geolocation. YCBM lets you create personalized email and SMS notifications that are based on each customer's booking journey, and to top it all off, it offers customer support to all clients on paid plans or free trials.

Considering those points, YouCanBookMe is ideal for teams of up to 10 people that need to set up and use custom booking pages quickly — especially if they're working on the global market and want to increase conversions with personalized experiences.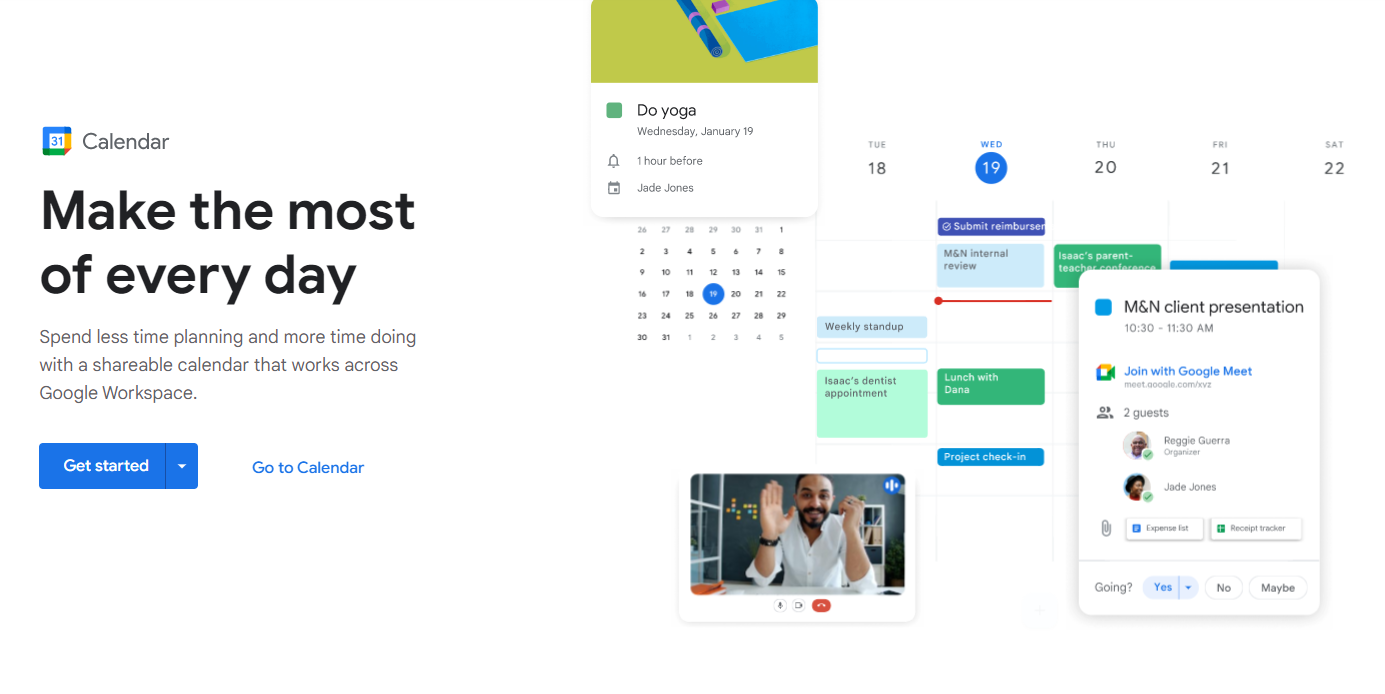 First released in 2009, Google Calendar is the most recognized time-management and scheduling tool in the world.

As the name suggests, Google Calendar started as a calendar for managing personal and professional appointments, events, and tasks in one place. With the new Appointment Scheduling feature, Google Calendar is transitioning from being just a calendar app to a scheduling app where users can schedule meetings and add them to their calendars based on their availability (meeting length, time slots, and descriptions).

Interestingly, Google's Appointment Scheduling feature provides only the basic tools necessary for scheduling like appointment slots, email notifications, and booking forms. This shows they are nowhere near competing with industry leaders Calendly and YCBM who offer much more: booking analytics, SMS notifications, branding, team member collaboration, and so on.

Google Calender's focus is on onboarding Google Workspace individual users who need a simple scheduling solution and don't have a large and diverse client base.

YCBM and Google Calendar have single-tier pricing, while Calendly has three-tier pricing with a premium plan twice as expensive as the other two.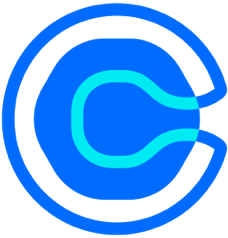 Calendly
Google Calendar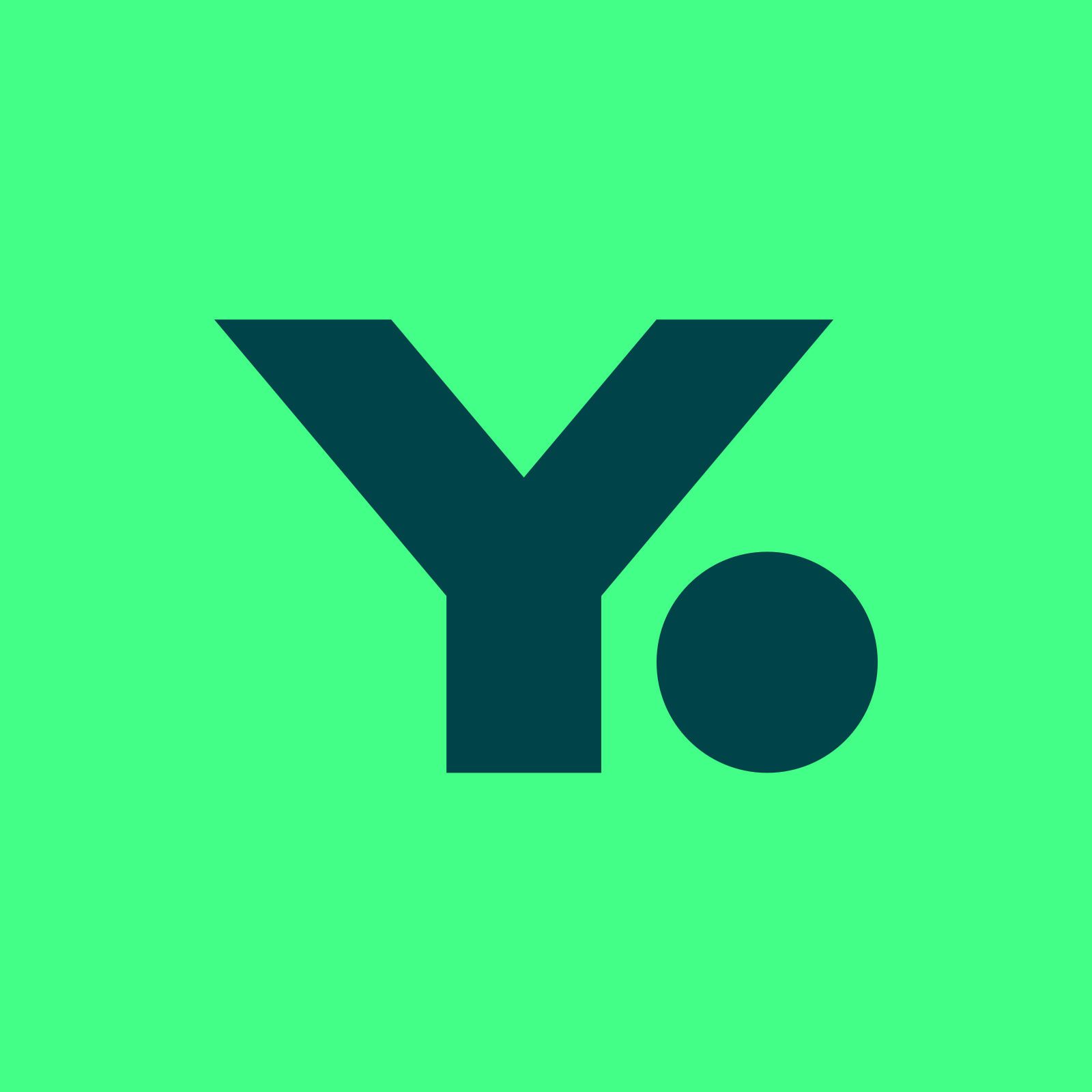 YouCanBookMe
Both Calendly and YouCanBookMe offer free plans. Google Calendar does not.
Calendly and YouCanBookMe have free versions with one calendar integration, and basic scheduling features. Calendly offers one booking page, while YouCanBookMe offers 10 booking pages. Google Calendar's Appointment scheduling is only available with a paid subscription to Google Workspace.
Calendly charges per team member, YCBM per linked calendar, while Google Calendar charges for the feature itself.
Calendly & Google start from $10/month whereas YCBM starts from $12/month. The key difference is in what they charge for: Calendly charges $10/month per user, YCBM $12/month per calendar, and Google Calendar $10/month per account.
On paper, they seem different, but in practice, they're essentially the same.
How?
Well, employees usually have one calendar where they track both personal and work appointments, and that calendar is usually linked to one account. One account equals one user which equals one calendar.
This is what Google counts on with its per-account pricing structure. You pay for the feature, plus a few added bonuses like longer Google Meet video conferencing and double the Google Drive space.
But in case users have different calendars for different purposes, YCBM or Calendly work best. You need to purchase calendar connections with YCBM, while Calendly offers multiple calendar connections for one user but you need to pay for each one.
For individuals, the pricing is comparable for all three. For teams, Calendly will cost a lot more.
YouCanBookMe offers a single paid plan at $12 per month per calendar connection. This plan unlocks all functions, including team collaboration and first-class customer support.
Calendly offers three paid plans, starting at $10 per month per user with limited functionality. For more advanced features, you can choose the Professional plan at $15 per month, and for team collaboration features, the Teams Plan at $20 per month.
Google Calendar only has one paid plan: Google Workspace Individual at $10 per month per account. You get all the basic booking page features, like unlimited booking pages, booking forms, and email notifications.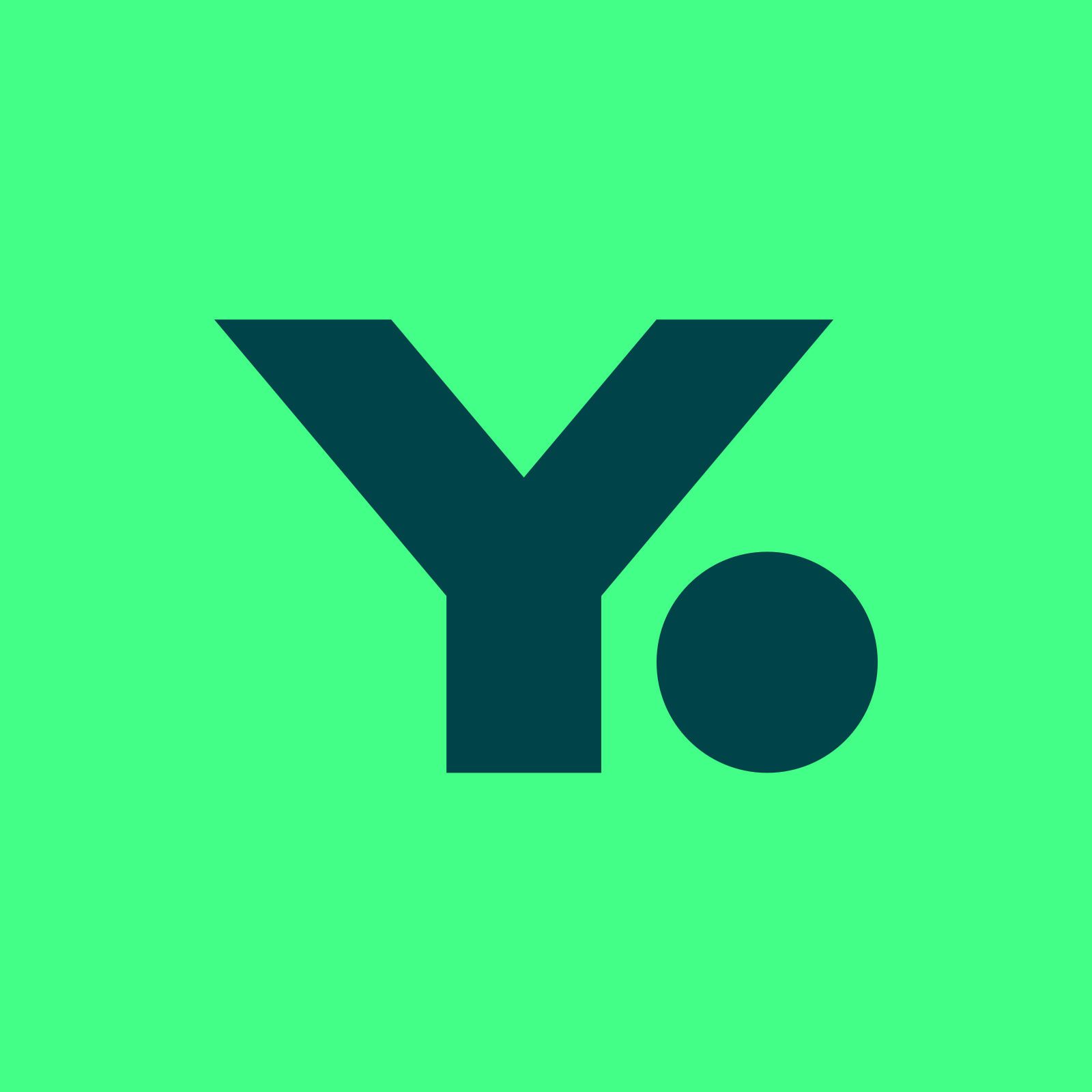 YouCanBookMe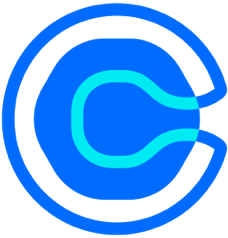 Calendly
Google Calendar
10 booking pages
1 linked calendar integration
1 booking page
1 linked calendar integration
-
$12/calendar
All features
$10/seat
Basic features
-
$15/seat
Advanced features
-
-
$20/seat
Team features
-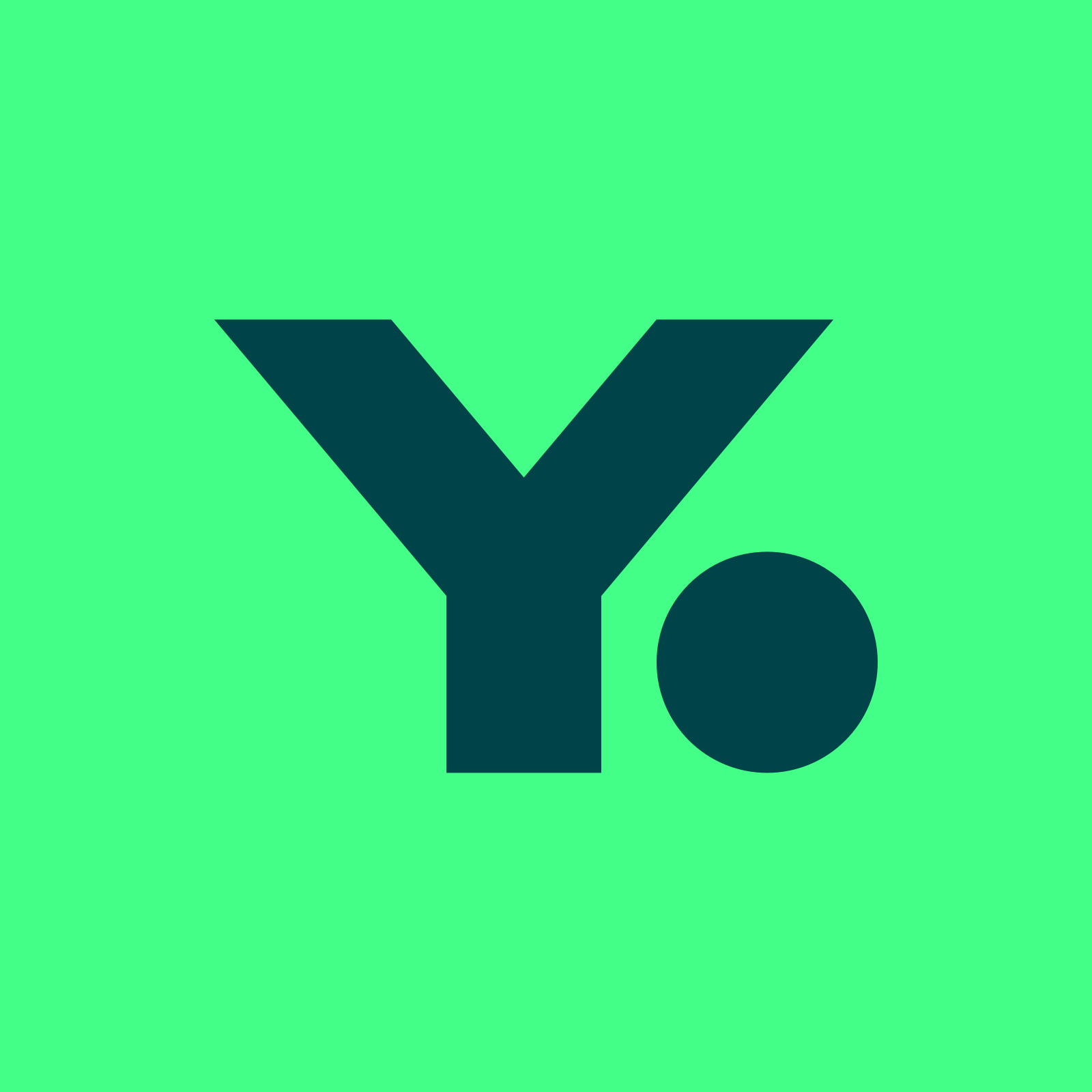 Winner: YouCanBookMe
Individuals who just need one linked calendar will have all advanced features unlocked for $12/month. Also, small-to-medium teams will find YCBM up to 100% cheaper than Calendly Team plans with the same set of features.

YouCanBookMe and Google Calendar are easier to use, while Calendly offers more enterprise value.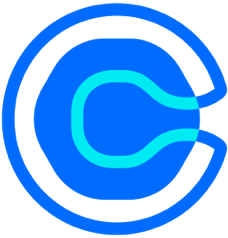 Calendly
Google Calendar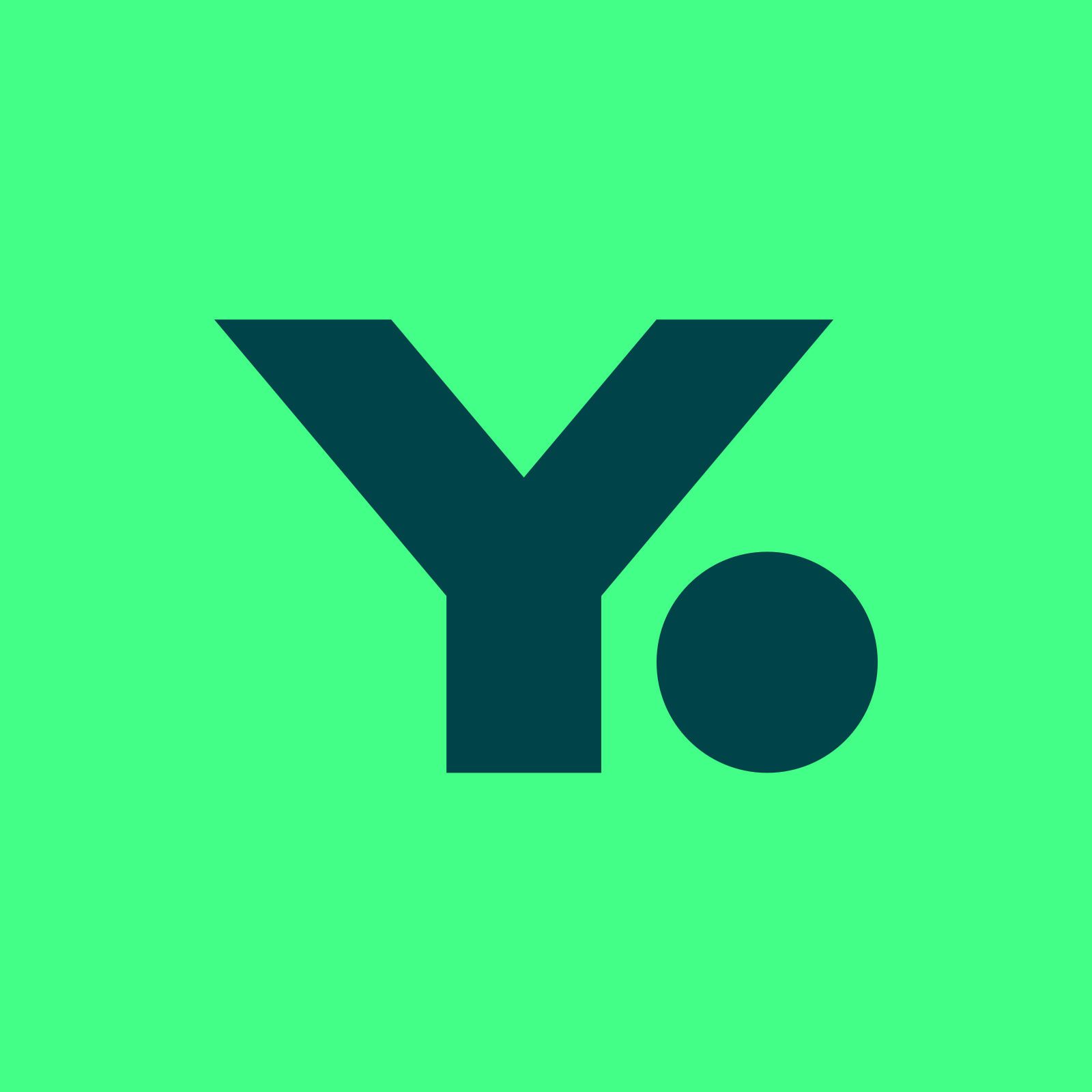 YouCanBookMe
YCBM and Google Calendar provide a streamlined setup experience, while Calendly uses different tools for managing events, workflows, and routing.
All the tools to create booking pages can be found in the left menu in YouCanBookMe (1). It also shows a live preview (3) of what the booking page would look like once published, something neither Calendly nor Google Calendar offers.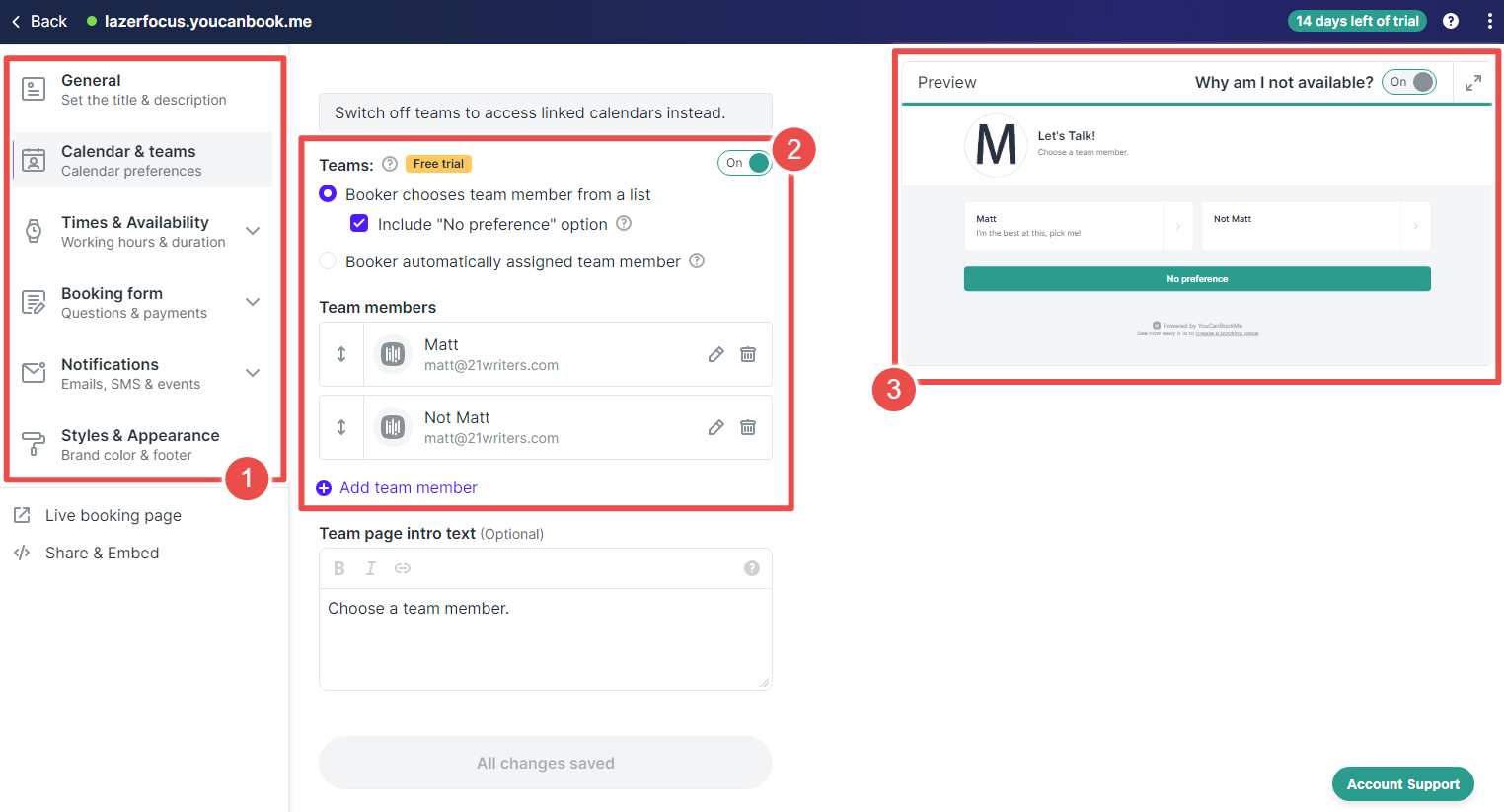 You can assign team members to a specific booking page (2) on YCBM and link their calendars. Modules to create notifications, custom booking forms, availability, and appearance can also be found in individual booking page editors.

Meanwhile, Calendly takes a slightly different approach.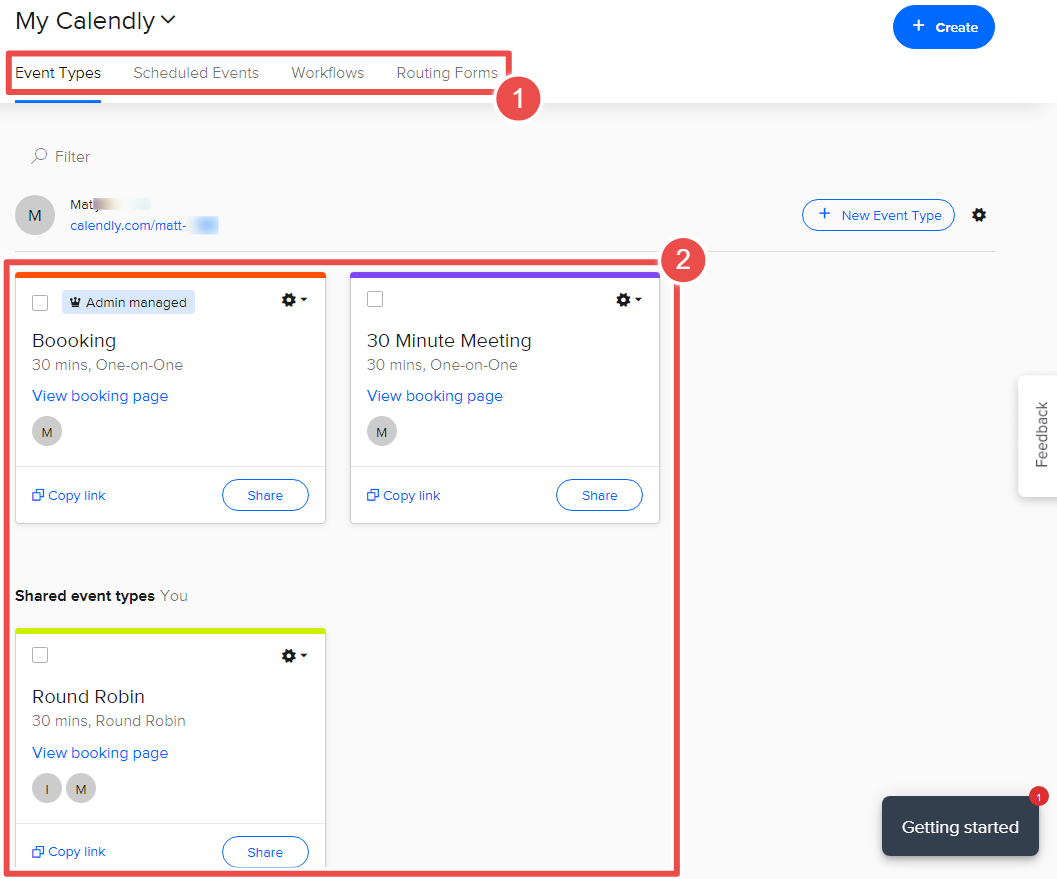 You find the tools to set up a booking page in separate tabs (1).

In Calendly, Event Types refer to a booking type. You can create different Event Types by visiting the tab in the dashboard (2), and assign team members and their availability to an event. But notification and routing form settings are found under the workflow tab. This means there is some back-and-forth when setting up your booking schedule.

On the other hand, Google Calendar doesn't have any special tools or tabs to create booking pages, it offers a simple user experience by giving you only the basic tools to create a booking page.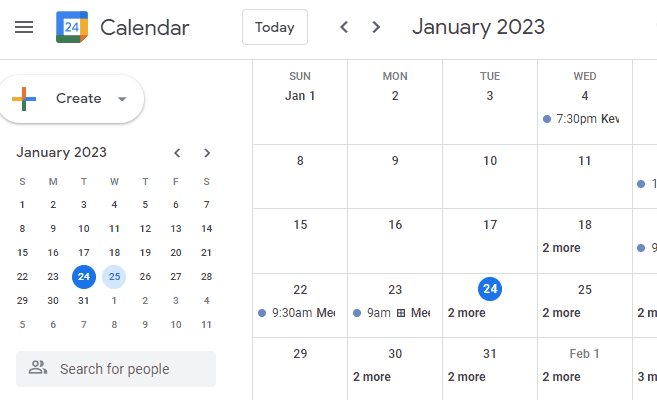 You can find everything for creating a booking page under "Create > Appointment Scheduling". It leads you through a step-by-step process, from setting your availability and buffer times to creating booking forms and setting notification timings. It also shows you your calendar so you can check your availability while setting up your booking page.
Calendly has booking analytics, and YCBM has booking data that you can export. Google Calendar doesn't offer analytics.
Calendly offers insights into the most popular meeting days, top-performing meeting types, and most booked team members. YCBM, on the other hand, lets you download all the meeting data in a CSV format which you can use to derive relevant insights into a data processing software of your choice.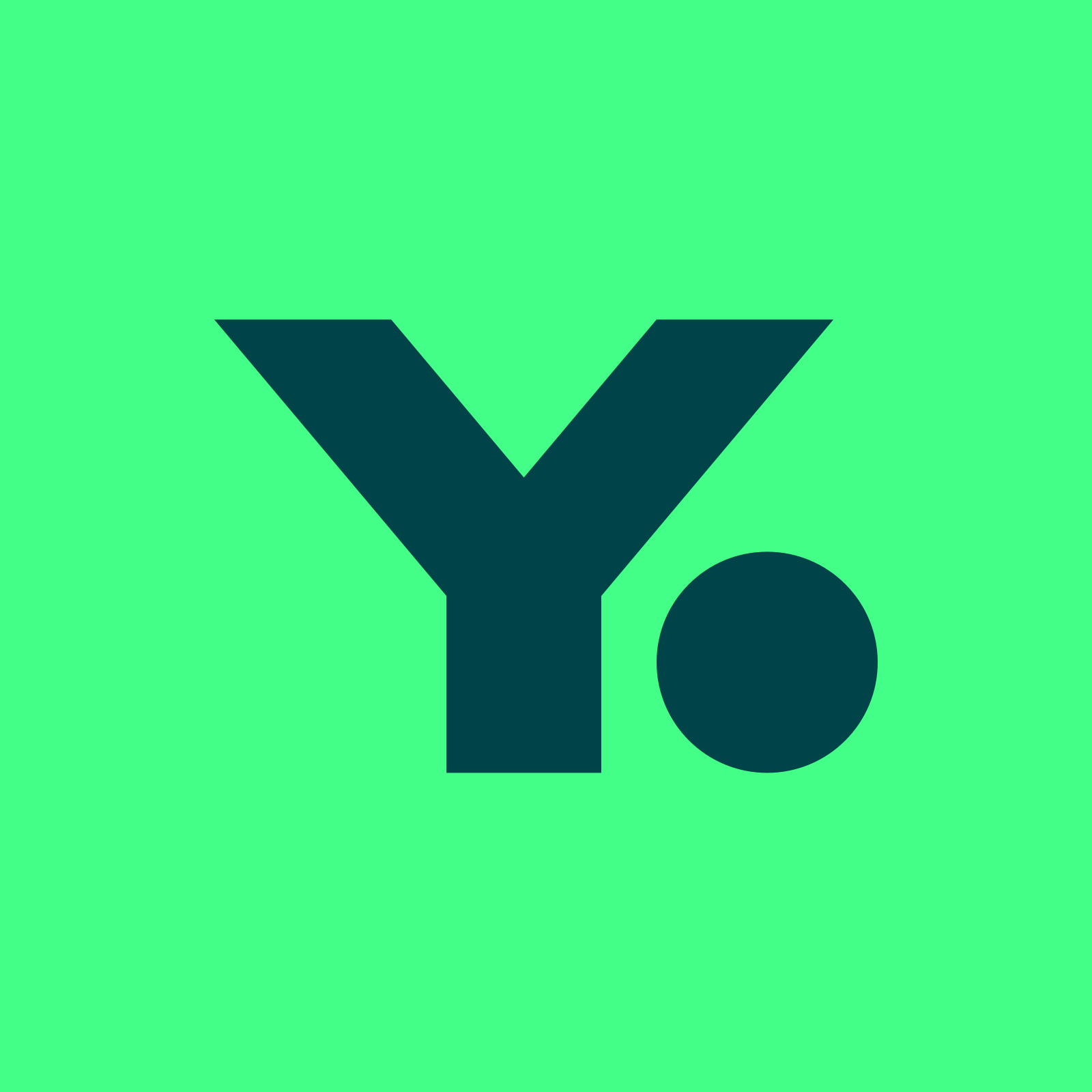 Winner: YouCanBookMe
If you're a small-to-medium team of fewer than 20 people, the all-in-one booking page editor will make your life considerably easier. If you're an enterprise company, Calendly's analytics and the decentralized system will come in handy at scale. Google Calendar makes it easy to create simple booking pages if you're a freelance entrepreneur, already using the Google suite.

Google Calendar offers the bare minimum while Calendly and YouCanBookMe offer a rich feature set for scheduling workflows.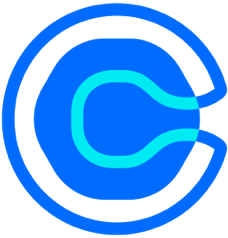 Calendly
Google Calendar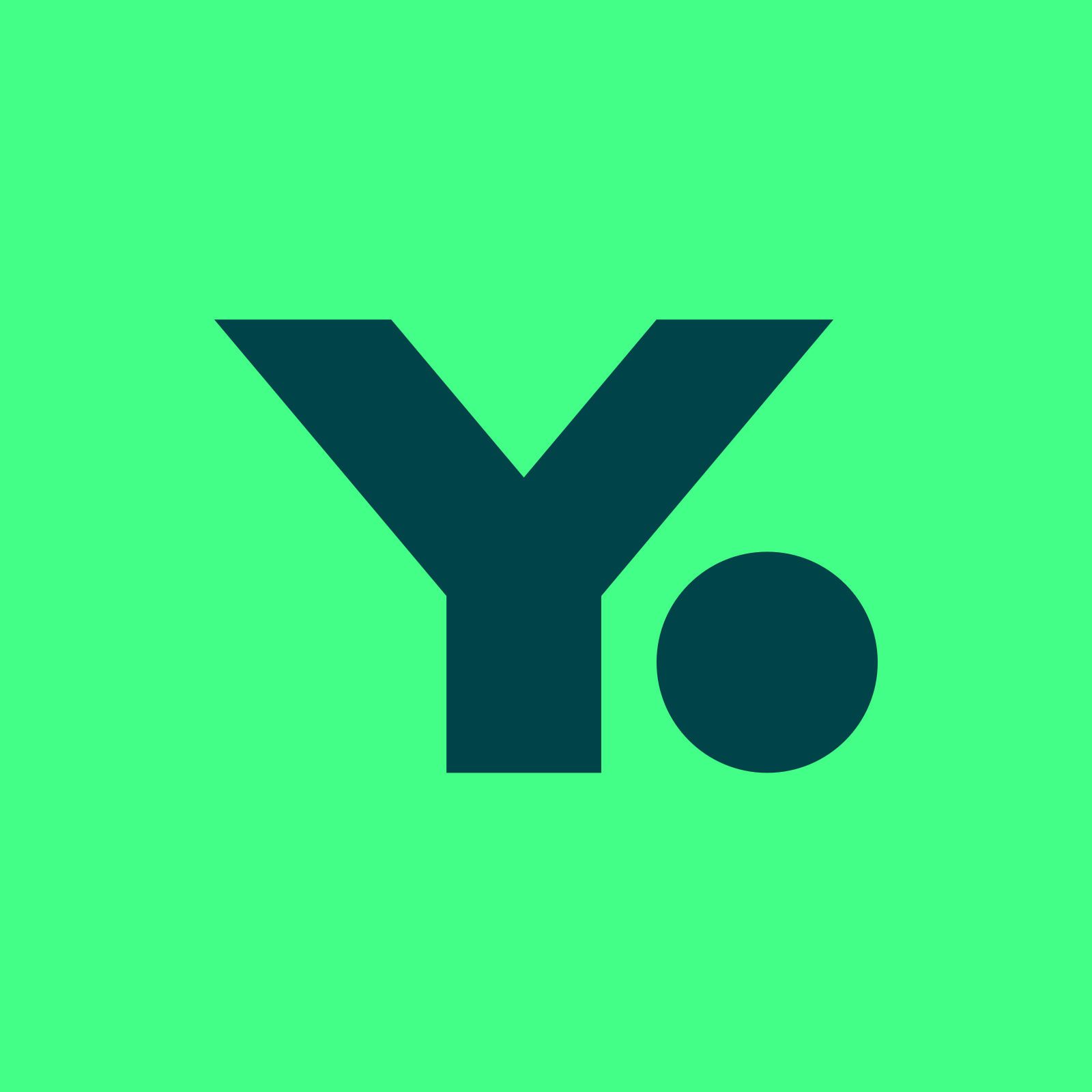 YouCanBookMe
YouCanBookMe uses appointment types, while Calendly and Google Calendar have event types.
If you offer multiple services, you can create different appointment types on one booking page with YouCanBookMe. Calendly lets you create Events with individual booking pages for each event type – one-on-one, group, collective, and round-robin.
Like Calendly, Google Calendar also lets you create separate booking pages for each event but has limited event types with only one-on-one meetings, and group meetings organized by an individual.
Calendly and YouCanBookMe offer pooled availability, while Google Calendar only books one-on-one appointments.
With YCBM, you can add multiple team members to a booking page and leave it to the client to choose who they want to schedule a meeting with. You can also set it up so that clients are assigned to a team member randomly or in a round-robin system.
On the other hand, Calendly offers "shared event types" like group events for webinars and classes, collective events for sales calls, and round-robin events similar to YCBM. But, unlike YCBM, Calendly doesn't let clients select who they want to talk to.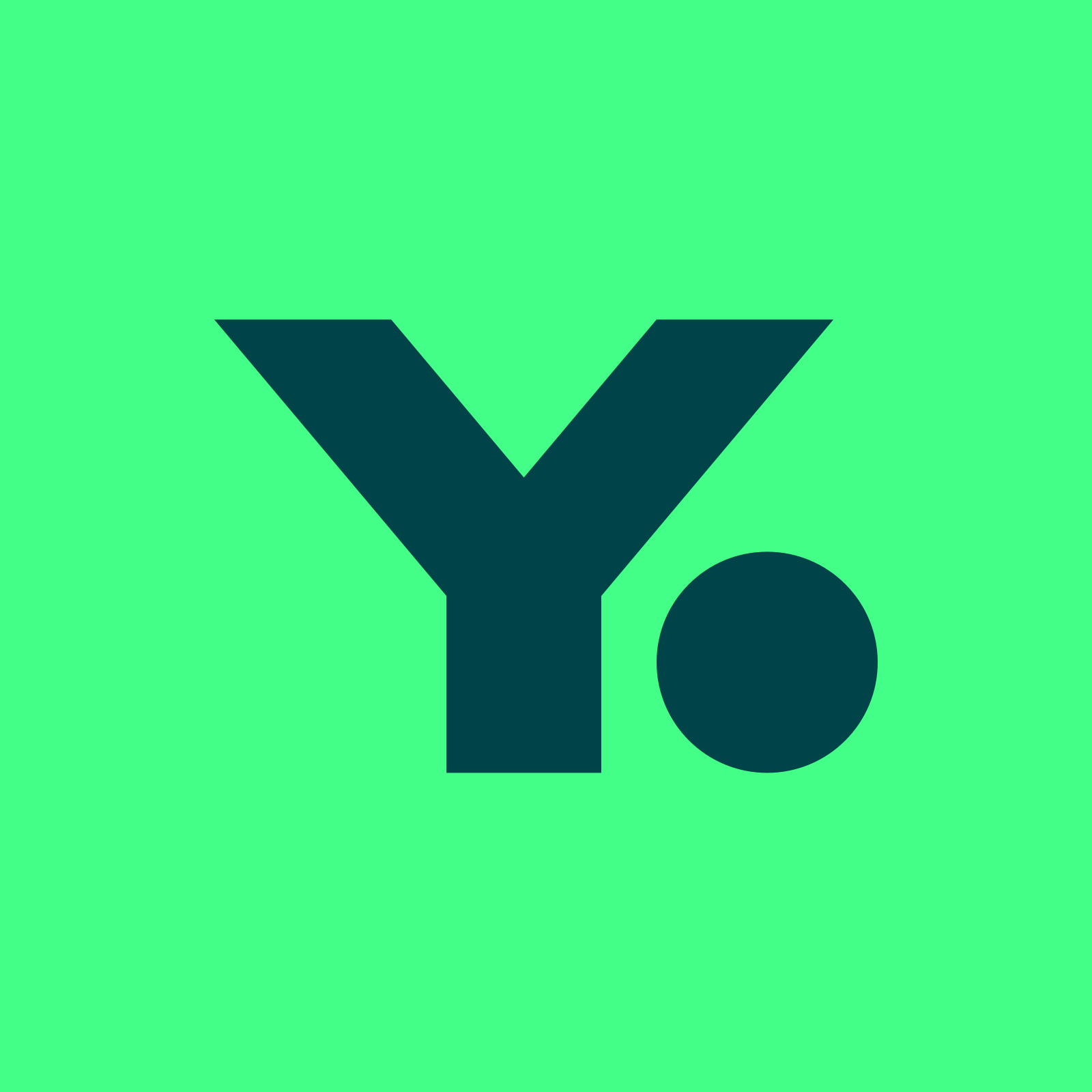 Winner: YouCanBookMe
lets you setup a better internal workflow for your business and a better booking experience for the customer. It gives you more control when automating workflows while also reducing customer booking friction.

YCBM lets you create booking pages in 44 languages and dialects from 100 countries, while Calendly offers 8 options for invitee languages.
You can create booking pages in different languages in both Calendly and YCBM. But, YCBM offers 6 times more language options, including Arabic and Hebrew.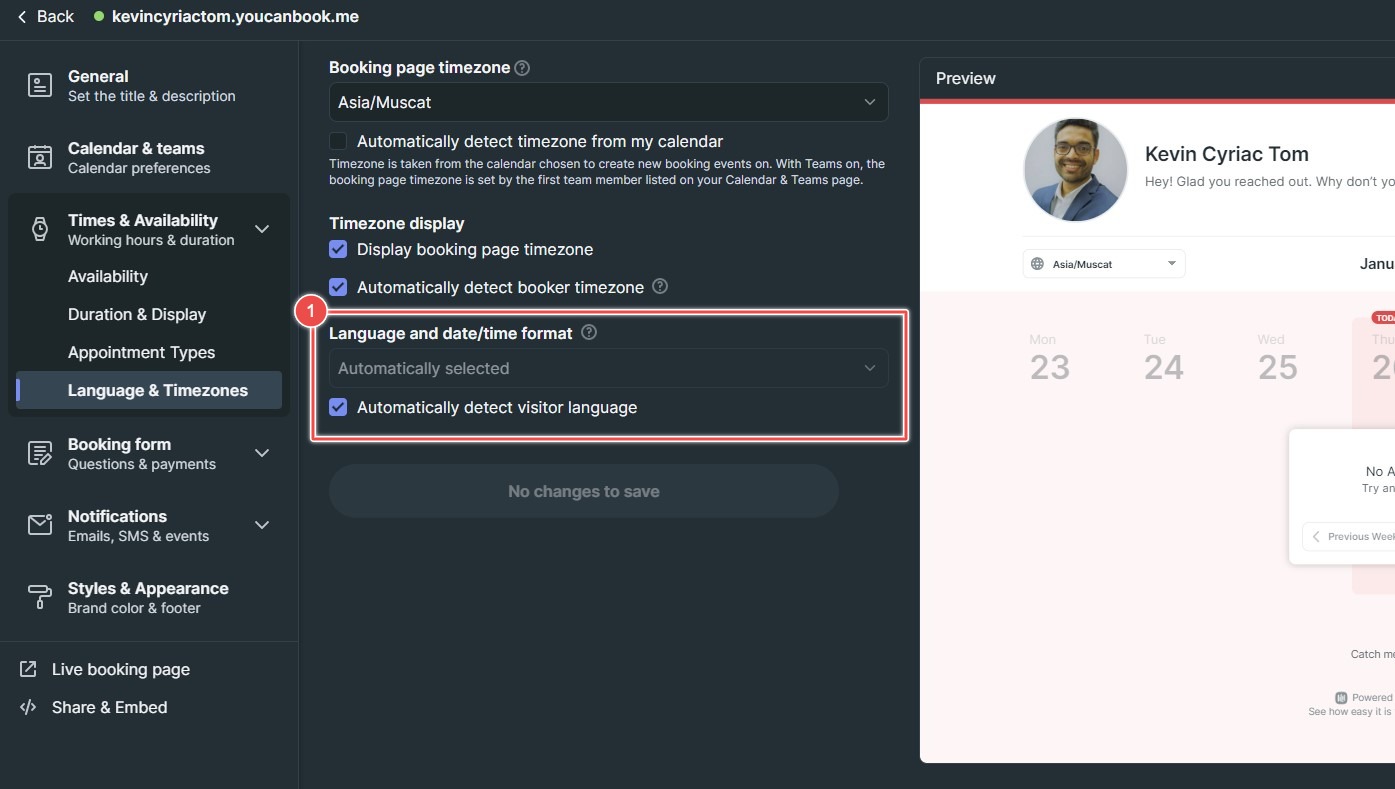 And, because you can customize the text in many sections of YCBM's booking pages, you can create completely unique booking experiences for different languages and regions. You can also choose to auto-detect the user's language as set on their desktop or mobile device.
YCBM and Calendly offer extensive customization options while Google Calendar doesn't.
Calendly lets you pick booking page colors from a limited set of colors, while YCBM takes that a step further with custom booking page colors (1). Both apps also let you include custom logos and YCBM let's you customize footers (2).
Meanwhile, Google Calendar only offers very basic customization options like adding a custom logo. You get very little control over how the page looks and feels and have to rely on Google's minimal look and unengaging booking experience.
Calendly and YCBM have booking forms but YCBM's integrated workflow makes it easier to set up and use. Google Calendar doesn't support booking forms.
Calendly and YouCanBookMe let you set up booking flows that give customers control over which type of appointment they want to schedule and with whom. But setting this up in Calendly is way more finicky because of its modular workflow.

As a result, YCBM's integrated pages help your customers pick their own journeys and get to where they want to be more smoothly than with Calendly.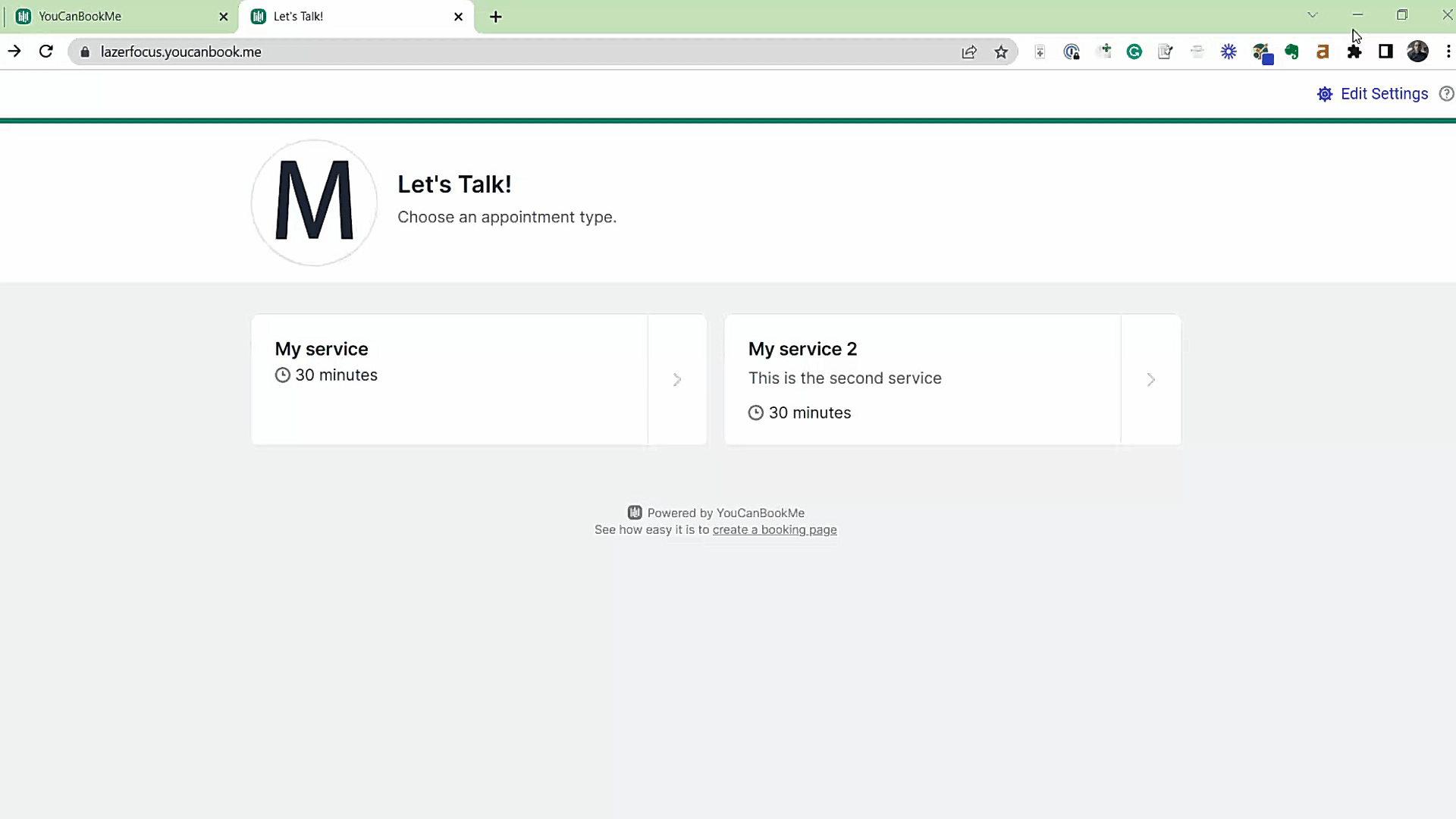 After the booking, YCBM and Calendly let you set up custom SMS or email confirmations and alerts, and can automatically redirect clients to web pages for seamless booking experiences. Google Calendar doesn't offer any such functionality.
Calendly and YCBM offer more embedding options than Google Calendar.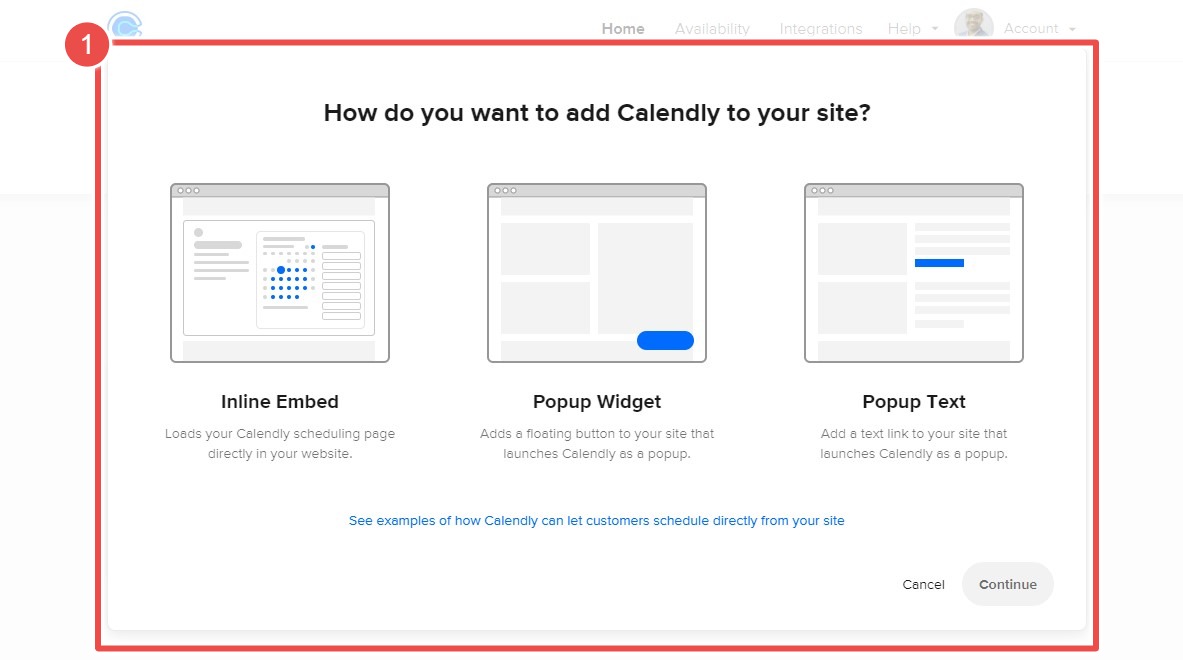 Calendly and YCBM offer similar embed options (1): inline embeds, popup widgets, and popup hyperlink texts. It's easier to embed widgets on your site using Calendly than YCBM but the end result is the same with both tools. Meanwhile, Google Calendar only offers inline and button embeds.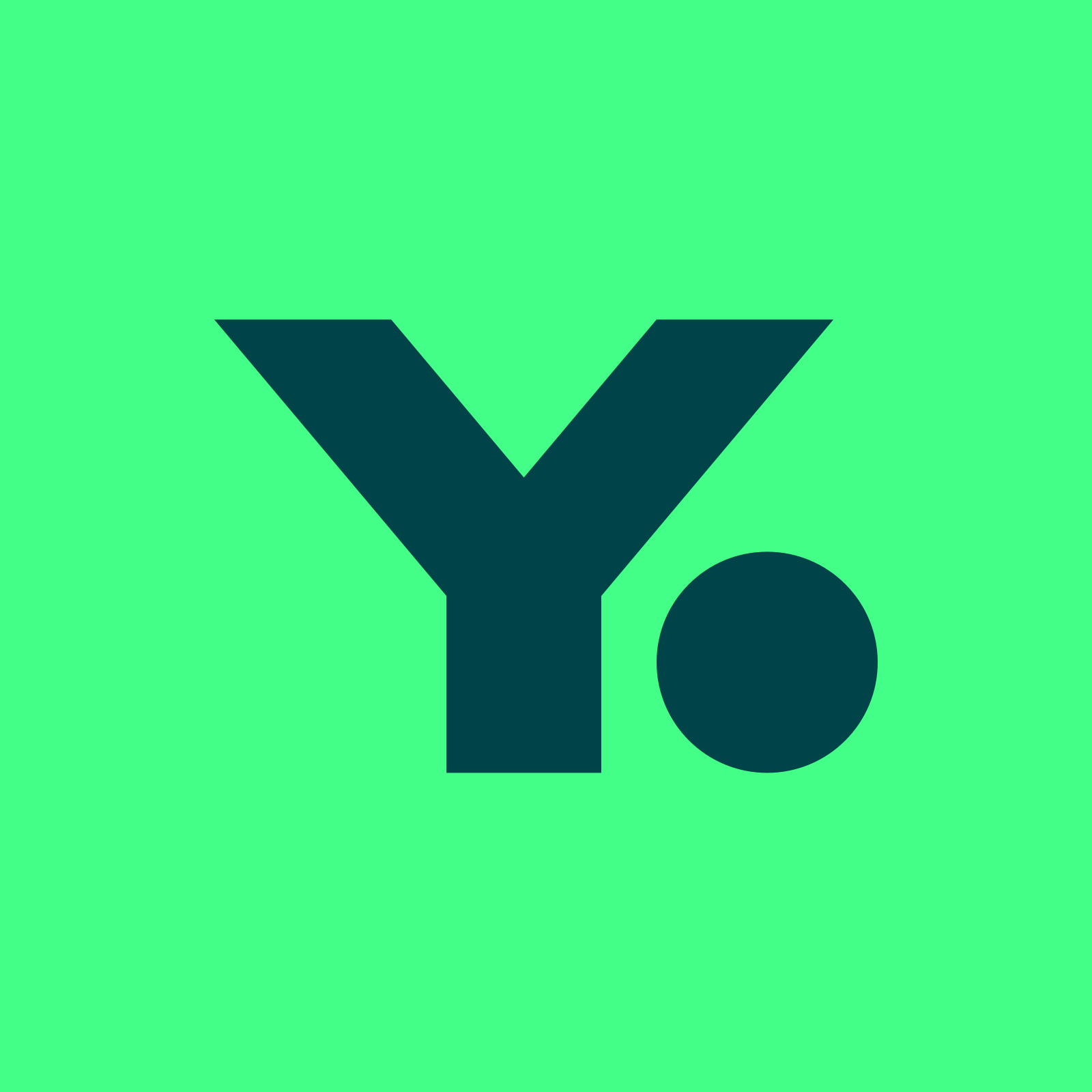 Winner: YouCanBookMe
YCBM lets you create personalized booking experiences for an international audience with 44 languages in 100 dialects, granular branding options for each page, unlimited booking form questions, and custom email and SMS notifications.

Calendly has 99 native integrations, YCBM has 9 native + 4000 Zapier integrations, while Google Calendar has none.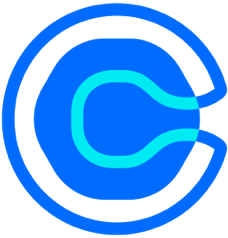 Calendly
Google Calendar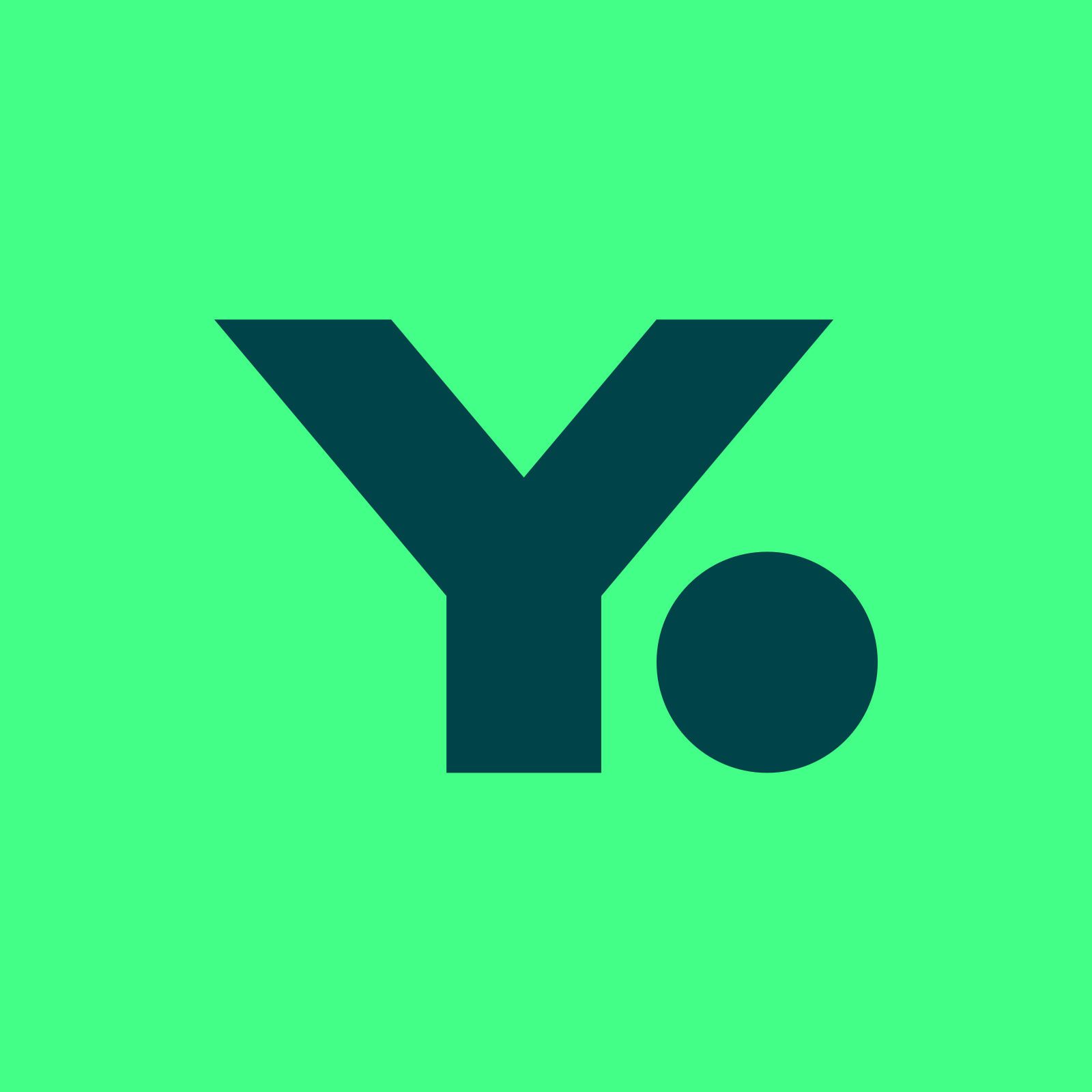 YouCanBookMe
Calendly has 99 integrations, YCBM has 9, while Google Calendar has none.
The 9 native integrations YCBM offers may seem restrictive when compared to Calendly's larger pool.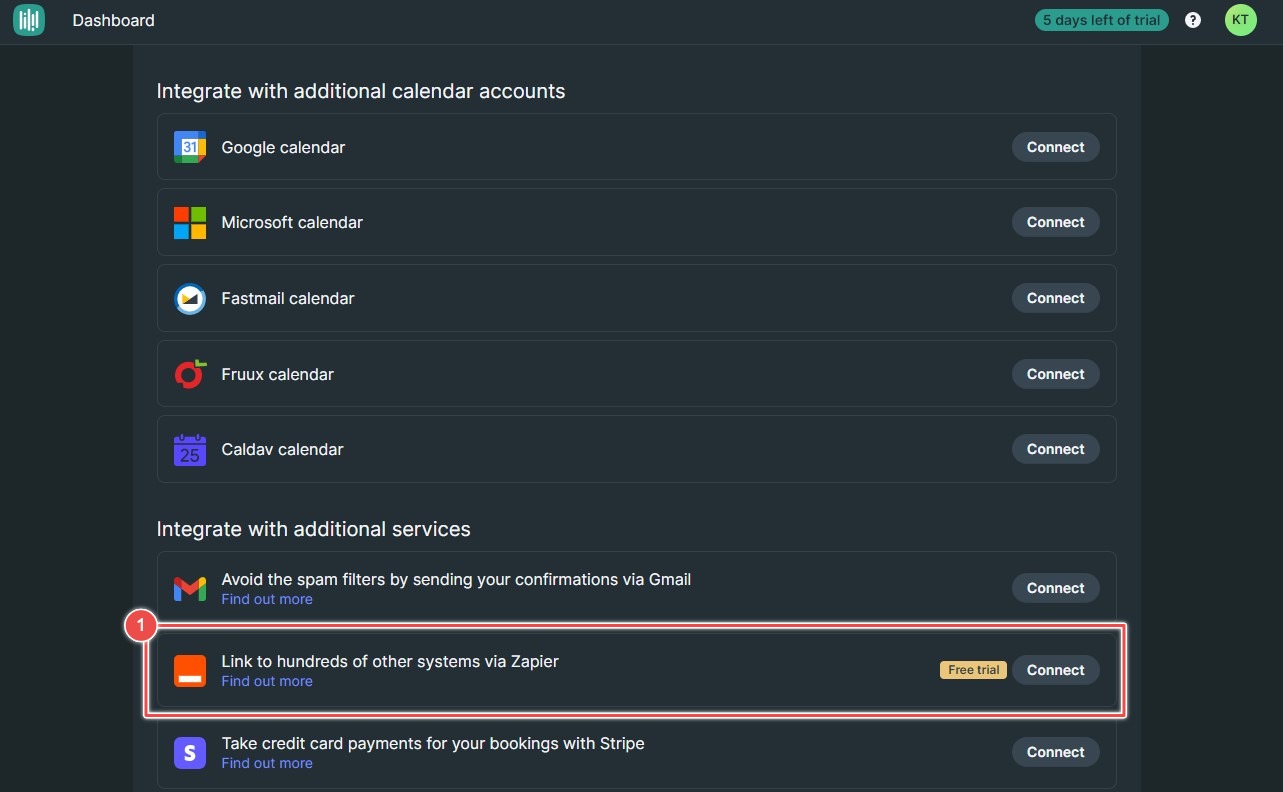 But YCBM makes up for it with 4000+ Zapier integrations (1) that give your teams the flexibility & compatibility they need.
Calendly and Google Calendar offer native Salesforce integration, while YouCanBookMe offers the same via Zapier.
Thanks to the native Salesforce integration with Calendly, you can directly update client information and appointments in real-time on the Salesforce platform. The Google Calendar integration works a little differently, by only tracking your events and meetings on Salesforce, offering unique insights with activity metrics.
YCBM, on the other hand, offers the same function via Zapier since its Salesforce integration is still in beta. You can access the beta version if you have more than 100 calendars.
Calendly and YCBM support payment through their booking pages. Google Calendar doesn't support online payments.
You can include payment options on your booking pages for both Calendly and YCBM, something Google Calendar doesn't support currently.
Calendly supports both Stripe and PayPal, while YCBM only supports Stripe.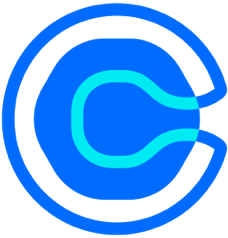 Winner: Calendly
takes the lead here because it offers more native integrations than YouCanBookMe. Though small businesses won't feel constrained even with YCBM because of the Zapier integrations.

Calendly vs Google Calendar vs YouCanBookMe: Pros & Cons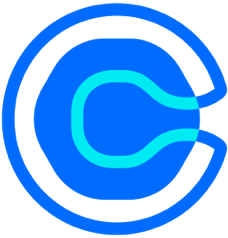 Calendly Pros
Calendly Cons
Multiple calendars for the same price
Offers meeting and team member analytics
Tier-based pricing with locked features
Large selection of native integrations
Decentralized system for creating booking pages "module-by-module"
Can remove branding on booking pages
No custom colors for booking pages
Integrates with PayPal & Stripe
Pooled availability only in advanced plan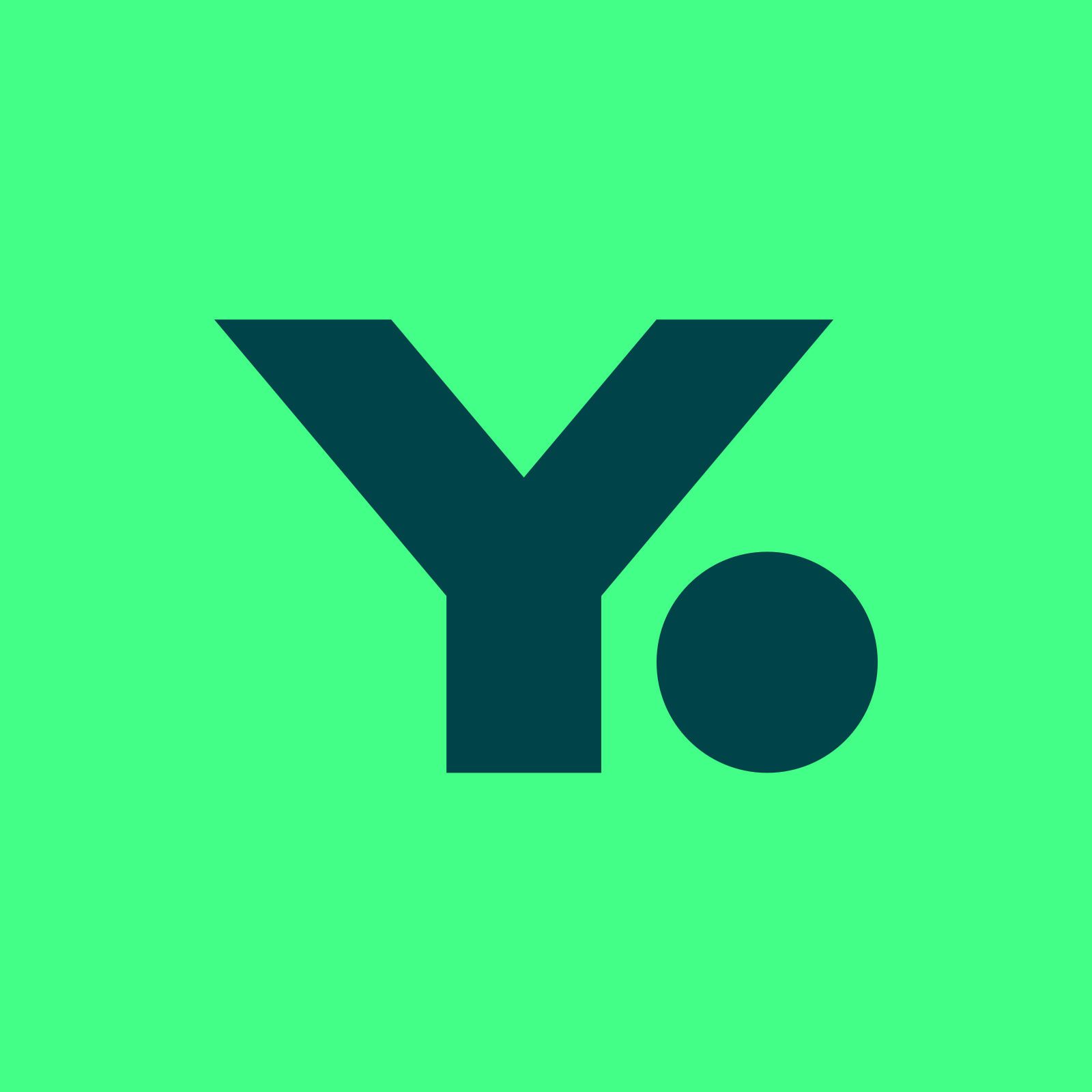 YouCanBookMe Pros
YouCanBookMe Cons
All features unlocked at $12/calendar/mo
Doesn't integrate with iCloud calendar
Data export but no analytics dashboard
Centralized system for creating booking pages "as you go"
Integrations rely on Zapier
Pooled availability for teams
Only Stripe integration for payments
Enterprise-grade security (SOC 2 Type II, ISO/IEC 27001, GDPR Compliance)
Google Calendar Pros
Google Calendar Cons
All booking features unlocked at $10/mo
Doesn't offer any integrations
Easy, streamlined booking page editor
Custom email notifications
No team collaboration tools
Final Verdict: Calendly vs Google Calendar vs YouCanBookMe
Teams of less than 20 will love YCBM. Enterprises will love Calendly. Freelancers will prefer Google Calendar.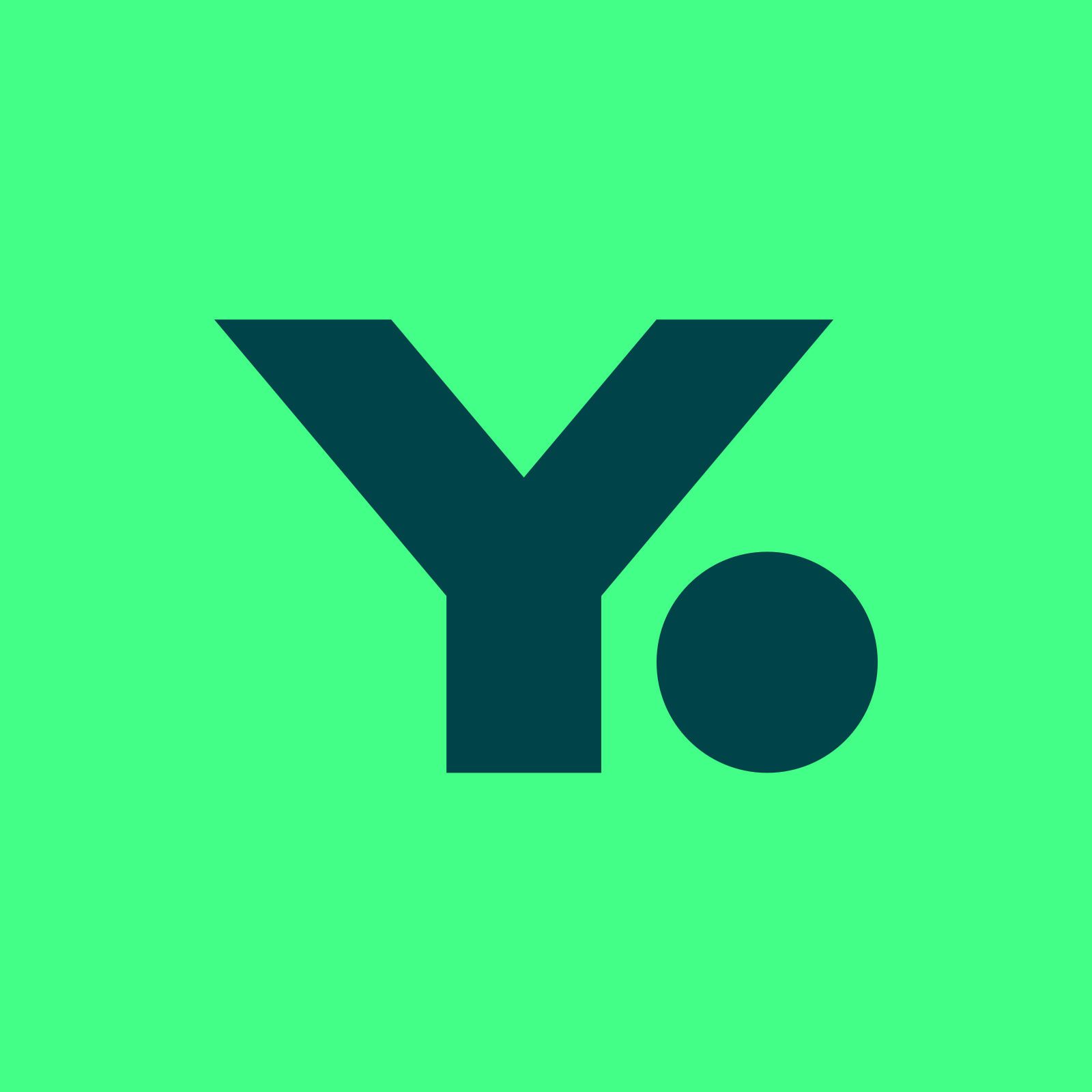 YouCanBookMe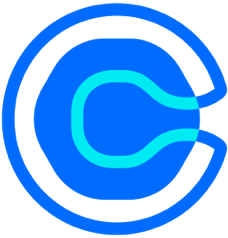 Calendly
Google Calendar
Best for:
Teams up to 20 and personal brands that want powerful language support and customization to personalize their client's booking journeys.
Best for:
Enterprise businesses that need to manage many departments and integrate with their tech stack hassle-free.
Best for:
Individuals who use the Google Suite of products and need a simple booking solution.

Use Calendly if:
You are an enterprise with a complex structure where each team needs its own booking page.
You use a wide range of tools to run your business and want to natively connect your appointment scheduling software with them.
Use Google Calendar if:
You are looking for a basic scheduling tool to manage your time.

You have a limited budget and very basic scheduling needs.
You are already paying for Google Workspace products.
Use YouCanBookMe if:
You are a small to medium-sized team or an individual, looking for a booking tool that lets you customize your client's booking journey and present your brand.
You want a hassle-free tool that lets you create new booking pages fast, with complete control over your branding and style.
You work with international clients and need powerful language support and auto-translate features.