Focus on what you do best
YouCanBookMe takes care of all the manual tasks around scheduling while letting you personalize the experience to suit your business and your brand.
One link, lots of options
Display multiple appointment types or locations on the same booking page.
Daily booking limits
Set a max on your meetings to protect your time.
Request-only bookings
Accept or decline meeting requests and automate your responses.
Single-use links
Send targeted booking links that expire after one use.
Custom booking forms
Prepare for every meeting with configurable booking forms.
Bespoke notifications
Send confirmation and reminders with information based on booking form answers
Trusted by more than 1M+ users worldwide
Whether you're a consultant, coach, freelancer, educator or leader — we've got you.
Remove the friction
Offer the best booking experience for your business. 'Always on' booking pages that offer seamless scheduling no matter where your clients are.
Let us do the admin
Automatic, customizable communications at every stage of the scheduling process. Confirmations, reminders, follow-up & no-show emails/ SMS let you communicate with your brand voice.
Showcase your brand
Customizable pages in multiple languages. Your clients are booking with you, not us!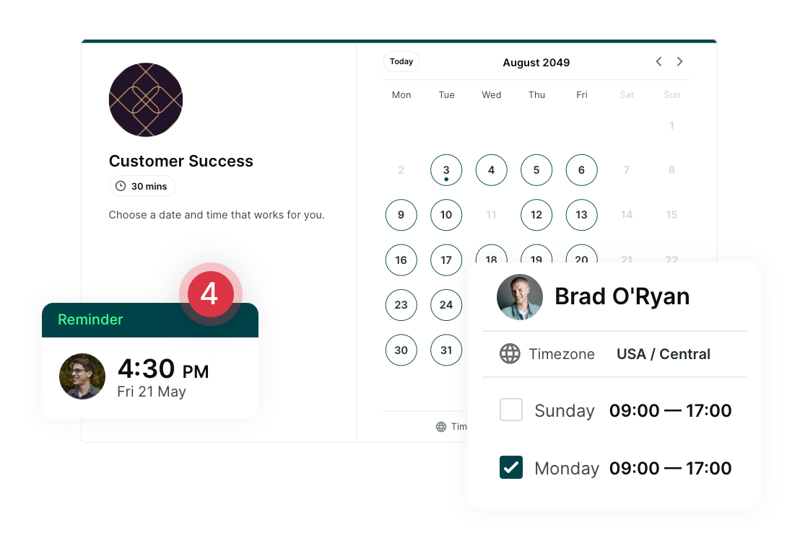 Never miss an opportunity
Embed your booking page on your website and in your social media so potential clients can schedule when their need is greatest.
Capture the information you need to be prepared
Be prepared for every session by asking questions on customizable booking forms. Pass information into your CRM or database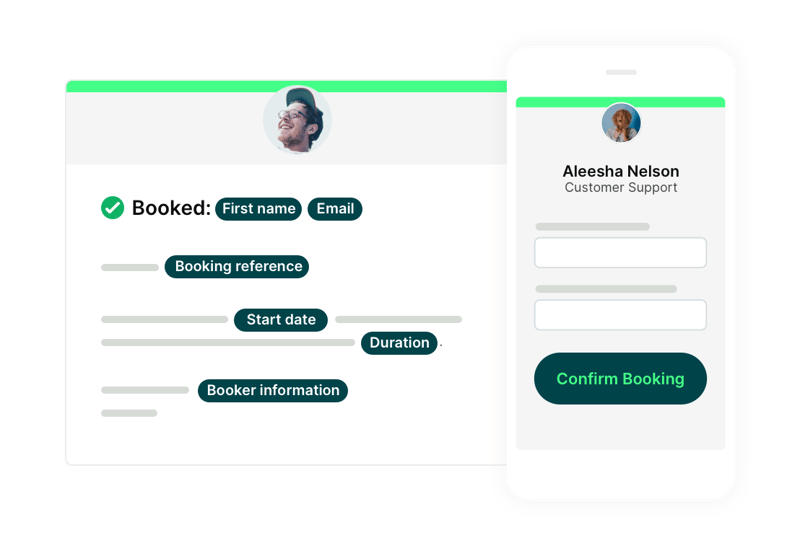 Streamline the experience
Add your booking link to social media, emails and QR codes so contacts and collaborators always know how you to find you.
Weed out the time-wasters
Activate Appointment Requests to ensure you only meet with qualified leads.
Automate your workflows
Customized workflows to automate your processes and keep in touch before and after your meetings.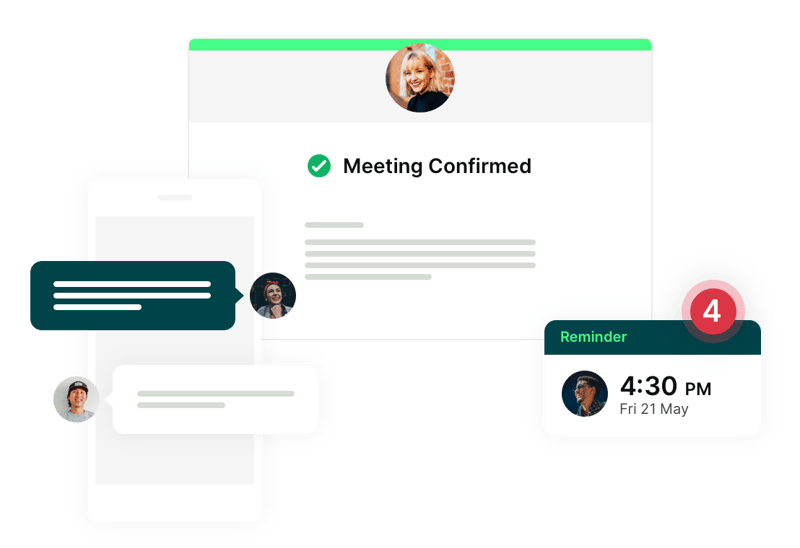 Be available to clients 24/7
There's no problem working with clients around the world when your booking link is in duty around the clock. Times zones and languages? Taken care of!
Branded booking pages
Highlight your own brand, or co-brand with your client. Unique booking page settings mean you can offer the best booking experience for every situation.
Admin, schmadmin!
Keep your client database, project management and billing systems up to date with powerful automations and workflows.