See how teams like yours are using YouCanBookMe
Whether it's Sales, Success or something else, save time and remove the back-and-forth by using YCBM to manage scheduling for your team.
Customer Success & Onboarding
Remove the back and forth
Share your booking page link wherever you connect with customers. Save time for them, your team and yourself, meaning you can focus on success, not scheduling.
Let us do the admin work
Automatic, customizable communications at every stage of the booking process. Confirmations, reminders, and follow-up emails and SMS allow you to speak to customers with your brand voice.
Manage scheduling for your team
Link each team member to multiple booking pages on the same YouCanBookMe account. Present your team by language, location or area of expertise to make it easier for you to manage, and a better experience for customers.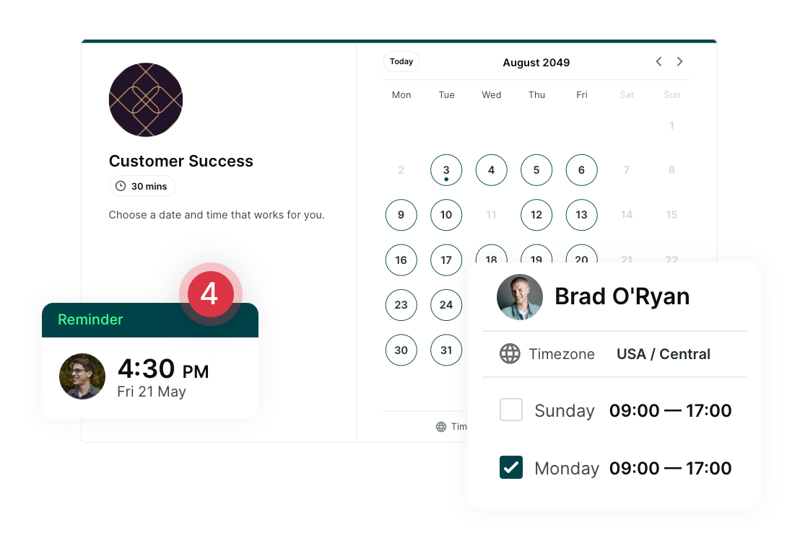 Never miss an opportunity
Embed your booking page on your website so potential leads can schedule a demo at the peak of their interest. Customize email and SMS notifications to communicate in a way that you know converts.
Capture the information you need from prospects
Be prepared for every call by asking what you need to know with customizable booking forms. Pass the information into the rest of your sales workflow to keep your sales pipeline up to date.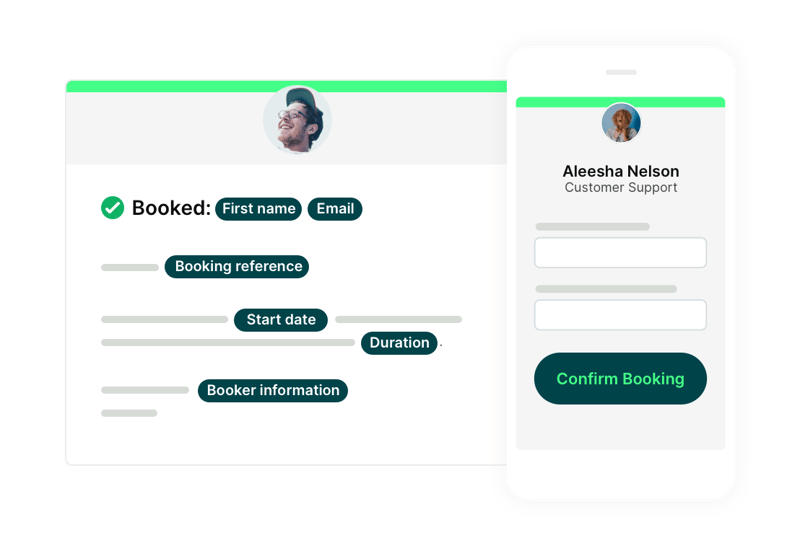 Interview and test with users worldwide
We deal with timezones, location, and conferencing links so you can connect with users and get feedback, no matter where they are. Keep response rates up with automated email and SMS reminders.
Have more than one UX person on the call
Have an interviewer and note-taker on the call at the same time so you never miss a beat. Connect each team member's calendar so users only see and book times when you're all free.
Make it easy for users to share feedback
Don't miss out on valuable feedback due to back and forth scheduling — share your booking page link to allow users to choose a time that suits you both.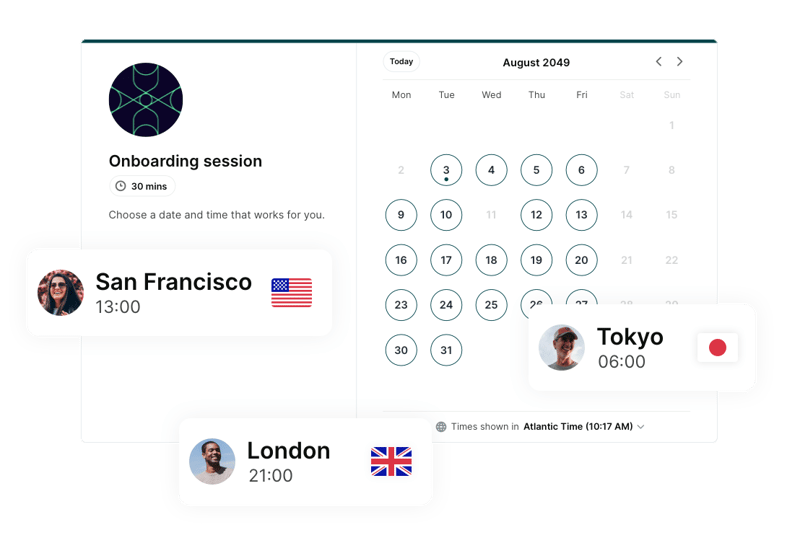 Streamline your interview experience
Save time by adding your YouCanBookMe booking link to emails to allow potential recruits to choose a time that suits you and your team.
Connect with the best candidates
Don't let location be a barrier between you and potential candidates. We deal with timezones, location, and conferencing links whether you're hiring for a remote or in-house position.
Automated interview preparation
Use automatic notifications to prepare your interview panel with relevant notes and details. Send interviewees personalized reminders and information they need to attend.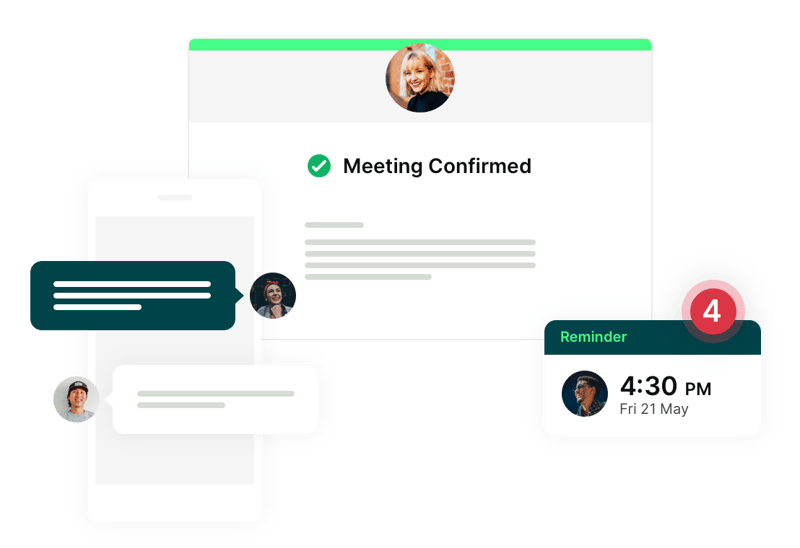 Frequently asked questions
How do team members manage their availability?
Once each team member has shared their calendar with you, they manage their availability directly on that calendar. They don't need to log in to YouCanBookMe and will receive notifications and calendar events for any new bookings.
How does pooled availability work?
Pooled availability works by checking more than one calendar for free and busy times. Times will only show as busy if all team members have busy events on their calendar during that time.
Do you offer training and onboarding for large teams?
We include expert training and onboarding sessions for every large team, along with dedicated account management for long-term support. Contact sales
Can my team members have individual booking pages?
Yes — you can pool all team members on one booking page or set up a booking page for each team member.
Is there a limit to how many bookings my team can take?
No - your team members can take as many bookings as their schedule lets them. Each member has complete control and can block time in their connected calendar if they don't want to take any more bookings
Are you GDPR compliant?
YCBM and GDPR — it sounds a bit like alphabet soup. Our GDPR compliance, and policies on privacy and data protection, are important topics. Find out more about GDPR, privacy and data protection.