We've been solving scheduling problems since 2008, with our first app, WhenIsGood. YouCanBookMe launched in 2011 and is self-funded, profitable, and privately owned.
We pride ourselves on being product-led and customer focused. Our customers and yours! YCBM is optimized to help you create the best booking experience for the people who schedule time with you.
We're good at what we do, some of the biggest names in our industry use and validate our tool, and our customers love us.
And we've done all this while being deliberately small, nimble, and fully remote — we're a tiny company that does big things.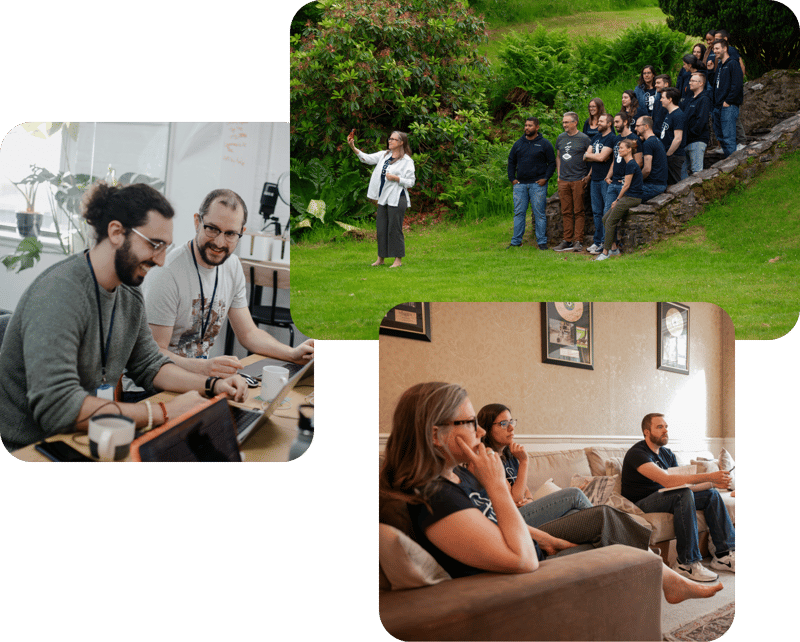 Our company values
Our company values and behaviors are important to us. They are defined by core principles, which will be the same whether the company is 1 or 1,000 people strong.
Commitment to excellence
Commit to excellence. Embrace a clean machine mentality, if it's worth doing, do it right, and pursue quality over quantity.
Curiosity and optimism
Anything is possible. Learn, innovate, and have a desire to find things out while enjoying the journey.
Find and share the solution
Enjoy the process. Work together to spot and solve problems, and feel satisfied by problems being solved, no matter by whom.
Confidence in transparency
Be instinctively open. Listen, learn, adapt, and document your journey.
Simple is beautiful
Empower others through clarity. Seek strong, simple, and elegant solutions.
Tolerance and respect
Positively tolerate everyone. Respect all cultures, faiths, and freedoms, and don't oppress people with dogma.
As well as working with a great team of people, we offer competitive salaries and perks including health and pension plans, generous leave policies, international company retreats, ongoing education and personal development, profit share and all the tech you need to get the job done.
Join our team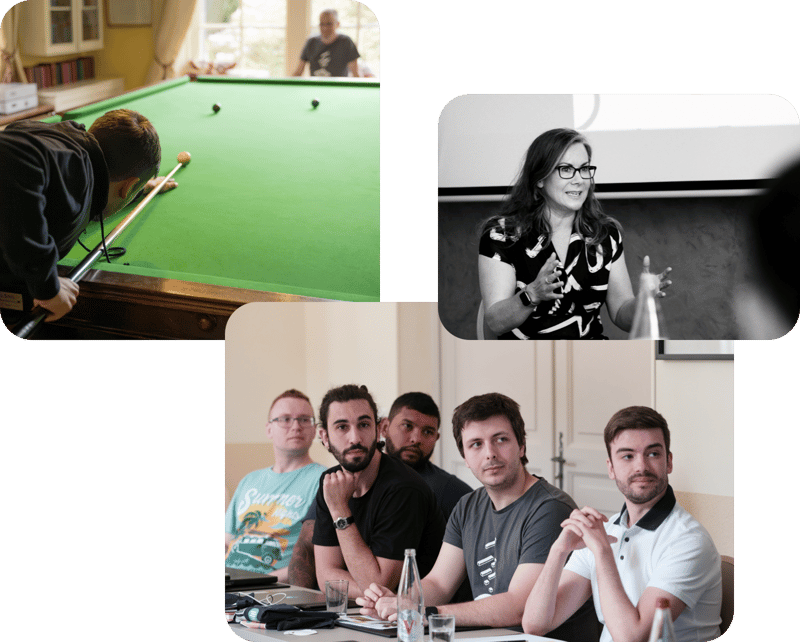 Our blog
Guides, articles, and resources to get you up to speed with online scheduling.
Read our blog
Our product
Find out about our powerful features that make scheduling fast and easy.
See our features
Contact our Sales Team
Questions before you sign up? We're happy to answer any pre-sales questions you might have.
Get in touch
YouCanBookMe Ltd is a company registered in England and Wales. Company No. 7221202. Registered office address: YouCanBookme Ltd, Bedford Heights, Brickhill Drive, Bedford, Bedfordshire, United Kingdom, MK41 7PH