Link to multiple calendars & never be double-booked again
We seamlessly connect with your Google, Microsoft, and Fastmail calendars to automatically update your free and busy times. Link multiple calendars to combine the different parts of your life into one manageable and synced schedule.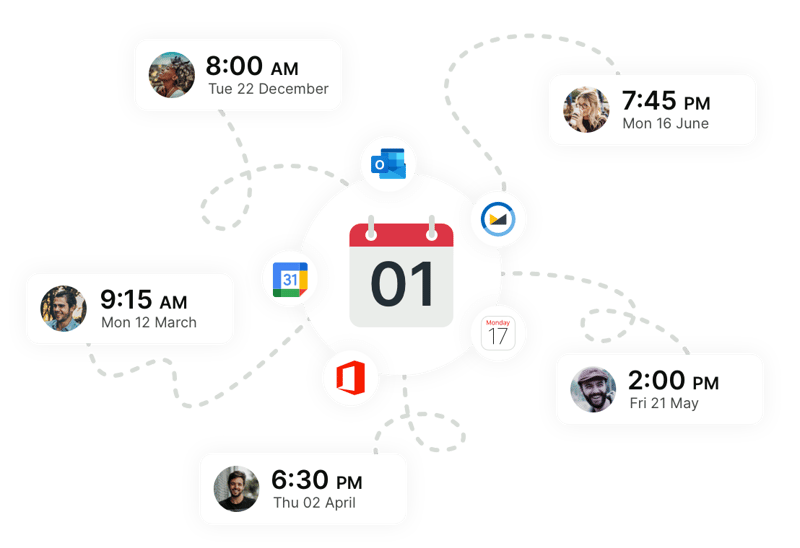 Complete control over your availability
Create a recurring schedule or change it every week – it's all up to you. Stop people from scheduling appointments at the last minute or too far in advance. Block time before and after appointments to set aside for breaks, travel, or prep work.
Looking for even more control over your schedule?
These features make sure only the right bookers and meetings end up on your calendar.
Say goodbye to calculating time zones
Scheduling across different time zones can be confusing. YouCanBookMe makes it simple by automatically detecting all participants' time zones, ensuring everyone sees the right dates and times.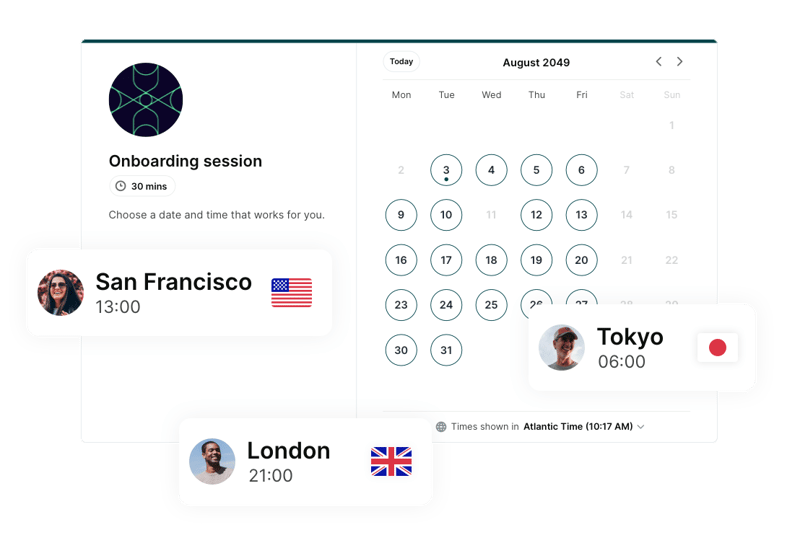 Create as many appointment types as you need
Say goodbye to booking vague "meetings." Your customer wants to meet with you for a specific reason. Set different appointment types to reflect that and let your customer choose which one is right for them.
Cancel & reschedule in just a few clicks
Sometimes life gets in the way and that's ok! Both you and your customer can cancel or reschedule appointments without any back-and-forth messages. All notifications and events will be updated instantly. Quick and easy.
Avoid last-minute cancelations
You control how close to a booking a participant can cancel or reschedule, letting you avoid last-minute cancelations and changes.
Notifications to keep everyone in the loop
In case of any changes, SMS and email notifications automatically provide everyone with updated meeting details. Customize notifications to encourage people to reschedule or book a follow-up meeting.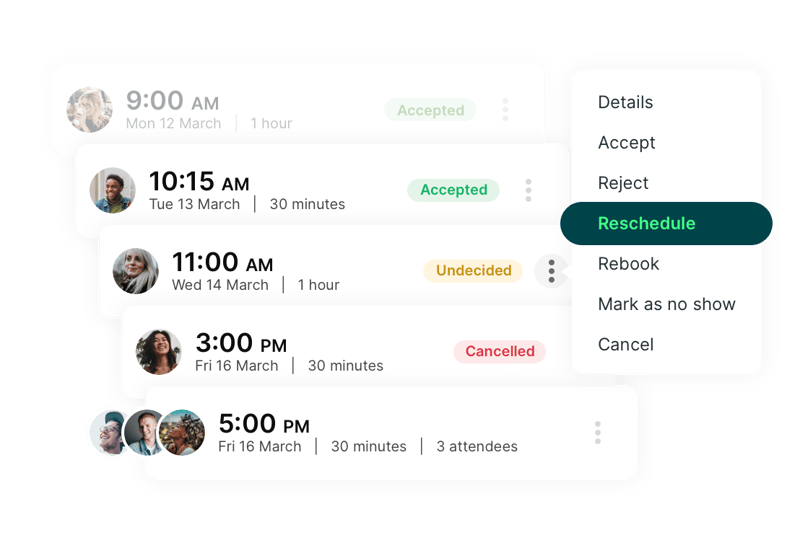 We are a top rated scheduling tool
Hear from hundreds of happy customers about whey they love using YouCanBookMe
Increases My Business. When my clients tell me that they appreciated the ability to book an available time slot quickly.
I appreciate the automatic padding between meetings to ensure I have breaks between my calls and avoid 3 hour blocks of solid meetings.
This has been an amazing product. I love that it allows me to set custom times and meeting types in my calendar.
Love that it syncs with my calendar and that I can designate times when I am willing to meet and then other people can just choose from those times what works for them!
It allows me to have a variety of appointment types and I can even charge for some. It's a great product that I'll continue to use to manage my calendar.
I love that YCBM allows you to make custom pages for different types of events. Within each event, the options are endless: group bookings, custom time slots, awesome notifications.