Connect to multiple calendars
Link multiple calendars to combine all the different parts of your life into one manageable schedule, meaning you never double book or miss an important meeting.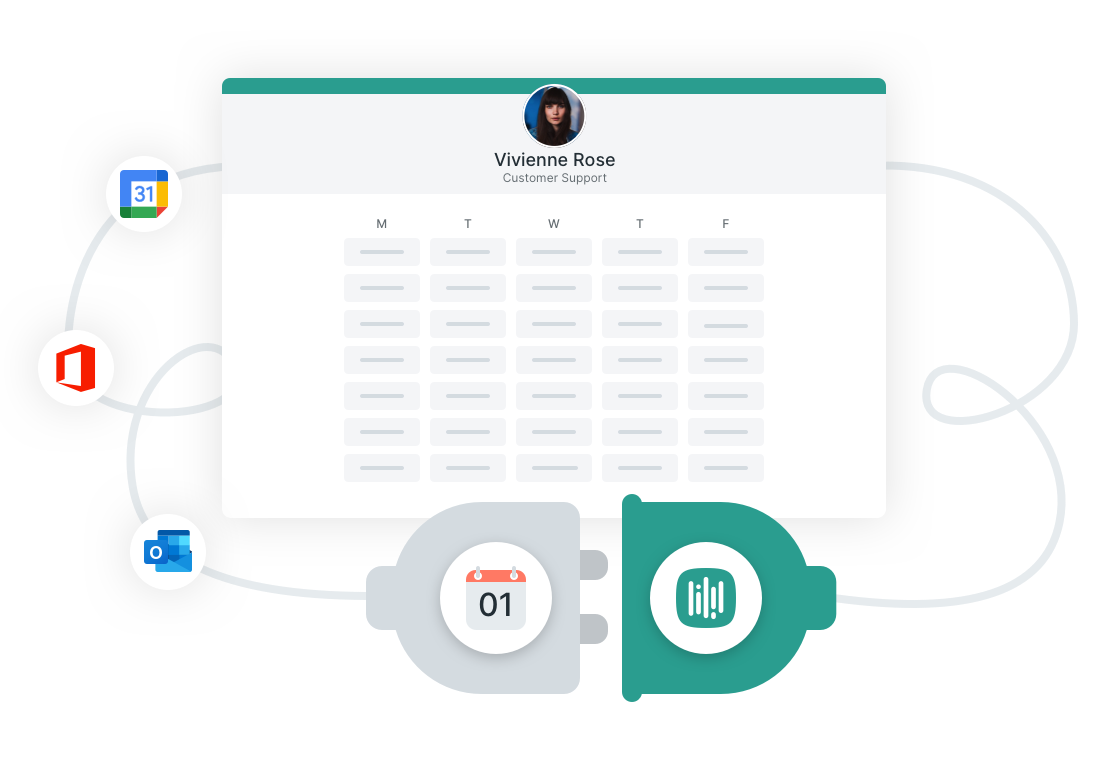 Complete control over your schedule
Set up a regular weekly schedule or use "on duty" to set up custom availability that changes every week. Stop people booking last minute or too far in the future and offer fixed or flexible appointment duration. You can even add padding before and after appointments to allow for preparation or travel time.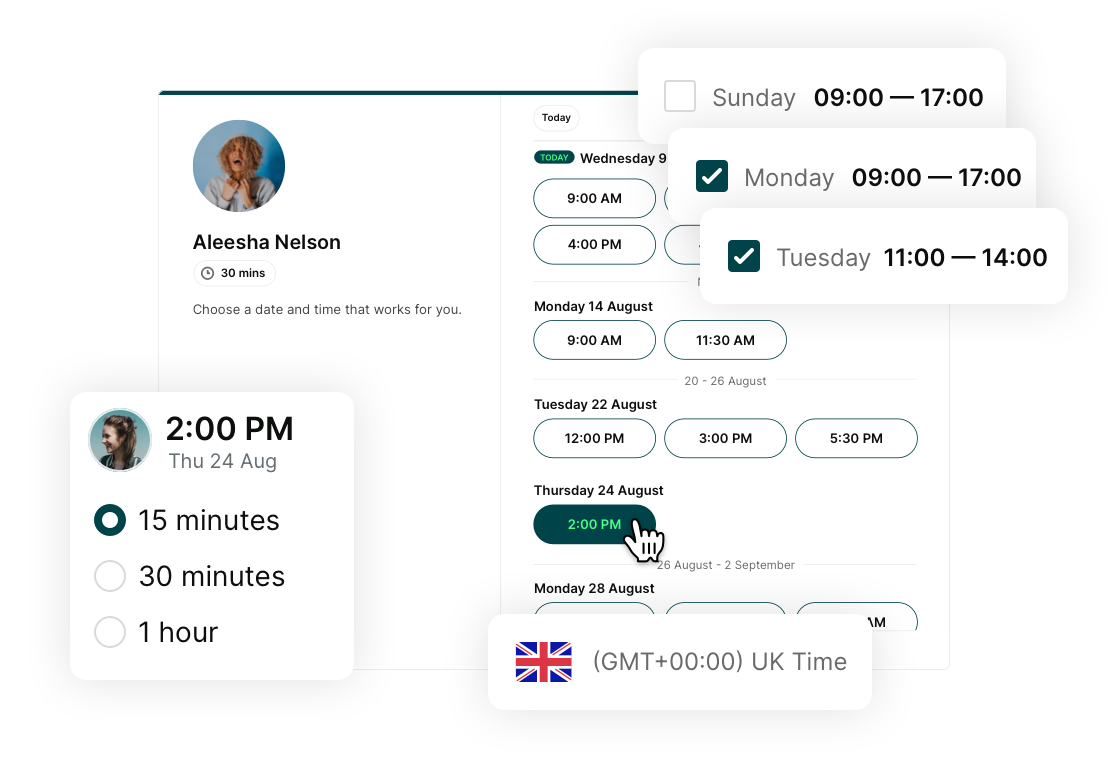 Fixed start and end dates
Limit the dates shown on your booking pages to a particular range by setting fixed start and end dates.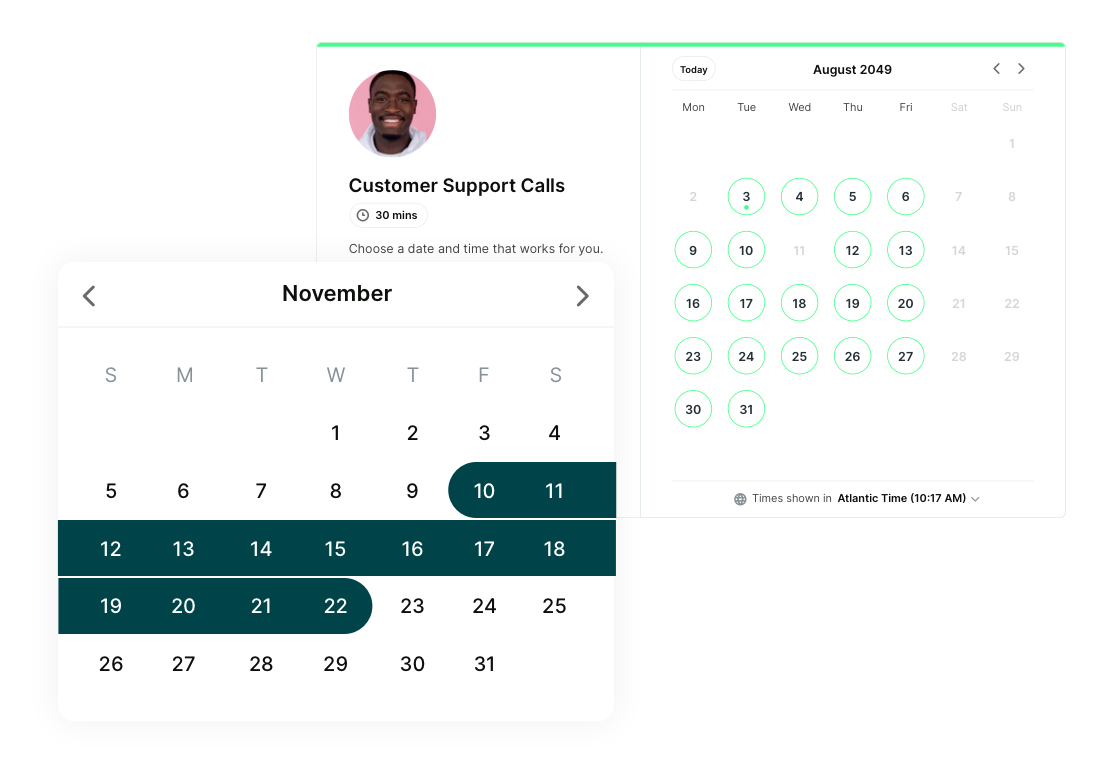 Group meetings with multiple bookings per slot
Take more than one booking per time slot. You can manage a pool of resources and have multiple people signing up for the same meeting, meaning you can organise demos and webinars with ease.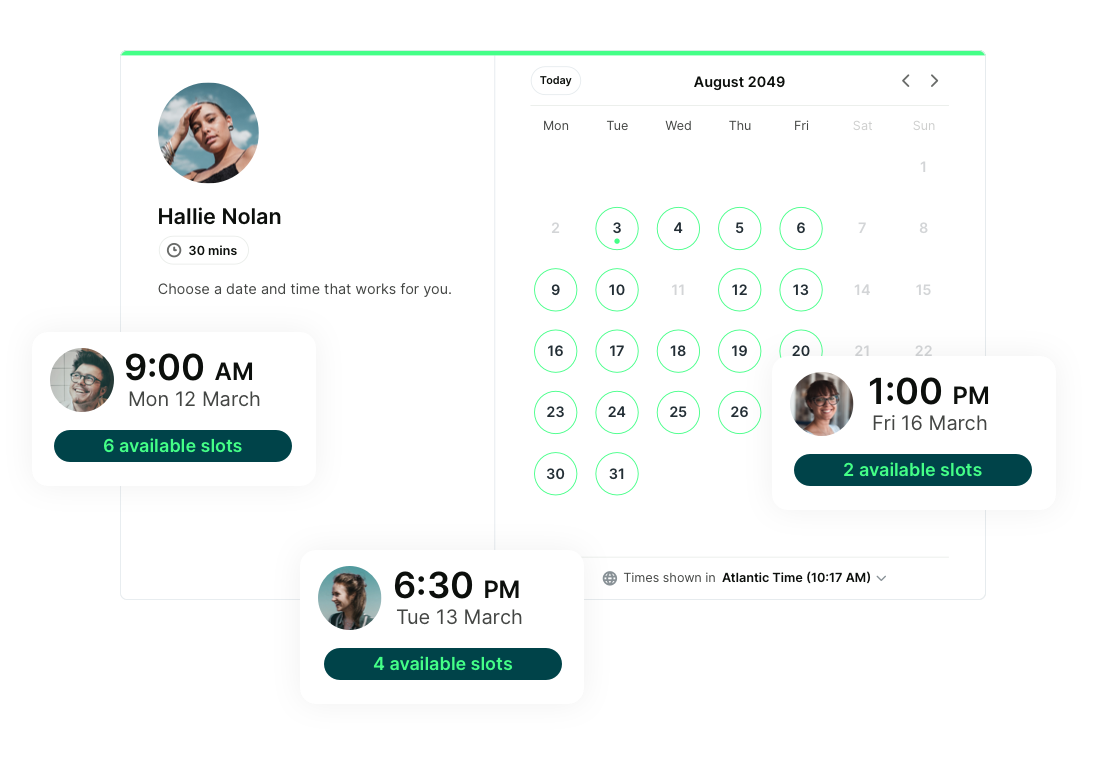 Auto-detect timezones and languages
We automatically detect and take care of any differences in time zones. Everyone sees the right dates and times in a format and language that makes sense to them.