Your color, your logo, your brand
Completely customize the booking experience to match your brand. Choose your brand color and upload your logo or profile image so customers know they're in the right place to book with you.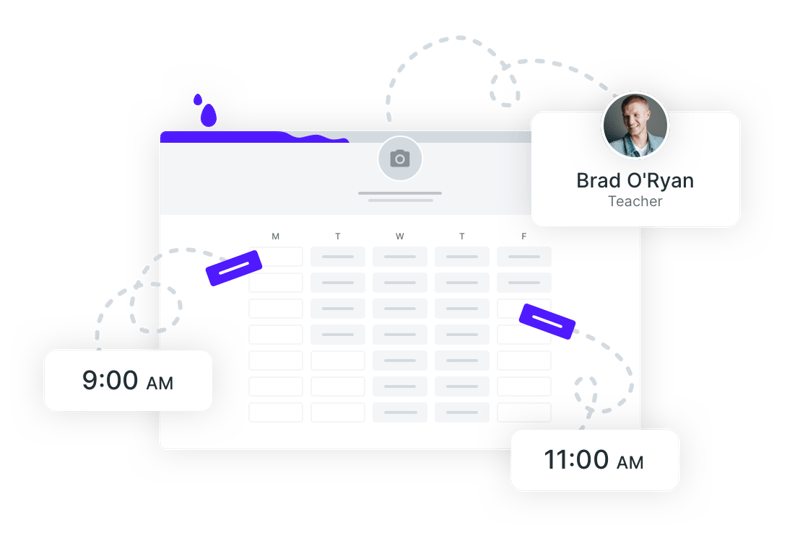 Customers can schedule meetings from anywhere, on any device through our responsive, mobile-optimized, booking pages. Schedule meetings from mobiles, tablets, and desktop devices.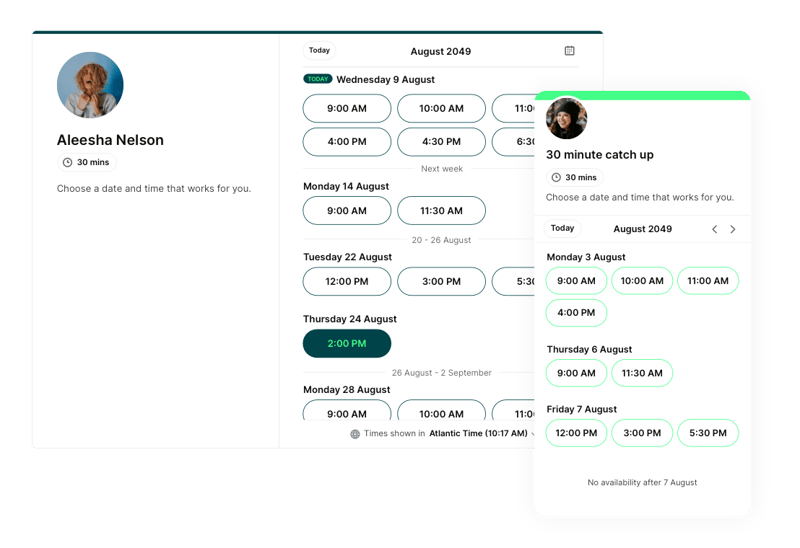 Share and embed your booking page
Embed your booking page on your site to give bookers a seamless scheduling experience. Share your booking page in emails, your help desk, or wherever you reach bookers.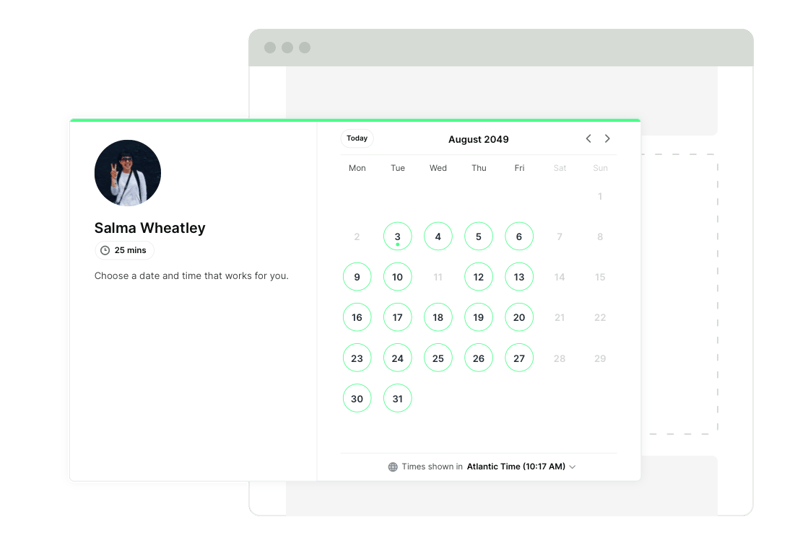 Personalized booking link
Create multiple booking pages for different scheduling scenarios. Take bookings with your own personalized booking links like 'yourname.youcanbook.me' or 'yourcompany.youcanbook.me'.