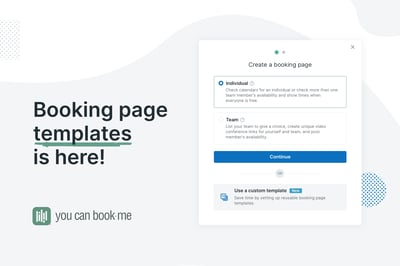 Booking page templates: the gift that keeps on giving
Don't invent a whole new wheel every time you or your team needs to create a new booking page. Introducing booking page templates. Create the perfect booking page - or two or three - and make it available for your whole team to use.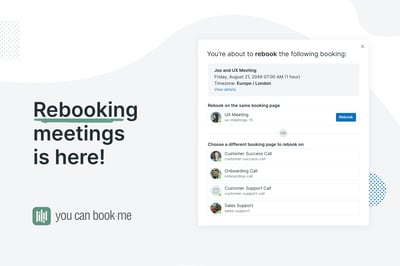 Need to meet again? Our rapid Rebook takes the hassle out of finding a time
If you need to see a booker more than once, you'll know getting the next meeting scheduled can be a lot of 'hurry up and wait'. Our Rebook feature takes the stress out of second appointments with simple, one-click bookings.