Results in action
Explore the real-world impact of YouCanBookMe's online scheduling tool
There are calendaring options that are already part of Student Information Systems but there are none that have the flexibility or customizability that YouCanBookMe has. We were able to integrate YouCanBookMe with our Student Information System and that was a huge factor in the decision to use it.

YouCanBookMe has a clean interface, allows SMS notifications, works great for teams, and is a highly effective sales and communication tool – we absolutely love it.

The HR provider uses YCBM to schedule Sales calls, Customer Success meetings, and to streamline the process of scheduling paid customer training sessions.

YCBM has been an integral part of our business for a number of years now, and the new additions have allowed us to really drill into the data, and provide more cover and options for our prospects. We highly recommend this product and the supportive team!

YouCanBookMe is like having a personal secretary for organizing meetings... I use it to schedule interviews with customers and other people we're carrying out research with. It takes away all the hassle of scheduling and managing contact with people you're meeting with... It also sends reminders to the person to try and make sure they don't forget. Simply great if you need to book meetings.

We've been using YouCanBookMe for years. Their scheduling app is a huge saver of our team's sanity and time. Our workspace and business wouldn't function as happily or as smoothly without the solid functionality and reliability of YCBM. They have a great product and a supportive team and they have never let us down — totally recommended!
Trusted by 1M+ users across 100 countries
Join the 22,000 companies across 100 countries that use YouCanBookMe to simplify their scheduling.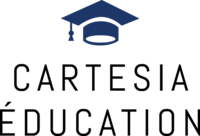 Are you our next success story?
Let us feature you in a case study or our podcast! Get your company in the spotlight on our blog, social media channels, newsletters, and more.
Tell me more