Frequently asked questions
What happens when I sign up?
You need a calendar account (like Google or Microsoft) to integrate with your booking page. You don't need payment details to get going — trial all features for 14-days, then upgrade or use the free-forever version.
What payment methods do you accept?
We accept all major credit and debit cards, including Visa, MasterCard and American Express. Please note we will only accept checks or bank transfers for large accounts and by prior agreement.



Are you going to charge me tax on top?
If you're based in the UK, or EU and don't have a VAT number, we will add GB VAT (20%) to your subscription cost. EU users with a valid VAT number and users from the rest of the world will not be charged additional tax.
What's the deal with the free plan?
With our free-forever plan, you get a powerful booking page with all the basic features we know you need. All we ask is that your booking page and notification emails carry our 'Powered for free' button.
What happens if I need more than one calendar?
Our pricing is set to $10 per calendar, per month. So if you need 2, it would be $20 per month and so on. If you change the number of calendars mid way through the month, you will be asked to check out again on the new plan, or confirm the downgrade, whatever you want to do.
Do you charge on a monthly basis? Can I pause the account?
When your account is up and running we will automatically charge your card every month. You can pause your subscription at any time, in which case the free version of the account will keep going as long as you don't use any of the upgraded features.
What kind of support do you offer?
Users on our Paid plan will receive unlimited priority support from our customer success team. Paid plan users can also sign up to a number of webinars hosted by the team. Users on our free plan have access to our comprehensive knowledge base only.
Are my details secure?
All payment data is processed and handled by Stripe who offer the most stringent levels of security in the payments industry. Your data is always encrypted and 100% secure. YouCanBook.me does not keep or store any credit card information.
What happens if I change my mind?
No worries! We have a 30 day money back guarantee if you change your mind after signing up for a Paid plan.
We're a public (ie non fee charging) school - do you offer any discounts?
In certain circumstances yes, we do! Get in touch and we'll tell you more.
Your team are doing a stellar job, I can't live without it for a scheduling tool. I love that I can uber-fy it, and I get so many comments that it's a great tool. I've been using for nearly a year now, and can't thank you guys enough for making my life easier!
Alan Price, Recruitment Lead

We've been using YouCanBook.me for years. Their scheduling app is a huge saver of our team's sanity and time. Our workspace and business wouldn't function as happily or as smoothly without the solid functionality and reliability of YCBM. They have a great product and a supportive team and they have never let us down — totally recommended!
Carl, Cofounder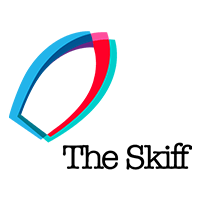 YouCanBook.me is like having a personal secretary for organising meetings... I use it to schedule interviews with customers and other people we're carrying out research with. It takes away all the hassle of scheduling and managing contact with people you're meeting with.... It also send reminders to the person to try and make sure they don't forget. Simply great if you need to book meetings.
Jason, Head of Product

YCBM has been an integral part of our business for a number of years now, and the new additions have allowed us to really drill into the data, and provide more cover and options for our prospects. We highly recommend this product and the supportive team!
Richard Bond, Customer Success

Getting started is fast and easy
Get started with a FREE 14 day trial of our paid plan to test out all the features.
No credit card required. Cancel anytime.