First, connect your Google or Microsoft Outlook.com / Office 365 calendar to YouCanBookMe. We use this calendar to check your availability. We also add new events to this calendar when someone schedules time with you.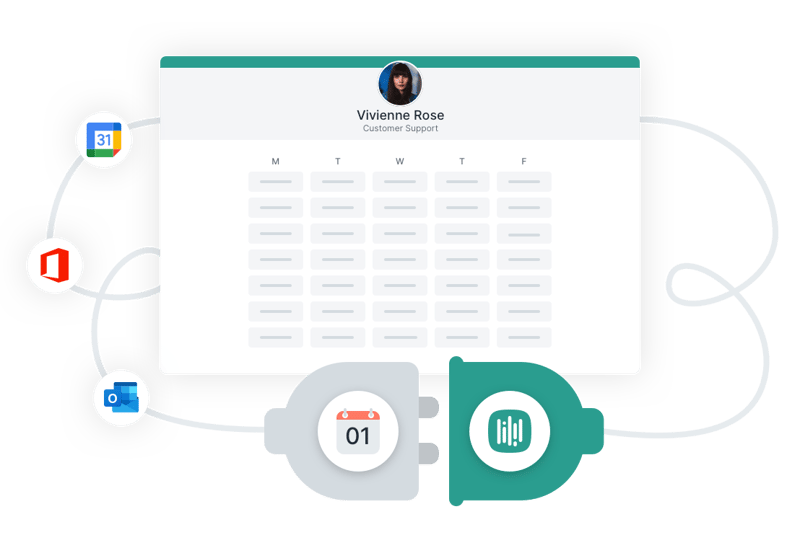 Next, create your first booking page. Enter your availability and choose the length of your appointments. Set up notifications to send to you, your team and your customers, and choose how your page looks to fit your brand.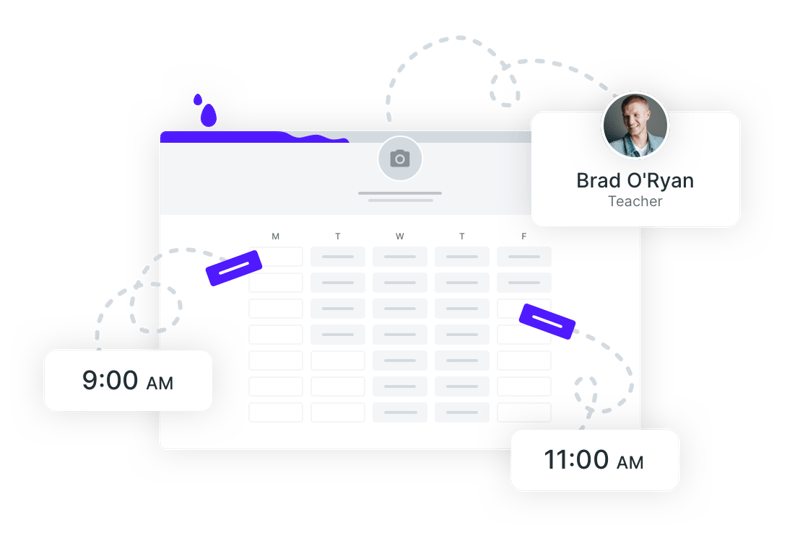 Now it's time to share your booking page link. You can share it via email, your CRM, your help desk or embed it into your website.
Wherever you and your team connect with your customers, you can share your booking page link.
Check out our new Chrome extension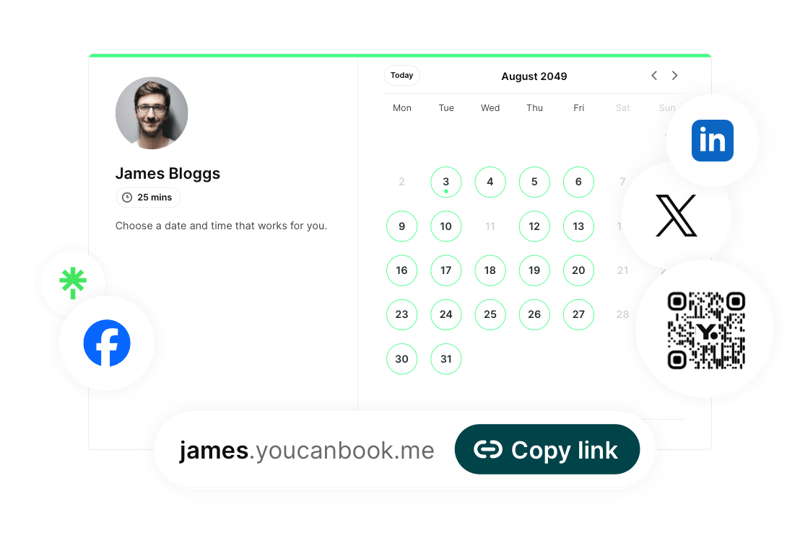 Join our Getting started webinar!
Join one of our experts live where they will walk you through the basics on how to create a great booking experience for you and your bookers. Sign up for a webinar
Customers schedule appointments
Customers can now schedule appointments without any back and forth. We handle timezone differences and only offer times if you're free in your connected calendar.
You can collect any information you need when your customer book. All this ensures a hassle-free experience for you, your team, and your customers.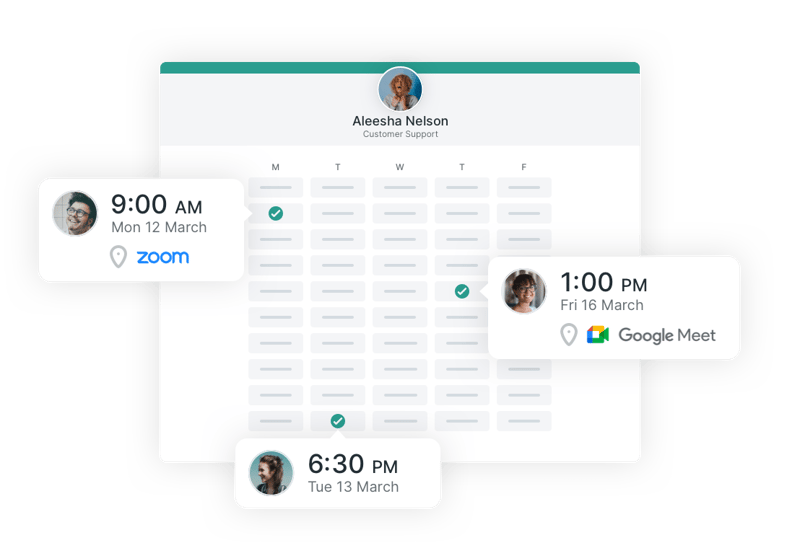 Bookings straight into your calendar
A new event will appear in your connected calendar when your customers schedule an appointment.
It includes all the details you need to know.
This lets you track your schedule in one place, knowing you'll never be double booked.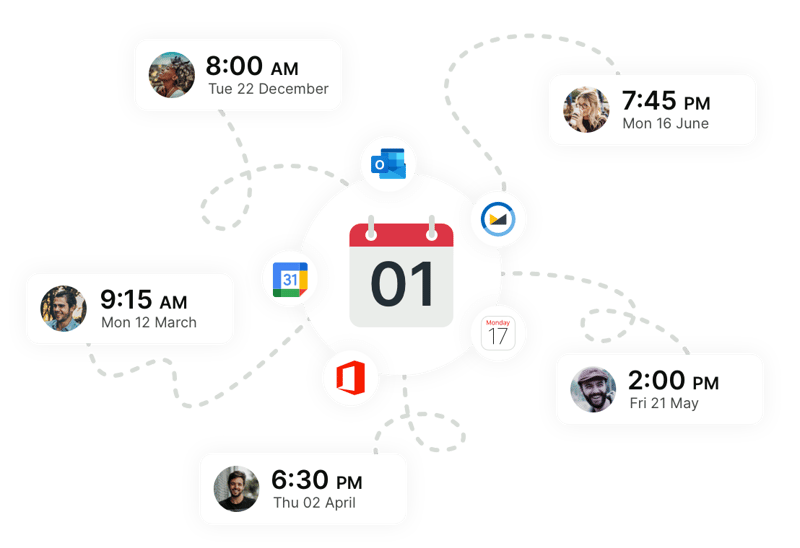 Host virtual meetings using Zoom, Google Meet, or MS Teams, or add location details for face-to-face meetings. Use automated confirmations and reminders to reduce no-shows.
Great news, you've automated scheduling meetings for you and your team!