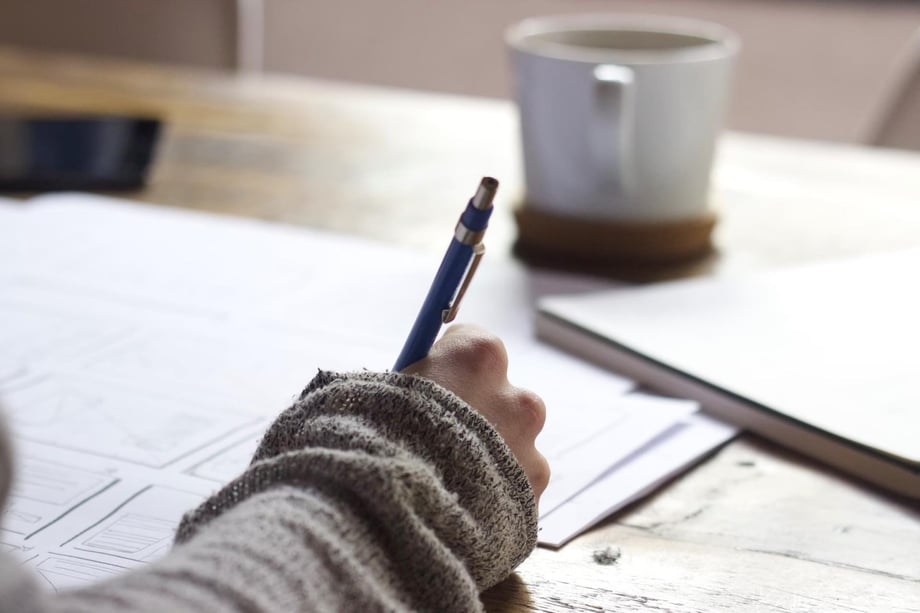 5. Provide your team with project management software
Project management software is a must-have for keeping your team's output on track.
It will allow you to set and check deadlines
You can track everyone's individual progress
You can ensure that everyone is picking up necessary tasks
You can spot gaps in your workflow
Take a look at Hive's guide to 48 of the best project management software programs, which outlines the costs and main benefits of each. Consider what your priorities are when choosing a program: do you need something cloud-based, something free, or something with streamlined communication systems? Once you have these details nailed down, you'll find it much easier to choose the tools that will work best for your content team.
6. Ensure everyone has clear responsibilities
One important benefit of a project management tool is being able to assign responsibilities to team members who are collaborating on projects. If people are unclear about what their responsibilities and tasks are, it's likely that something will fall through the cracks.
You don't want to end up in a situation where you've got a gaping hole in your release schedule and team members are all thinking "I thought someone else was doing that."
7. Schedule regular creative meetings
It's easy for content teams to get bogged down working on the ideas they already have, which can stunt their workflow. To help ensure they're able to develop new content ideas and exciting concepts, schedule regular brainstorming sessions to help increase their productivity.
Generally speaking, these sessions should be short and casual. Start with a clear problem to solve and ask your employees to come up with some concepts and questions.
Everyone should leave each meeting with a brand new list of ideas. They might not all be workable, but it will ensure that every team member has their next project in mind when their current one ends. This will vastly reduce their downtime and improve their productivity.
8. Encourage your content team to give you feedback
Make sure your content team knows that they don't have to struggle without the proper tools, training, or support — tell them you want regular feedback!
Feedback can help your team in a lot of ways. It makes members feel empowered and can improve their productivity. And it will make you a better manager.
Be sure to create an environment where feedback is welcomed. You can let employees give feedback anonymously, as some people may feel uncomfortable approaching you face-to-face. It can also be helpful to schedule regular meetings with your employees (another great use for that online scheduling tool!) where you can ask them questions about how things could be done better.
When you get feedback, be sure to not only hear it but act on it. Not all feedback will require a major structural change, but be sure to show your staff that you hear their opinions and are willing to try to improve their work experience. This will help keep your team happy and ensure they feel supported, which will improve their productivity.
Summary
It's easy for a busy content marketing team to fall into the trap of continually 'feeding the beast' and become less productive as a result. These tips will help keep them on track and on schedule so they can focus on creating awesome content.
Subscribe to our newsletter
Get productivity tips, news, articles and resources.