Our customers love us
We have over 1000 five star reviews on G2 and score higher in every category.
We're an award-winning scheduling tool for teams who need flexibility, customization, and powerful automation
Showcase your brand name from the get-go with unique, memorable booking page links
Highlight your brand name in your booking page link.
Make it easy for customers to remember where to schedule with you.
Customers can schedule with you from anywhere, on any device. Our booking pages are fully responsive and optimized for mobile and tablet.
Look, feel, and sound like your own brand by adding your own images, color, and content
Add a logo or image for each booking page, team member, and appointment type.
Choose your exact brand color to use throughout your booking flow.
Edit and customize booking page copy. Add instructions, a welcome message, team member details, and footer links.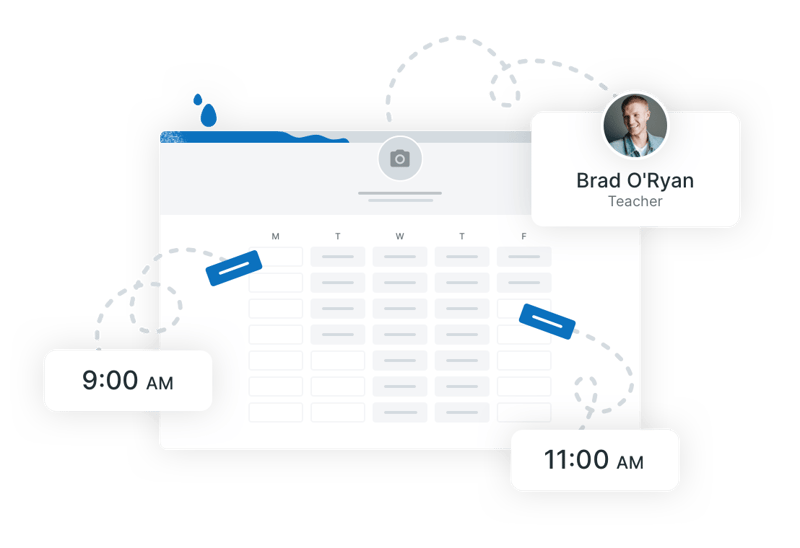 Be totally prepared for every meeting with configurable booking forms
There's no limit on the number or types of questions you can ask customers. Build your booking form exactly as you need it.
Ask as few or as many questions as you need before the booking starts.
Use customer answers to personalize notifications and calendar events automatically.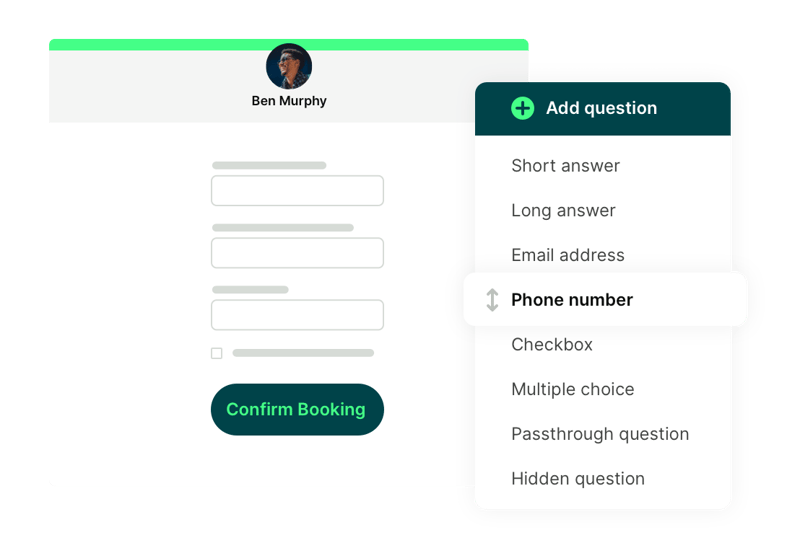 Keep everyone in the loop with dynamic notifications that you can set and forget
Reach your customers via personalized email and SMS notifications that can be set to send whenever you want them to.
Reduce no-shows with timely reminder notifications.
Utilize webhooks to send information to other platforms.
Add in all the information you and customers need to calendar events.
Use powerful and dynamic shorthand codes to personalize all communications with your customers.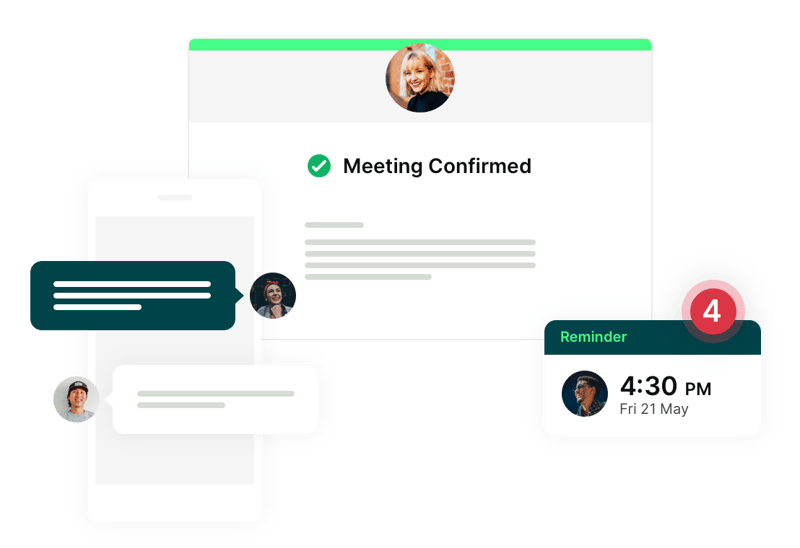 Schedule your whole team, across departments and locations, all under one account
Streamline billing and account admin by having all your team members and multiple booking pages on one account.
We handle timezones so there's no confusion — even if customers are in a different location from your team.
Manage user roles and decide who can only share integrations, and who can edit and manage booking pages and bookings.
Let team members integrate their own Zoom accounts to generate unique meeting links for new bookings.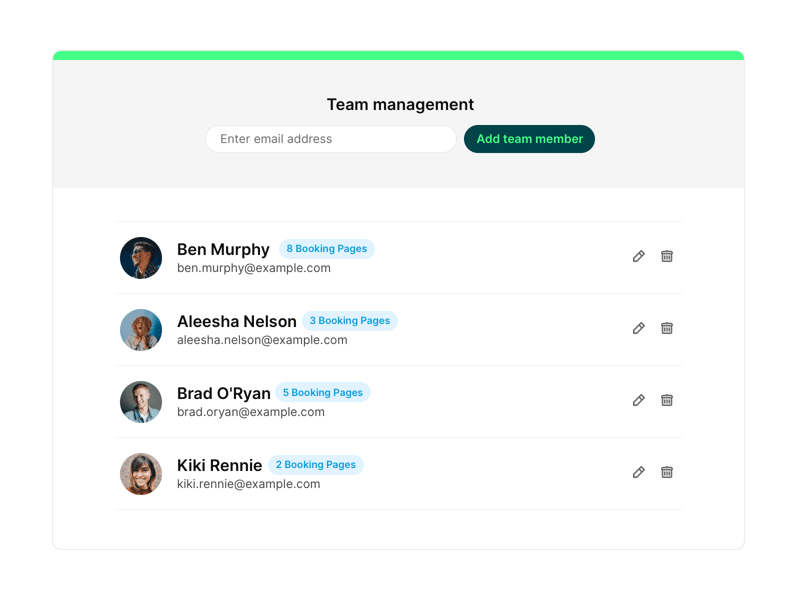 There are calendaring options that are already part of Student Information Systems but there are none that have the flexibility or customizability that YouCanBookMe has. We were able to integrate YouCanBookMe with our Student Information System and that was a huge factor in the decision to use it.

YouCanBookMe has a clean interface, allows SMS notifications, works great for teams, and is a highly effective sales and communication tool – we absolutely love it.

The HR provider uses YCBM to schedule Sales calls, Customer Success meetings, and to streamline the process of scheduling paid customer training sessions.

YCBM has been an integral part of our business for a number of years now, and the new additions have allowed us to really drill into the data, and provide more cover and options for our prospects. We highly recommend this product and the supportive team!

YouCanBookMe is like having a personal secretary for organizing meetings... I use it to schedule interviews with customers and other people we're carrying out research with. It takes away all the hassle of scheduling and managing contact with people you're meeting with... It also sends reminders to the person to try and make sure they don't forget. Simply great if you need to book meetings.

We've been using YouCanBookMe for years. Their scheduling app is a huge saver of our team's sanity and time. Our workspace and business wouldn't function as happily or as smoothly without the solid functionality and reliability of YCBM. They have a great product and a supportive team and they have never let us down — totally recommended!