11 Creative Tips to Improve Your Hiring Process in 2022
Do you keep using the same old recruitment strategies but expect to see different results? Try these outside-the-box methods to revamp your hiring process and attract the best candidates for your company.
Arianna Lupi
7 min read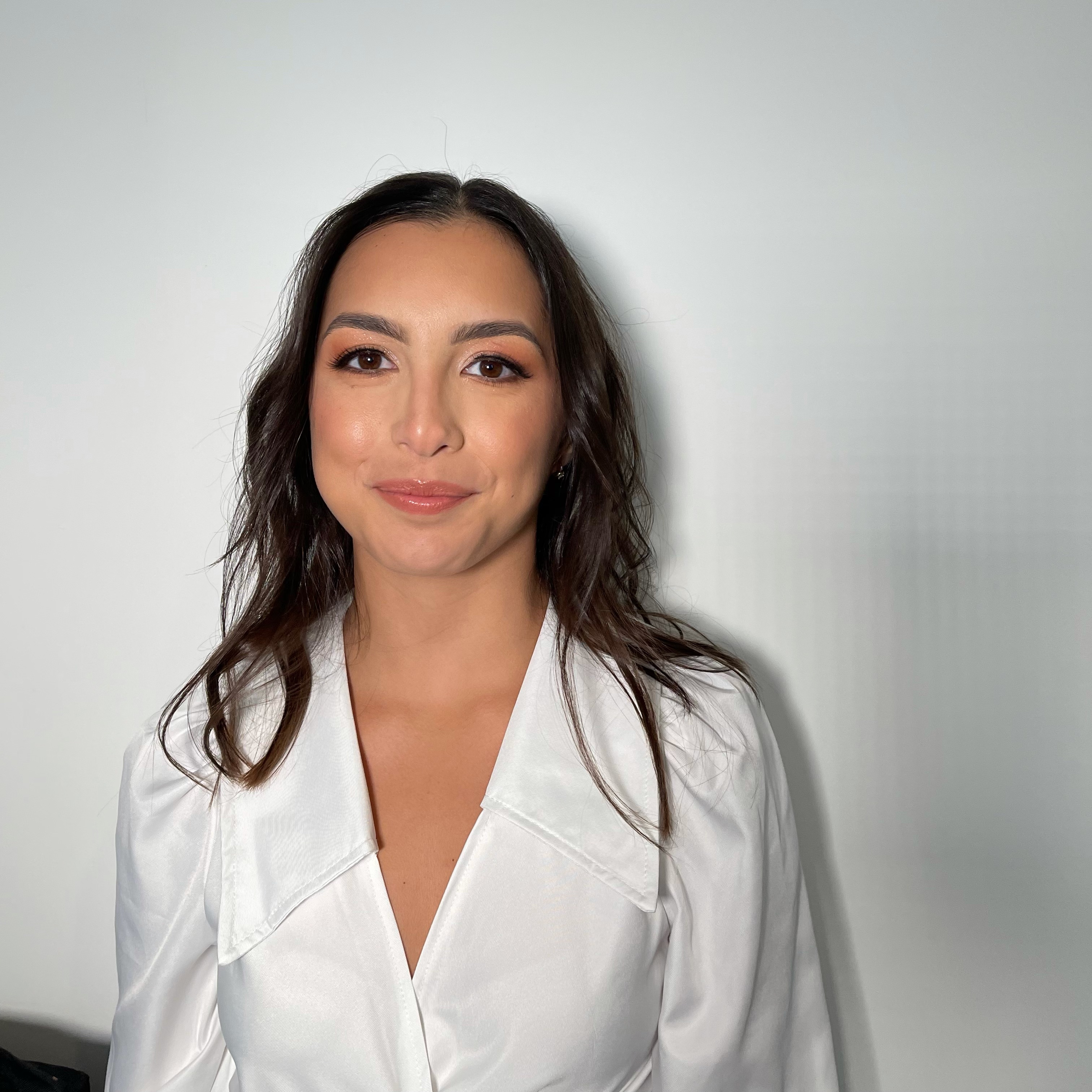 The new year's just around the corner, but that new top talent you've been looking for seems to be a few blocks away. How are you going to find them next year, and once you do, how will you prove that you're the right pick for their resume?
Apart from having a stellar recruitment strategy, you'll also need a hiring process that filters and engages candidates at the same time. In this article, we'll give you no less than eleven creative ideas to ramp up your recruitment and improve your hiring.
Curious about how creative we're getting? Here's a sneak preview:
Why even get creative with your recruitment process?
Finding the right person for the job sounds like a practical, straightforward process—to anyone who isn't working in HR.
Recruiting professionals know that the market nowadays calls—screams, even—for creativity.
Here's the deal: there's a shortage of talent in a lot of industries. If you're suffering from this, you won't be the top pick for the best candidates.
4.3 million Americans, or rather 2.9% of the workforce, quit their jobs in August. Job openings rose to a historic 10.9 million, but hiring remained stagnant.
The tables have turned: candidates often now have the luxury to judge the companies that are hiring.
They don't rush to that Easy Apply button anymore. From the job ad copy to the company's website and their social media presence: they'll have an opinion on it before you even get to their resume—and who can blame them?
Nobody can. As the market is changing, so should your recruitment and hiring process. Let's dive into those eleven tips and find that perfect candidate for you, shall we?
1. Let data analysis do the dirty work
Going through dozens of resumes or filled-out forms is exhausting, and the deeper you dive in, the more blurred your judgment becomes. You won't look at resume number forty-five with the same freshness as you had when reading number two.
Luckily, with the right techniques in place, you can let data do the dirty work. Data-driven recruitment is all about using technology to quickly identify the candidates who have the right skills.
This will help you narrow things down, and strengthen your hiring skills over time—if you analyze how fruitful your chosen parameters are afterward.
2. Test your applicants
How can someone in a conversation convince you that they are a great developer?
You can't really speak in code to each other, and even just seeing previous work doesn't really tell you much about their real skill level.
In this case, TestGorilla's Flutter hiring test works great.
This Flutter test easily helps you gauge a candidate's skill level in a practical way: you'll get to see how they create and improve code, instead of just hearing them talk about it.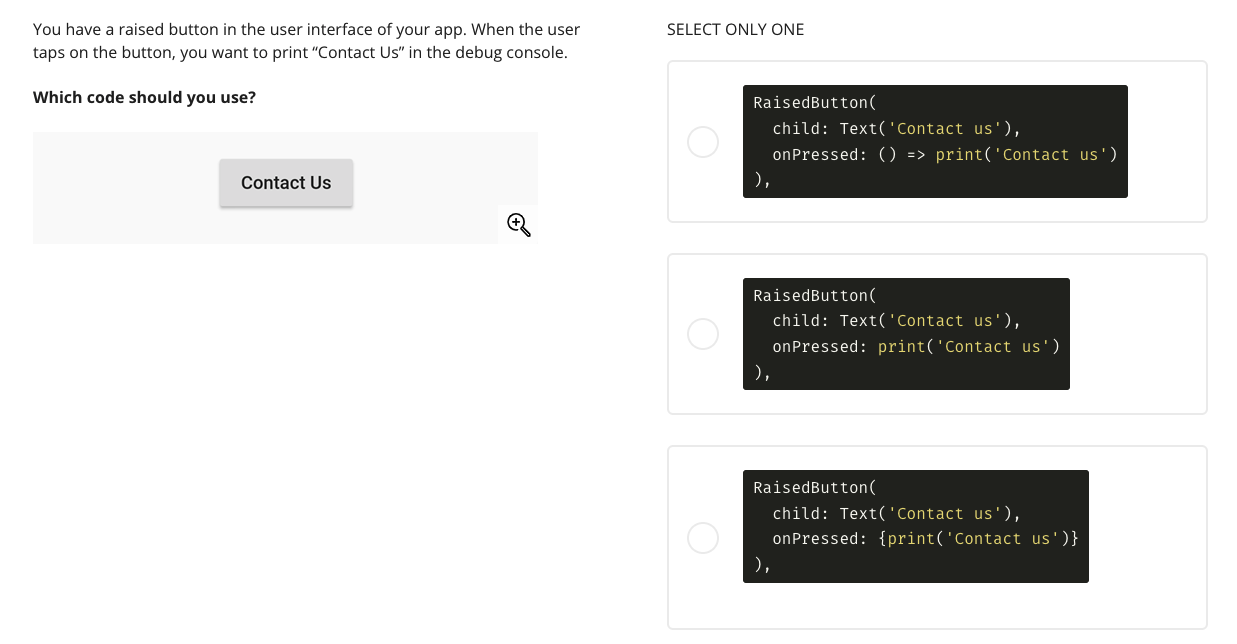 There are plenty of ways to test skills in a real-world way. Do think about what you're asking from your hires: will it be a paid test? At what stage of the process is it worth it to ask them to do a test like this?
Communicate this clearly, and you'll prevent a mismatch in expectations.
3. Choose and communicate better benefits
Fresh fruit in the cafeteria and a PlayStation in the break room have never been the reason for any potential employee to sign a contract with you.
When listing your benefits and perks, focus on the stuff that really matters.
A successful giving program, for instance, is something worth bragging about. With a giving program, employees can perform small—or big—acts of kindness that benefit others. This takes less time than volunteering, but still helps people make a positive impact on the world and that's something a lot of people are looking for in their job.
Or explain exactly how you ensure a healthy work-life balance, and what mental health tools are provided—free of charge. These are the benefits people are really looking for.
4. Make reverse interviews part of the process
We all know that at the end of an interview, you ask the standard 'do you have any questions for us' question, and most people go with 'no, for the moment I don't,' while deep down they are burning with curiosity.
Make a reverse interview part of your hiring process: it's a conversation that will be guided by the candidate, in which they get to ask you anything as an employer—to relevant team members.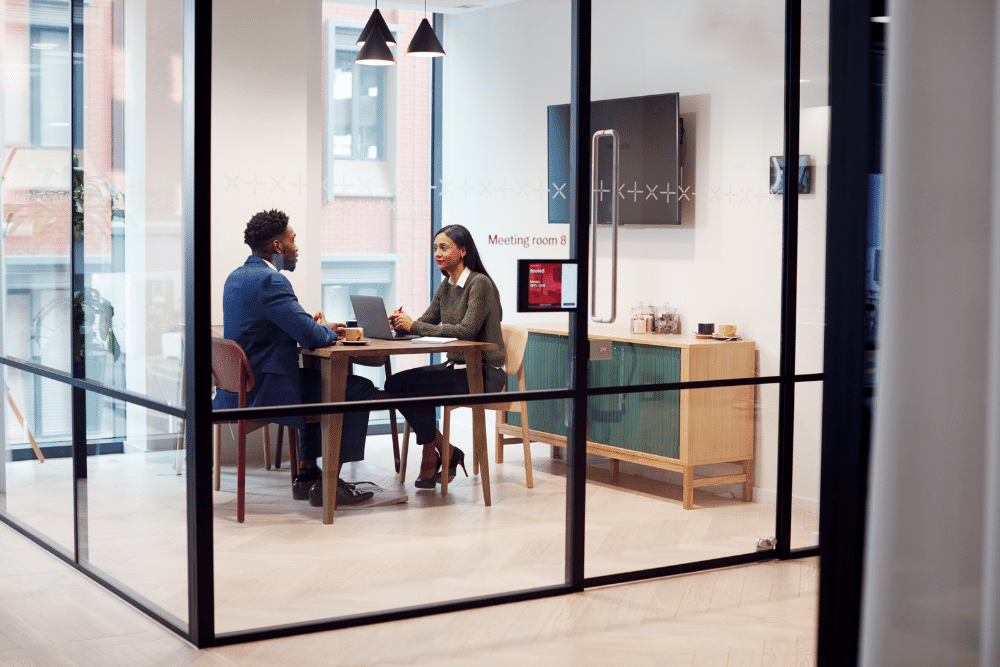 Scary? Only if you have something to hide.
This will also directly demonstrate who is assertive enough for the job. Plus, from the questions you get, you learn more about what is really important to candidates, and you can improve your hiring process. ​​
5. Launch an employee referral program
Chances are your current employees have friends, family, and former colleagues that they'd love working with. Why not ask them about them?
Employee referral programs are a common and incredibly effective recruiting technique. Not only for filling positions faster but also for keeping them occupied for longer: 45% of employees who come from employee referrals stay longer than four years.
Yet only 25% of employees who are hired through job boards stay for two years or more.
It's easy to set up: you give your employees a bonus—preferably in money, to make it worth their while—if they successfully set you up with your next hire.
If you're scared that new hires run off once someone gets their bonus, you can build in incentive clauses for when someone refers an employee who stays longer than a year, for instance.
6. Use video all throughout the recruiting and hiring process
While the past two years have been all about video interviewing, there are many other ways video can be used in the hiring process.
Because who wants to read yet another job ad that starts with 'Have you always wanted to work for a big paper company and are passionate about office supplies?'.
It doesn't spark our imagination on what it's actually like to work for a certain business.
Words are flat. By creating a video ad for a job, you immediately show candidates what you're made of, and it's so much more captivating. It introduces some faces in the company and flaunts culture.
You can use video in more steps of the process, too. Ask for video resumes, for instance, or ask them to record a Loom to go over a recent project they worked on.
7. Switch up your social media usage
Dear recruiters, there's more than LinkedIn.
It's all about meeting people where they are, and most of us simply don't scroll LinkedIn in our free hours.
Amazon, for instance, took to dating app Tinder to find engineers. Another big name, Goldman Sachs, even used Spotify to find new talent.
You can engage on relevant threads on Reddit, or work with influencers on Instagram. Host a room on Clubhouse, or use any of the other hundreds of social media apps out there—in a fresh, creative way.
8. Find candidates amongst your customers
Chances are, your future employees are already connected to you—as customers.
Think about it: for most businesses, it'll help if someone already has some experience with their brand, product, or services.
You won't find anyone working at Pinterest who didn't already know how to create a vision board for their wedding. Apple will most likely go for the engineer who knows how to work an iPhone.
One company that made use of this fact is IKEA, and they went about it in a very clever way. IKEA placed career-assembling instructions in its products to attract candidates. Because no matter your job, chances are, you have at least one thing from IKEA in your house, right?
That's what IKEA thought, and they were right: people who bought a new shelf found the ad, and it certainly helped their recruitment process.
9. Launch an offline campaign in smart spots
We get it—it's easy to build an online campaign, a LinkedIn job ad, or push out a social post to find new talent. But that's what everyone is doing. How do you stand out from the crowd?
Consider simply going to stand elsewhere—offline. A big billboard or posters across busy cities could be the key to finding new talent. Focus on areas in which you know your dream candidates are probably working, or just find busy metro stations.
Work on an ad that sticks, that immediately shows them what and who you're looking for, and that is easy to follow up on. It could be a QR code, or simply make sure your company's name is loud and clear.
Offline advertising isn't the last resort—it could be transformational for your hiring process.
10. Get back together with ex-candidates
Being creative in your hiring process is all about working with what you already have in new ways. So, let's look at that old list of candidates once again.
Chances are, you already had some people reaching out to previous job ads. Even though they've probably moved on, it can still be worth it to reach out again—if they opted in for that, at least.
A lot of people are always on the lookout for a better job. The fact that someone has only worked somewhere else six months after they didn't get picked at your company doesn't mean they don't still think about you.
There's no harm in checking back in and finding out if they're really happy with their new boss.
11. Have text message interviews (yes, really!)
This might sound like the most millennial thing you've heard all day, but text message interviews actually make sense.
Of course, you'll want to have a face-to-face with someone at some point, but in the early stages of the hiring process, why not use text messaging?
For one, you'll find out how capable someone is in communicating over text. With a lot of professional communication happening over Slack or email, that's super valuable knowledge.
It also likely reduces the time spent on calls and is often easier to plan: we can text from anywhere, but conducting a video interview takes a bit more work.
If you really want to make the most of it, combine it with smart chatbots and let them take care of the biggest part of the conversation, saving you even more time.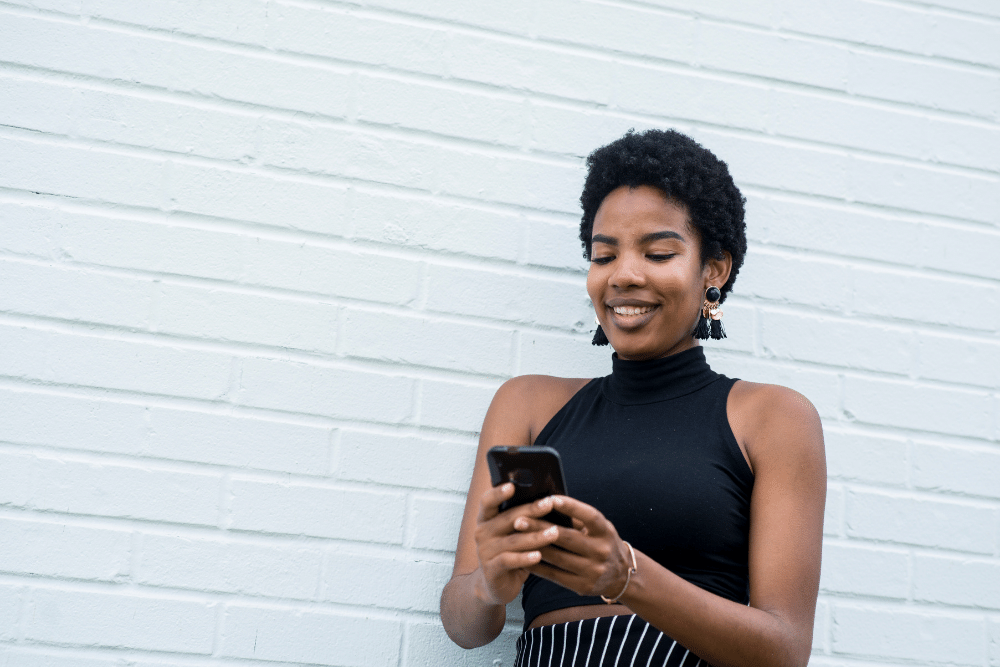 Make time for creativity by automating scheduling
Revamping your hiring process may sound great in theory, but you may be wondering—where will I find the time to do it?
By saving all the hours you waste on menial, repetitive tasks such as scheduling and managing meetings.
Think about how much time you spend organizing interviews. As we mentioned earlier, eventually you will have to speak to candidates face-to-face. If you are manually finding a time to meet with each candidate, you will have to email back and forth, calculate time zones, and wait for replies that often take forever.
Simplify that process by implementing an online scheduling tool like YouCanBook.me that lets candidates automatically choose an interview time that works for them without any hassle.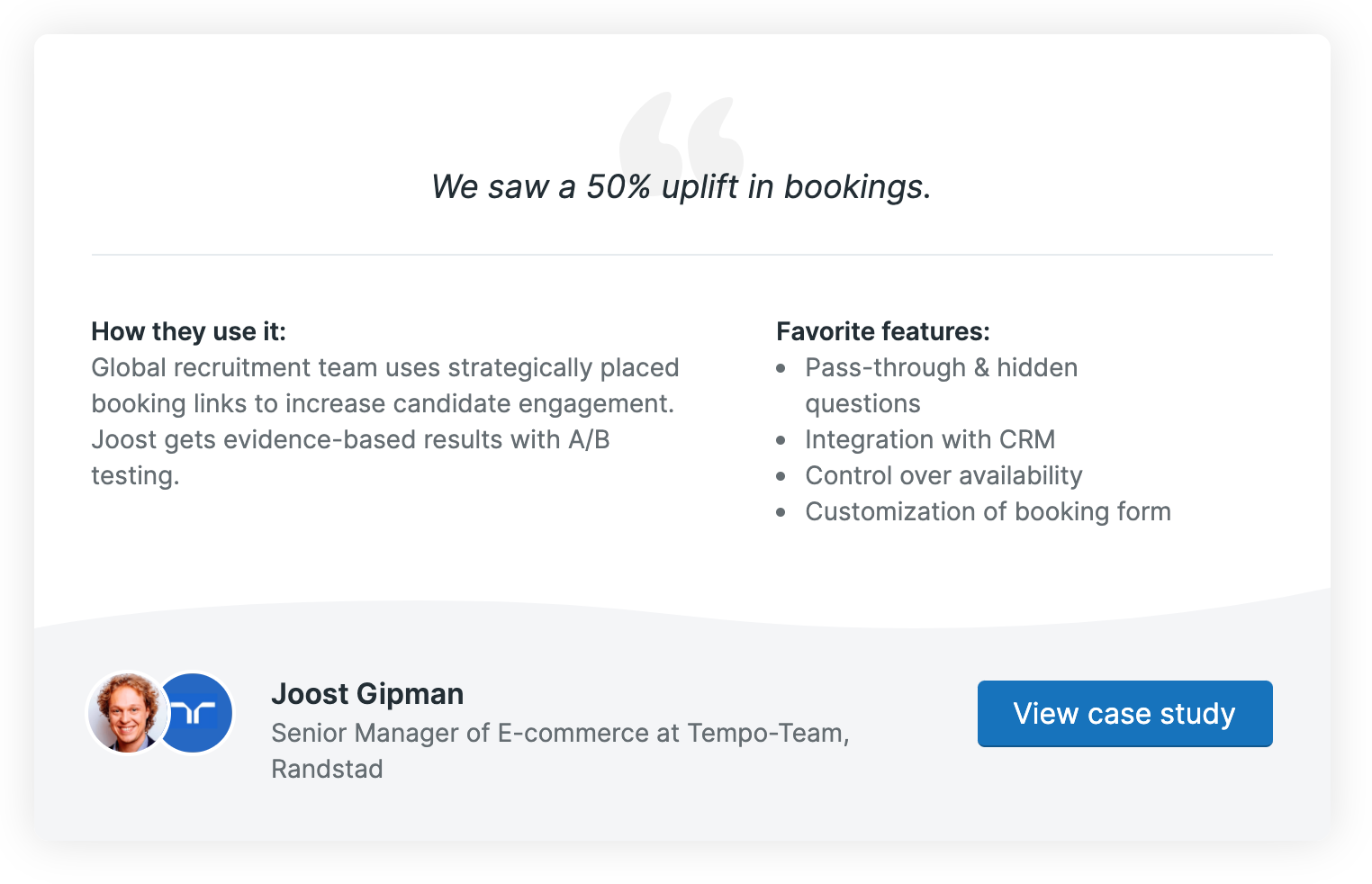 With automated confirmations, reminders, follow-ups, and integrations to all your favorite tools, including Zapier, Google Meet, Zoom, and Microsoft Calendar, you can let the scheduling take care of itself while you focus on creativity.
What would you like to see next time you apply for a job?
That's a smart question to ask yourself when designing your hiring process. It's time to step away from the status quo.
You can only expect to find exceptional talent if you have an exceptional recruiting strategy, so let's get hiring!
Subscribe to get productivity tips, news, and updates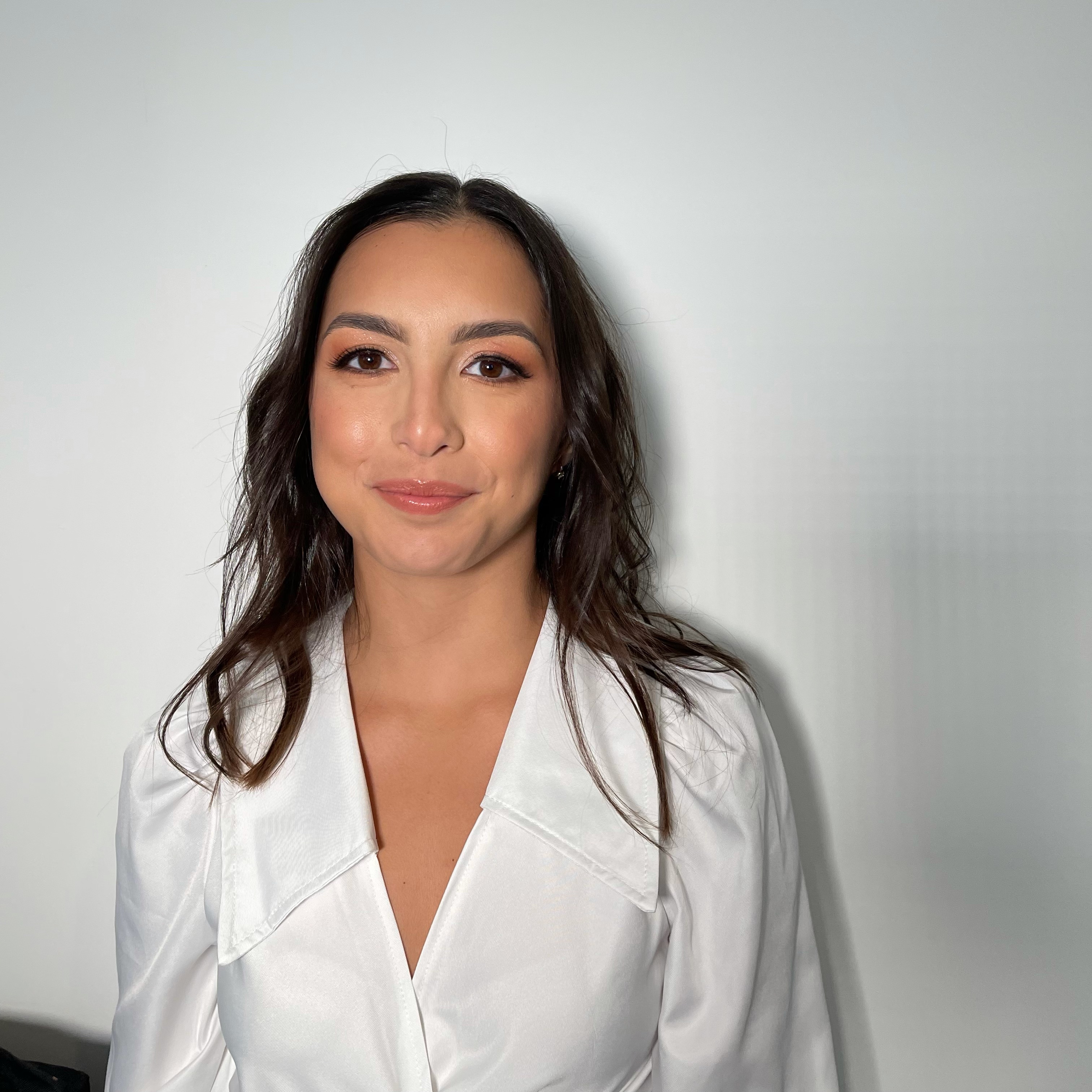 Written by
Arianna Lupi
Arianna is a passionate and dedicated Digital Marketer with a strong background in human resources, travel, education, B2B, SaaS, technology and CPG. She's currently an SEO Specialist at Skale. Arianna loves solving problems, creating strategies, and building plans.
Getting started is fast and easy
Get started with a FREE 14 day trial of our paid plan to test out all the features.
No credit card required. Cancel anytime.