How to deeply connect with your remote team [with 7 actionable tips]
Are you looking to foster relationships within your remote team? See how you can reestablish the social aspects of a physical office in a remote world. Staying connected might be easier than it seems.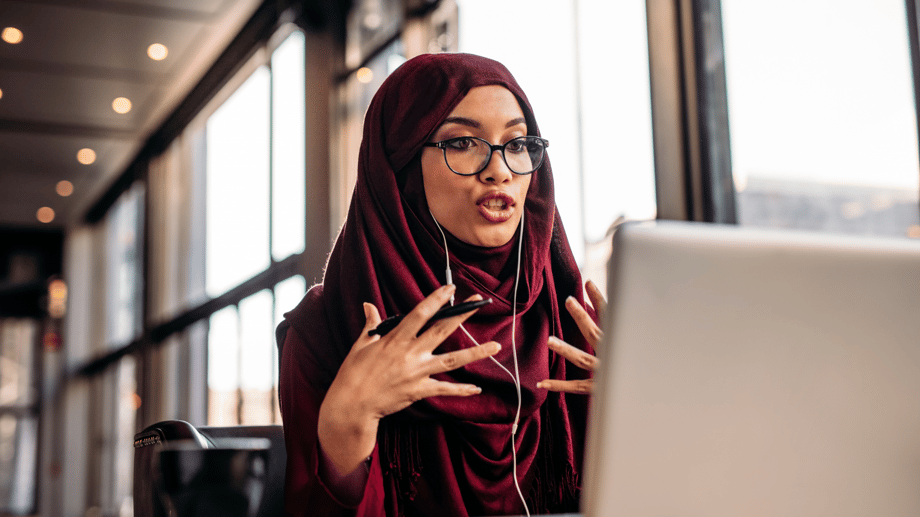 The world is embracing "remote" as a viable work model, but is it making us distant?
We know that remote work gives both employees and companies many perks, including a better work-life balance and flexibility to work from anywhere. Employers can tap into a globally distributed workplace and hire top talent, regardless of location boundaries.
But one hidden downside of remote work is that it creates a natural rift among team members.
Teams that meet daily in a physical office naturally develop a strong interpersonal connection, which is hard to achieve in a remote setting.
This could start with a general disconnect and trickle into work communication and make the remote employees feel isolated from the rest of the team.
If you feel your team is experiencing a similar divide, you want to adopt new ways of re-establishing the lost internal connection. We have jotted down a list of things you can do as an employer to make things better.
1. Keep real-time team communication alive no matter what
Do you wonder how to make remote team collaboration work? One way to foster a good connection between the organization and remote workers is to keep the communication flowing.
Although workers never really stop communicating, the process can become fettered in remote settings. To avoid this, employers need to take active steps that prevent the workers from growing isolated.
A few effective ways of maintaining consistent communication are:
Hold a weekly team meeting, involving all team members
Encourage 1:1 sessions for managers and executives
Don't penalize anyone for speaking up or raising doubts
Give a platform to employees for voicing their concerns
Train HROs to respond to employee requests with empathy
You can even step out of the box and encourage your team members to get to know each other in informal settings.
The fully remote team at YouCanBook.me uses their own scheduling software to hold "Anything but work" chats. These can replace the typical water cooler conversations that co-workers have in a physical office.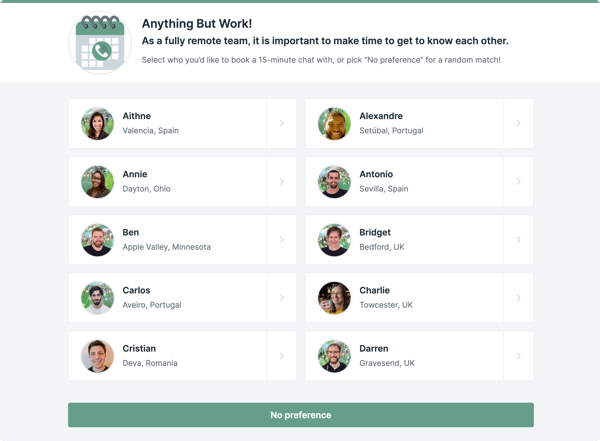 Through a designated team booking page that checks the team schedules, employees can book anyone in the company for a 15-minute personal chat to unwind and spend some time socializing.
These simple communication practices can make a massive difference in how an organization stays connected remotely. Remember that the concept "out of sight, out of mind" is genuine and can become a deterrent for your team. Hence, keep people talking!
2. Take and receive feedback periodically
Taking feedback from your employees can help them regain trust and sustain it for the time to come. Maybe they're facing systemic issues with the company, making them anxious about something.
Periodical feedback opens up avenues for these concerns to be addressed maturely.
Employees feel cared for and can express themselves without judgment.
On the flip side, they must be given honest feedback about their performance. Employees must understand how to improve their work performance and how their higher-ups perceive their performance. Such feedback should be handed out constructively, which helps employees uplift from a state of isolation.
3. Introduce communication and remote team collaboration tools
Work communication takes several forms. Messages and alerts sent over emails are pretty different from a chat message or a video meeting.
Emails can't suffice when there is an operational need for real-time communication. Therefore, teams need specialized tools for communicating and collaboratively achieving work tasks. These tools usually include the following.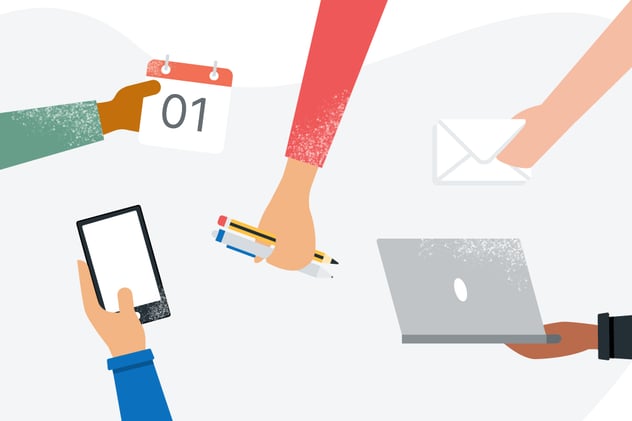 Instant messaging tools
Instant messaging is one of the most popular forms of work communication. We have all used Slack, Google Hangouts, etc., to quickly chat with a co-worker and pass on messages in real-time.
If your team doesn't already have a chat app for quick work messaging, now is the time to introduce one. As these apps often have a compatible mobile app, team members can chat anywhere with them. It also bolsters security as business communication shouldn't leak into informal chat apps.
One significant side benefit of chat software is that they offer an open platform for socializing. Employees build social connections quicker than work connections, promoting comfort in speaking up.
Team collaboration software
Team collaboration software knits those broken ends of communication together into a centralized source for all work-related activities. Whether uploading the latest reports or accessing a client profile, teams can collaboratively store all their data on a centralized platform. ProofHub is one example of a team collaboration tool that helps plan work and track tasks proficiently.
4. Say hi to everyone on video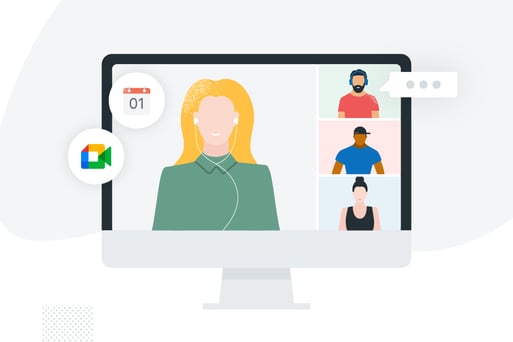 Video has proven to be a better channel of professional communication as it allows everyone to express themselves non-verbally.
We are wired to pick up communication clues in our co-workers and understand their tone better when the conversation is face-to-face.
In the absence of video, the same process becomes limited to words and voice. Therefore, it is recommended that your team meets more often on video chats rather than just sticking to audio.
A weekly "Townhall" is an excellent idea for remote teams to mingle with their co-workers. You can invite multiple teams to meet on a video chat and organize fun team-building games to facilitate collaboration.
By using an online scheduling tool like YouCanBook.me, you can easily plan and find a time for teams to meet.
The tool automatically detects time zones and can check the calendars of multiple people at once using pooled availability.
That way, you won't lose valuable time manually scheduling meetings around numerous schedules.
Holding daily stand-ups over video is another way to bridge the divide.
Teams who grow comfortable with each other on video often find it easier to talk and are generally less hesitant of holding difficult work conversations.
5. Over-communicate to communicate effectively
Sometimes over-communication is a great tactic for ensuring that you communicate effectively.
In remote settings, misinterpretation and confusions are more common than one may estimate.
Therefore, giving your team members enough time to communicate and ensuring that your messages are well-received should be your priority.
For instance, always create a minutes-of-meeting document after a video call and send it to everyone over email.
Let team members add comments to it if they want to. It's important to keep the conversation going and make sure everyone has an opportunity to get their ideas across.
6. Leverage flexible scheduling to your advantage
It's always hard to let everyone follow their schedule in a co-located office. But it's entirely possible in a remote office.
Team members don't have to work on a fixed roster - they can sync up their meeting times for communication but carry out their tasks when they feel like it.
There's no apparent need to fix working hours for remote teams as it promotes flexibility. This flexibility, in turn, makes the employees more productive.
Studies have also shown how circadian rhythms play an essential role in keeping an individual productive.
Remote work finally offers a way for the employees to use circadian cycles to their benefit and work during their individual preferences.
As employers, this should be on your radar.
7. Bring back the fun with virtual team building activities
Remember those Pizza Fridays and monthly fun events?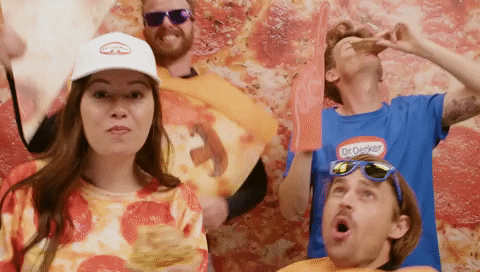 Yes, those might feel like a thing of the past since the advent of remote work, but you should by no means abolish them!
Fun activities are a great release for the employees to unwind and make memories together. Anything that lets the team connect on a personal level outside work is an excellent avenue for strengthening interpersonal connections.
The good news is that the same can also be done in remote settings. You need to get creative!
You can schedule a Zoom Dance Contest or organize a Skribbl tournament, both of which are super fun.
These virtual fun events let the team express themselves outside their work language.
Conclusion: how to make remote team collaboration work
Good communication, strong emotional connection, and psychological safety are three hallmarks of a resilient team.
If you're looking to boost team morale and bring their connectivity back on track, ensure that your team has these elements in place. The key is not to forcefully have Zoom meetings after Zoom meetings but to offer an environment where communication is not restrained.
As the world grows virtual, employers need to be wary of the consequences of a disconnected team. To alleviate this problem, they should strive to build an effectively connected team with the tools and advice at their disposal.
Subscribe to our newsletter
Get productivity tips, news, articles and resources.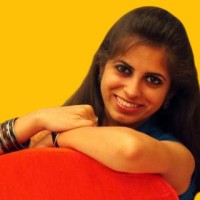 Written by
Nandini Sharma
Nandini Sharma is the Assistant Marketing Manager at ProofHub - an all-in-one project management software loved by thousands of teams and businesses across the globe. Nandini brings close to a decade of experience in the field and has successfully executed a number of brand-building and marketing campaigns throughout her career.