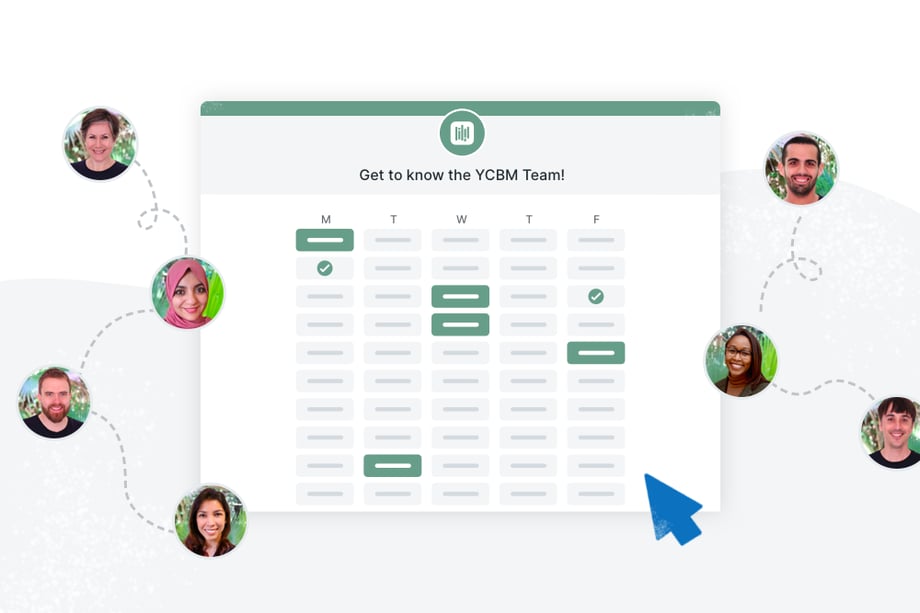 Scheduling
discovery calls and demos

with our sales team

Our nimble sales team receives dozens of requests for demos each week.

To focus on helping prospects make the right decision on the right online scheduling solution, the sales specialists first offer 10-minute discovery calls.

If during this call the specialist determines that YouCanBook.me is the right fit based on the use case, the prospective client is moved on to schedule a full demo.

How does this team offer up availability to our worldwide customer base?

By using Custom Availability on a team booking page.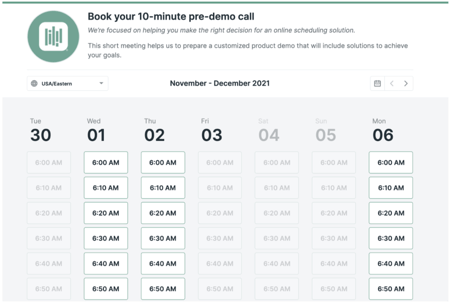 Each sales specialist adds blocks of time directly to their Google calendar in various time zones, allowing the prospect to self-schedule their discovery call at a date and time convenient to them.
If it is determined during the discovery call that YouCanBookMe is a good fit, our team will send a follow-up email from the first booking page with a pre-filled link to the demo booking page. All of the prospective clients' information is carried over, eliminating the need for them to answer the same questions twice.
Subscribe to our newsletter
Get productivity tips, news, articles and resources.