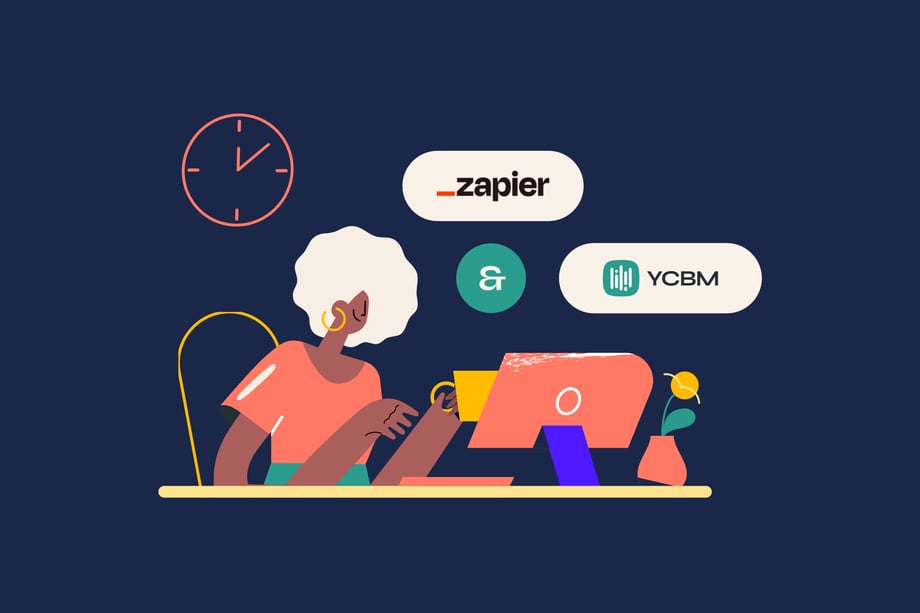 What can YCBM + Zapier do for your team
Sales Teams
Recruitment Teams
Offering online scheduling for interviews is a better experience for candidates and a productivity boost for you! You can keep that boost going a bit further by automating how you add candidate details to your ATS. When an applicant schedules their interview, Zapier can update their status on Greenhouse.
When an applicant schedules an interview, how do you let the interviewing team know about it so they can prepare? Zapier can send an alert to the correct people in Slack for each new booking.
Getting through the interviews and offering the candidate a job isn't the end of the job. It's the beginning of a whole new one of onboarding and training. Zapier can update a new hire's status in BambooHR or create cards in Trello as they schedule training sessions and meetings.
Customer Support & Success Teams
Customer success is all about making sure customers are engaged in the solution, updated on the latest developments with the tool, and actively using their account. Scheduling regular meetings with managed accounts easily supports all three goals. Keeping track of which customer is where in the process is harder. Zapier can automatically update a customer's status in your CRM, or it can look for a conversation in your support tool and add a comment or note.
Different stages in the customer lifecycle require different types of communication. When a customer schedules time to discuss life cycle milestones, Zapier can add them to the correct ActiveCampaign automation.
Sometimes, a customer issue requires a little extra support. Using conditional logic, Zapier can create an alert in Slack if the customer selects a specific appointment type when they schedule their meeting. Alert a manager or higher tier support so they can attend the meeting.
Subscribe to our newsletter
Get productivity tips, news, articles and resources.