Useful tips for winning the talent war as a startup
The best way to gain a competitive edge? Hiring top talent. See what tools and processes will help you attract and keep top candidates to help your business flourish.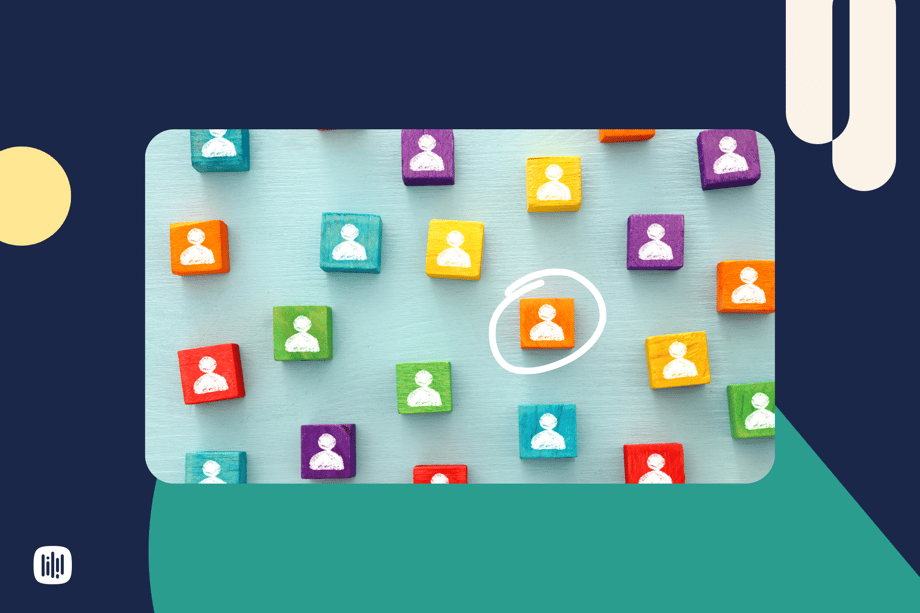 Employees are leaving their positions in all industries around the globe, some more than others. The world is suffering a tremendous shortage of skilled workers, and it is getting really hard for businesses to find the right people for the positions they offer.
In the current climate, people are resigning every day. With 4.4 million resignations in the US alone in 2021, the workforce is struggling greatly. This is even more challenging for startups that lack the reputation and word of mouth that established businesses have.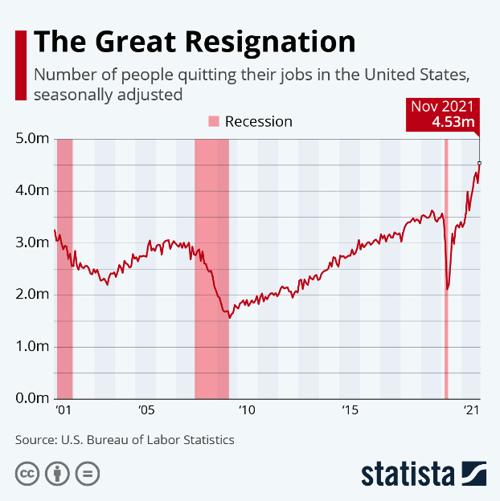 Source
People today feel more comfortable working in seasoned companies that have been operating on the market for a while. This makes the number of applicants much lower for a new business, an issue that is now more prominent than ever.
Even if you do manage to find applicants, you can't hire just anyone to do the job. One wrong hiring choice can cost a small fortune, and with so many people resigning, this can destroy the finances of a small company in no time. Employee replacement costs can go over $2.6 million annually, which is definitely not something that your startup can afford often.
If you want to avoid this for your startup and get a winning team in the talent war, you should take a look at our guide below.
8 tips for winning the talent war
Even if the market is scarce with talent, you can attract a few great people to work at your company with the right incentives, tools, and some extra effort. Let's go through some tips on how to make it happen:
1. Use an ATS to optimize the hiring process
How do you know that an applicant is the right person for the job? Do you know exactly what to look for? Do you have the time to carefully go through all applications? Are you sure that you won't be biased in any way?
The best way to optimize the hiring process, track and manage applicants, and find the right people for the position is to use an Applicant Tracking System (ATS). If you are wondering 'what is ATS', take a look at Freshteam, a division of Freshworks, a leading software company focused on ATS.
The hiring process is challenging for both recruiters and recruits. It requires time and focus to manage people through each stage. An ATS will help you save time on various recruitment tasks, leaving you free to focus on finding the best candidates for the job.
With an ATS, businesses can bring the hiring process together in a single place. You can use the software to set up career sites, publish jobs to many job boards at the same time, set up employee referral portals, manage and check candidates, make offers, schedule interviews, etc.
Why Freshteam?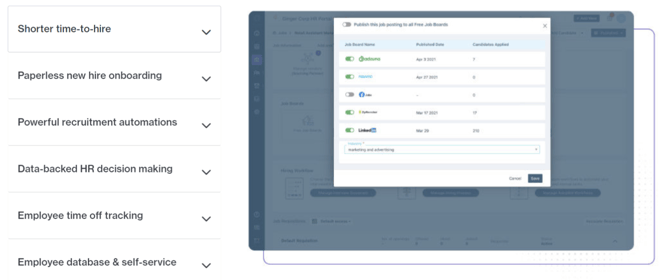 Source
It's a tool that will cost you very little, but save you a fortune in the long run. After all, the most important thing when hiring is to find the right person for the job, and with an ATS, you will maximize your chances of success.
2. Use recruiter scheduling software to organize hiring tasks effectively
There's a lot to organize in any company, big or small. This is even more challenging when you are hiring people. You need to schedule interviews, send invites and reminders, organize training sessions, and still take care of task management and employee tracking.
Innovative businesses today use recruiter scheduling software to hire top talent because it optimizes time management and makes the onboarding process seamless for everyone. A popular option is YouCanBookMe, an online scheduling tool for teams.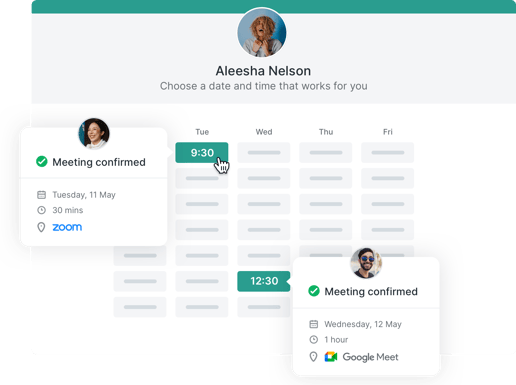 Source
This tool has a plethora of features for companies to use. You can streamline your interview process and preparation to connect with the best candidates, as well as automate reminders and notifications to reduce no-shows.
Through recruiter scheduling software, you can organize interviews with candidates without any back-and-forth emails. Candidates simply go to your booking page to choose a time to meet that suits them. If they need to cancel or reschedule, the process is easy. YCBM also integrates with Google Meet and Zoom, which comes in handy when scheduling virtual meetings.
But, that's not the only use of a smart scheduling tool. Another great benefit of using YCBM is employer branding. How does this work?
HR teams use meeting scheduling tools to streamline the onboarding process, make rescheduling effortless, and build trust and respect in the eyes of new talent. People want to know who they'll work for, and if they trust your employer brand, you have the fiercest tool to reel them in.
YouCanBookMe's recruiter scheduling software will show your candidates that you value their time and use efficient tools, which will give you a leg up in the talent war.
3. Create an inviting benefits package
Everyone on the market wants to hire the best talent, so how do you win this war? How can you convince people to join your startup and work for you when the market is so competitive?
The best way to do this is by offering them an incentive that will make them think: "It would be great to work at this company!".
A smart employee incentive program will enable you to achieve this. This expands beyond just a pay worthy of the work they'll be doing.
Incentives are known not only to attract employees but also to keep them engaged and productive. With tools like Perkbox, you can easily create a benefits package that will attract more quality candidates to your startup. According to this software, people who enjoy more benefits at work are more productive, more innovative, and less stressed.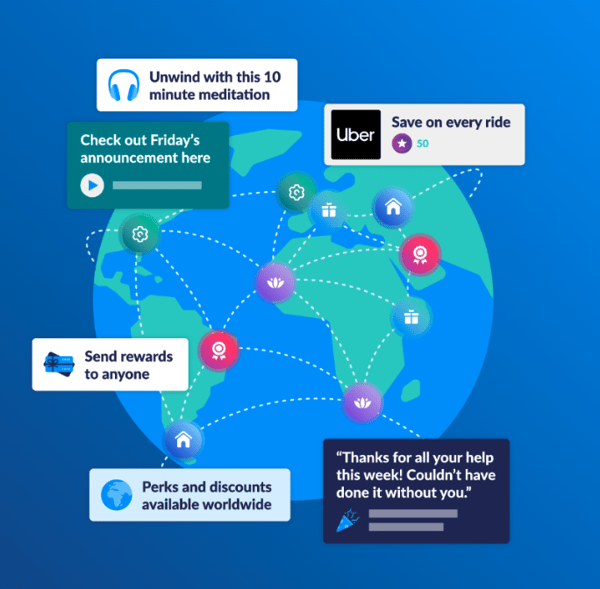 Source
Some examples popular with employees today are extra paid vacation days, food and gym memberships and discounts, wellness programs at work, an amazing healthcare plan, rewards for project completion, learning development programs, etc.
4. Adopt a hybrid model
During the pandemic, many people had to adjust and work remotely because of quarantine and safety measures. Now, 65% of remote workers do not want to go back to the traditional 9-to-5 in office work. Remote work is more popular than ever, and if you want something that attracts today's talent, you need to at least consider a hybrid model for your company.
On the plus side, hiring people to work remotely gives you access to a much bigger talent pool. It also eliminates tons of expenses in office equipment and commuting costs.
In adding hybrid work into your benefits program, you can expect higher interest in the positions you are offering. This is also a way to ensure that you'll get more candidates since they don't have to live nearby to work remotely.
5. Automate your business processes
A lot of the workload today can be automated and done in at least half the time. If you automate tasks in your company, team members will have more time to focus on achieving their goals. This might even reduce the number of employees you need or, at the very least, it will reduce the stress and pressure in your startup.
When thinking of automation, consider things like chatbots and inventory management software. No matter what industry you are in, you can also use a tool like Zapier to help you automate countless repetitive tasks. Zapier connects to over 5,000 apps so you can build time-saving workflows.
Let's say a candidate scheduled an interview time through YouCanBookMe, the recruiter scheduling software we mentioned above. Since YCBM connects with Zapier, you can set up a series of actions that are automatically triggered after each interview has been booked. This can include things like automatically setting up a Trello task for your recruitment team to prepare for the interview or creating a Google Doc dedicated to the candidate so the interviewer can take notes.
Automating these processes will help your recruiters save additional time to focus on hiring top talent.
6. Treat your employers well and value their input
No one wants to work in a company where employees are unhappy. If you listen to your current team, keep them involved in the decision-making, and treat them well, your brand will be more popular with candidates, too.
Your employees are your greatest advocates and can be one of the best referral sources. When a candidate asks a recruiter what they like about working for your startup, you want your employee to be able to easily answer that question. Everything we mentioned on the list above, such as a benefits package, a hybrid model, and automating low-value tasks, will help you create a positive and productive workplace.
Word travels fast for companies that treat employees poorly. Employees aren't shy about sharing their experience online. They can easily leave a review about what it's like working for your company on sites such as Glassdoor, which potential candidates often check before applying for a job.
In order to win the talent war, you need to ensure that your employees' experience draws people to your company, and doesn't scare them away. To put it bluntly - unless you value the people you have on board, don't expect others to want to work for you.
7. Don't just rely on job postings to find candidates
We are in a talent war, so you can't really expect to post your offer on a job board and receive hundreds of applications in a day. The struggle is real. Many of the best candidates no longer need to apply to jobs. Instead, they are headhunted!
Companies today invest heavily in talent sourcing specialists to find quality people to work for them.
While placing an ad in relevant places can yield good applications, you should also do your search manually. The days of a simple sentence or two in a newspaper are long gone. Nowadays, you need more than an ad to attract people to work for you. Check your network and see if someone fits the profile you are looking for. Ask your colleagues and the people you work with for referrals.
It is also wise to check social media platforms like LinkedIn and online forums to find talent. There's no shame in reaching out to candidates directly - this might just be the best way to find top talent.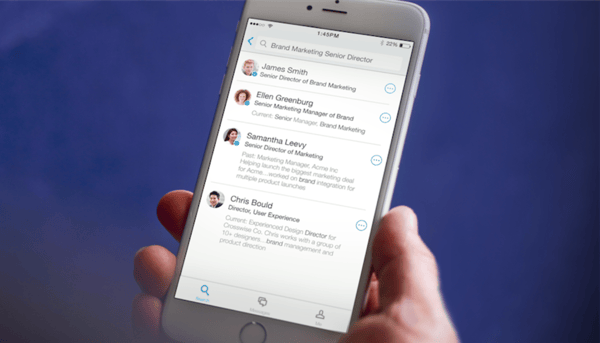 Source
There's one more thing that's very important here: diversity. A diverse workforce increases employee morale, makes people feel more included, and boosts the productivity of your business. Not to mention, a diverse team is more likely to understand the needs of all your customers (not just a select few) and offer you a myriad of different viewpoints and ideas for your business.
By offering remote or hybrid work, it will be easier to attract diverse candidates from all over the world. Diversity and accessibility are key to success and cannot be overlooked when sourcing talent for your company.
8. Optimize the onboarding process
Let's say that you did your job well and people are applying to work for you. They can easily change their mind if your onboarding process is poorly managed. In fact, 20% of candidates leave a company within the first 45 days of employment.
You need to make sure that the candidate has a great, seamless experience from the start, so that your new hire sticks around to share their talents.
Optimize the scheduling process for meetings, prepare for the interviews, and make sure that the employee will get all the right training and information as soon as possible to do their job well.
Recruiter scheduling software can once again help you manage this process, so that you can focus on building an onboarding procedure that is personalized, robust, and informative.
Are you ready to hire the best people to work for your startup?
The talent war is a very real and big problem, especially for startups. But, don't despair - there are ways to find and attract great talents for your business. By creating an efficient and streamlined hiring process, you will free your recruitment team to truly focus on finding the best talent to work for your startup.
The top candidates will want to join your company if you remember to offer valuable benefits, a competitive salary, and an amazing work environment. If you want to win in this war, you need to be a company that people want to work for.
Subscribe to our newsletter
Get productivity tips, news, articles and resources.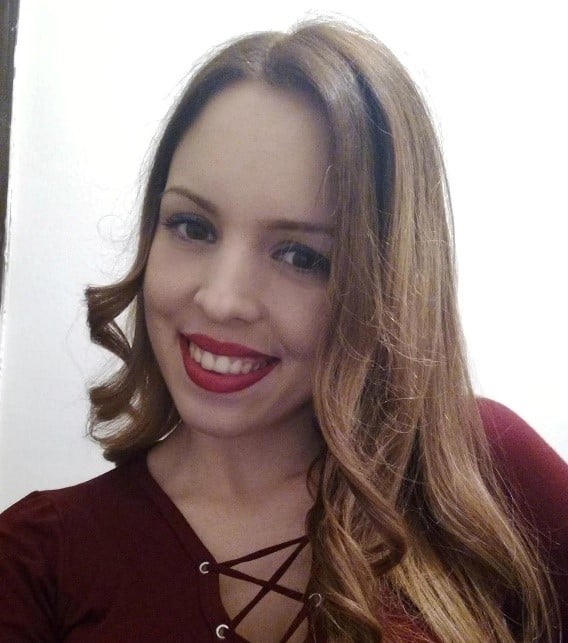 Written by
Nadica Metuleva
Nadica Metuleva is a freelance writer who's passionate about creating quality, original content. She holds a Master's degree in English teaching and a Bachelor's degree in translation. With 8 years of experience in the freelance writing industry, Nadica has become proficient in creating content that captivates the audience, drives growth, and educates. You can find her on LinkedIn.