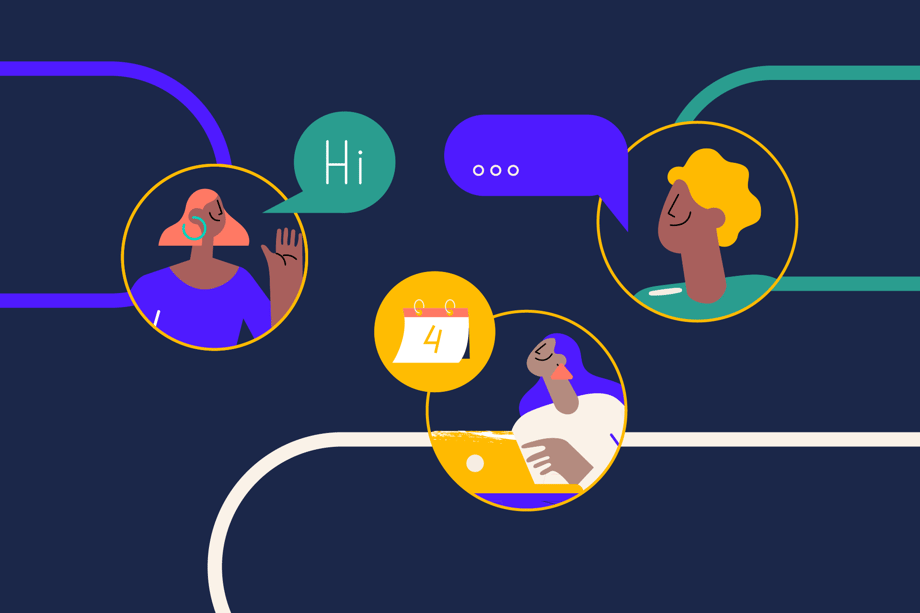 Why is scheduling for teams more complicated?
More people = more complexity.
Simply put, the more people you are trying to set meetings for, the more coordination and communication are required.
Think about the team you work with. Your colleagues are unique and special. They might
💡 have specialisms that impact who they will meet
🌏 speak multiple languages for different regions
🌐 be in different time zones
📅 have individual hybrid schedules
⏰ work varying hours
All these things need to be taken into consideration every time someone schedules a meeting.
On top of that, when a meeting is scheduled, who do you need to tell?
👉 The customer
👈 The team member who has been booked
👆The team member's manager?
👍 A separate department?
👌 Your CRM?
And while we're sure you love your team to bits, you might not always think their fondness for psychedelic colors and punctuation-free text conveys the image your business is trying to project. 😉
Without team scheduling software, all the lovely diversities in your team just become complications. They're one more hurdle to giving your customer the best experience possible.
With the right scheduling tool for teams, you keep control over the things that matter, while helping your team do what it does best and letting their unique gifts shine!
Easily onboard your whole team
Create template booking pages for a consistent booking experience
Standardize and personalize your communications
Offer scheduling pages that show the pooled availability of your team (first available) as well as individual pages for each team member
Time zones are taken care of automatically
Allow team members to easily update their availability directly in their calendar
Scheduling tool for teams: the biggest benefits
If you're looking for a scheduling tool for your team, there are three primary things to look out for:
Flexibility - can it handle all different schedules, languages, and customer requirements of your team?
Customizability - can you tailor it to correctly reflect your brand, and to integrate it into your customer's journey?
Ease of use - can you quickly get your team members set up and taking bookings?
In our 2022 State of Online Scheduling Report, we heard from more than 100 people who use YouCanBookMe as part of a team. They told us the impact that using a scheduling tool for teams has had on their business and what features they value most.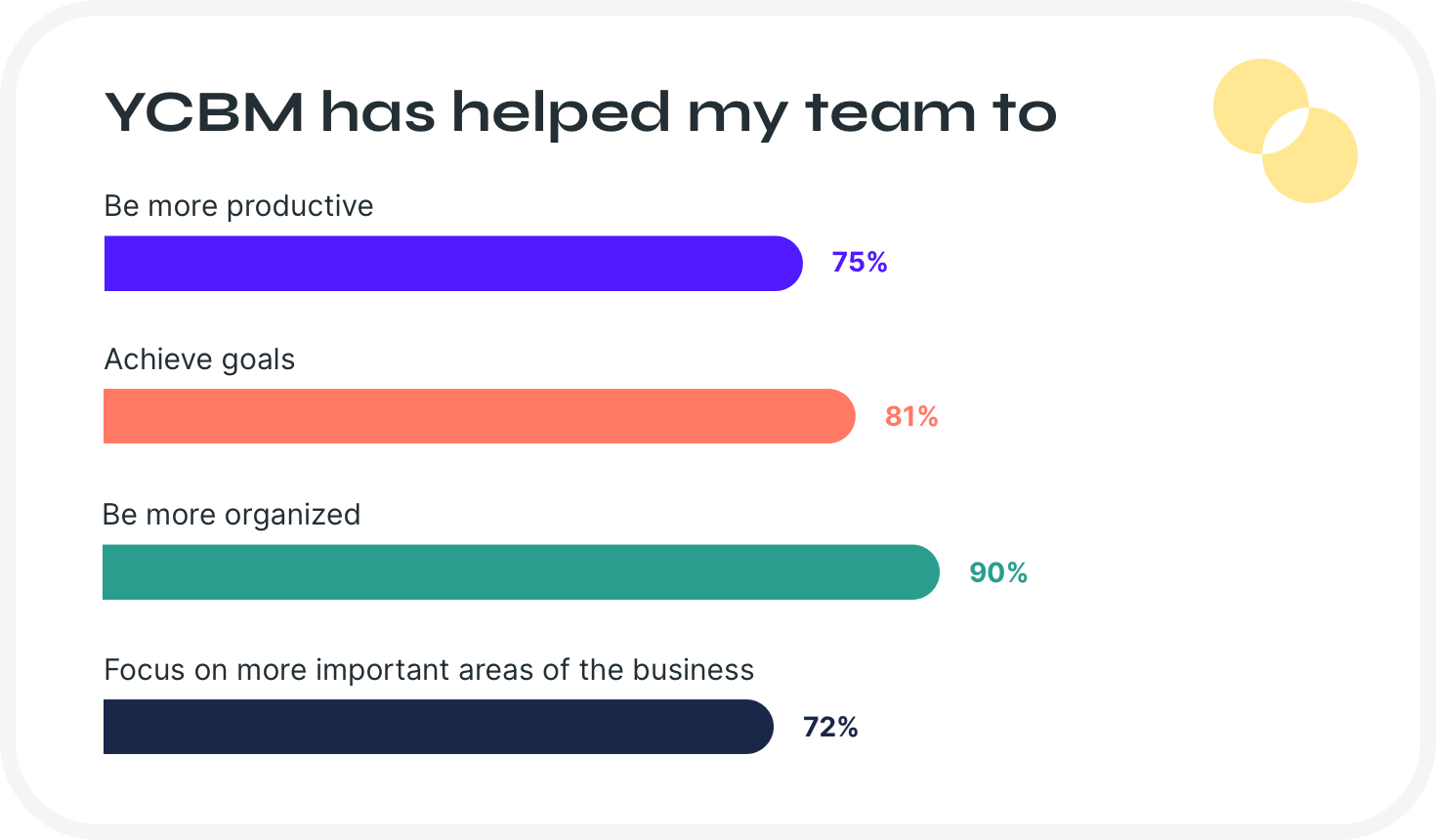 Centralized team management
A scheduling tool designed for teams gives you a centralized function for managing and monitoring bookings across multiple people and locations. This means team members get back time to focus on customer relationships.
It also lets you standardize your scheduling, giving your customers a consistent experience no matter where or who they book with.
It can be integrated with your other tools to automate tasks, meaning less duplication of effort so your team can focus on what they do best.
Online scheduling helps my team…

achieve our goals

get meetings booked faster, with fewer emails and less stress

focus on other aspects of the business that require hands-on contact

to focus on other stuff

keep up with a huge caseload

cut through the noise of my inbox

provide better service and be more efficient

not have to spend time taking unscheduled phone calls
Top 5 YCBM features that customers using Team Management love
We've covered why scheduling for a team is harder, and the benefits of using a scheduling tool for teams. But what are the features that teams love the most?
We've interviewed more than 100 people using our Team Management feature and learned what helps them get their job done.
Let's take a look 🥁
Designed for teams
YouCanBookMe is made for teams, with special Team Management functionality that makes inviting and onboarding colleagues a breeze.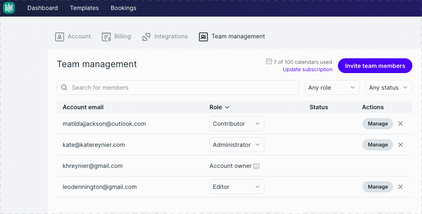 Using Team Management has a strong impact on teams using YouCanBookMe.
Flexible team display
YouCanBookMe has one of the most flexible team display options out there. In fact, nearly 70% of respondents who use Teams say this is their favorite feature.
Each team member needs their own page? No problem!
Different team members displayed based on their specialisms, location, or language? Easily done!
Offer the first available time for all team members? We can do that!
Let the booker choose whom they meet with? Sounds good to us!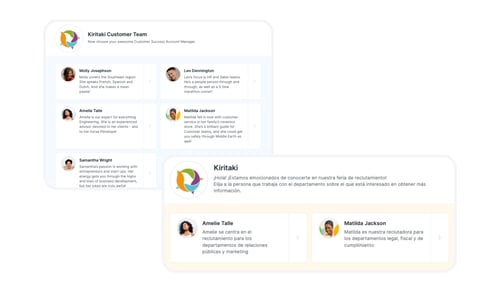 You can create as many different booking pages as you need to create the customer journey you want. And you can add as many team members, or combinations of team members, as you like to each page.
Easy team availability options
One thing online scheduling should do for your team is save them time. That means they should be able to manage their availability and their bookings from where they are - rather than having to log into yet another tool.
Our custom availability feature lets team members control their availability directly in their work calendar. Things happen, and when they do, it's easy to update or change free and busy times.
Being able to customize availability works especially well for remote teams who work in different time zones.
Mutual availability
Sometimes two (or more!) heads are better than one.
Maybe you're recruiting for your team, meeting with a VIP customer, or training a new colleague. Sometimes, it pays to have multiple people in the same meeting. But if you think finding a time to meet with one person is tough, try doing it for two or more!
Our mutual availability feature lets you add more than one person's calendar to the same booking page. YCBM will scan all the linked calendars and only show times when every person is free. Super simple for bookers - and for you!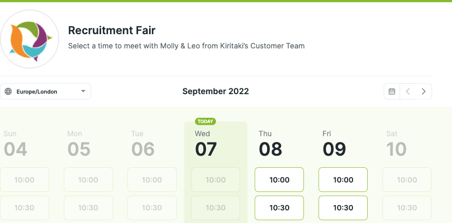 Customizable notifications
Our unlimited and customizable notifications are a favorite for all our customers, but they really come into their own when used as part of a team.
So if you're considering using a scheduling tool for your team, make sure it's got these must-have features.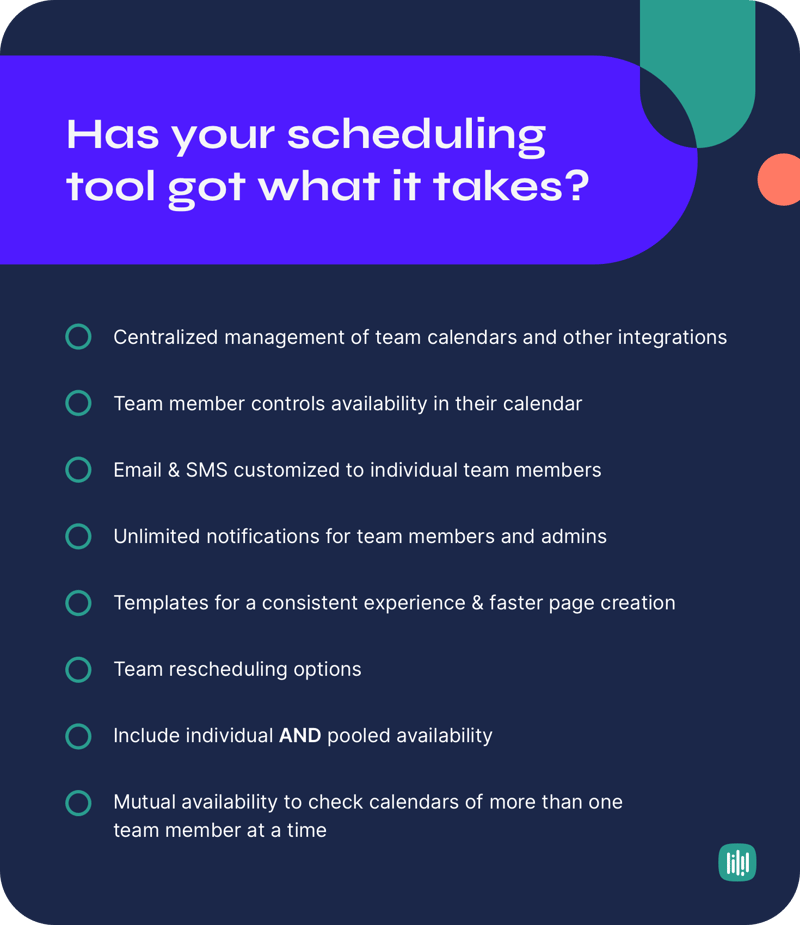 Subscribe to our newsletter
Get productivity tips, news, articles and resources.