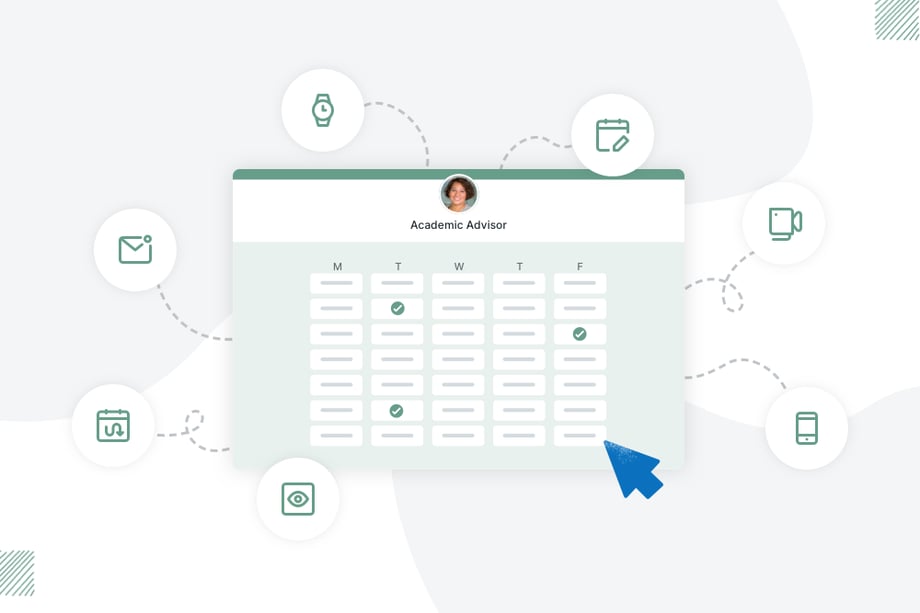 7. Integration with video conferencing tools
In our hybrid world, being able to offer both in-person and virtual appointments is a new requirement.
Has your higher education scheduling software got what it takes?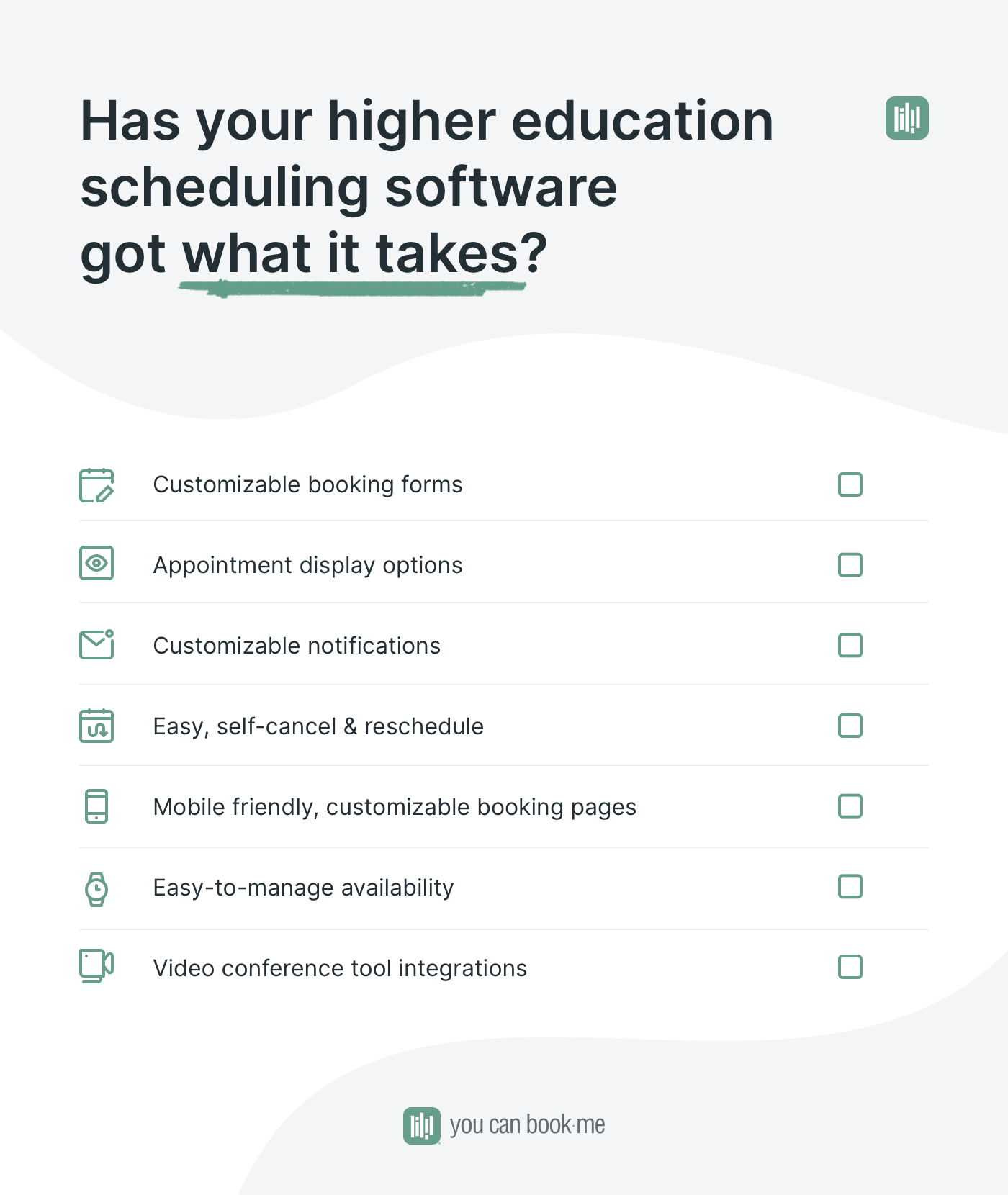 If outstanding scheduling software is already one of your educational apps for teachers, we've got a bonus for you!
Kick your scheduling up a notch with Zapier & webhooks
If you're already the campus expert for your college's scheduling software, try these slightly more advanced features that will put a rocket under your productivity and give you oodles of impact evidence for your team.
Automatically send booking data into your CRM, project management tool, marketing automation software, or any other database you use
Eliminate manual tasks and human error; update data across multiple systems at the same time
Easily analyze booking trends and data
Use booking data to trigger automated workflows
"If you can use webhooks, they're a game-changer. That was a big part of our decision to use YouCanBook.me." - Danny Ryel, Portland State University
💡 Pro-tip: webhooks are a powerful feature that helps YCBM work seamlessly with all the tools you use: automatically update your CRM, notify stakeholders, and create a bespoke reporting database. They're easy to set up with minimal programming ability. Find out more here.
The real must-have is scheduling software for higher education
"YouCanBook.me inspires confidence in our team: confidence that we have time for our staff, and that the issue will be fixed. Confidence, transparency, ease of access. It really helps to break down the barriers." - Jeremy Hommowun, Illinois College Case Study

So there you have it. The 7 most valued, must-have features when you're looking for higher education appointment scheduling software.
Start with these and you can't go wrong. You'll soon be on your way to friction-free scheduling that saves you time and creates an awesome student experience.
Subscribe to our newsletter
Get productivity tips, news, articles and resources.