How an educator used a meeting scheduling tool to boost student success
Annie knows education and appointment scheduling inside and out. How? She's worked in both! See what insights she has for university and school teams who want to save time while providing their students with top-quality services.
Annie Walker
4 min read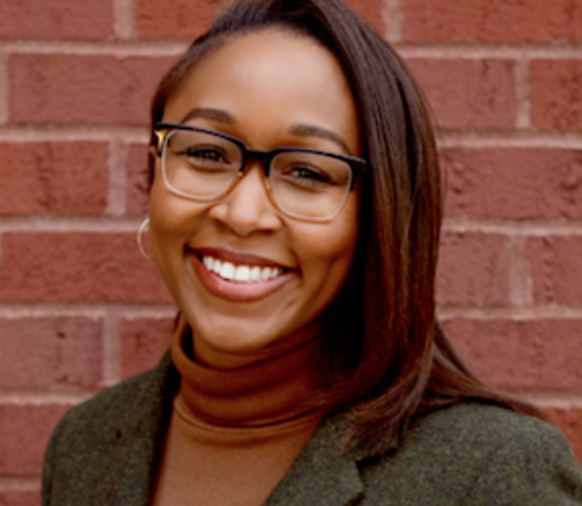 Whether you work in K-12 or higher education, Ed Tech usage is rising both inside and outside of the classroom.
Digital tools like Kahoots, Zoom, and Google are among the top 10 technologies for 2020-2021, helping educators and administrators improve teaching and drive student outcomes.
However, SaaS tools like YouCanBook.me and Canva are becoming more common tools in the Ed Tech toolbox for effectiveness, productivity, and versatility.
I learned about YouCanBook.me during the Spring 2020 semester when I was trying to find an easy and efficient way to schedule advising appointments.
I was impressed by the tool's simple design and ease of use and immediately signed up for a free account.
Over the next year, I would discover the tool's powerful features and how educators leverage YouCanBook.me to save valuable time and promote student success.
In 2021, I made a career change and joined YouCanBook.me as a Customer Success Manager, helping others use the tool that once saved me and my students so much hassle.
Now I want to show you how you can do the same. Let's go through a step-by-step process of how I used YouCanBook.me as a university advisor and the difference that it made.
Features & functionalities that do the work for university advisors
Did you know that 80% of college students report feeling stressed?
As university advisors, it's your job to make sure you lessen that stress, and not add to it. That's why it's crucial for advising appointments to be accessible and simple to schedule. This is where YCBM can help.
When you create a YouCanBook.me account, the first step is integrating your calendar with the tool.
The calendar integration links your university Google (or Microsoft 365) calendar to YouCanBook.me to check your availability and add new appointments to the free time slots.
Next, you will need to set up your booking page. The booking page settings outline the powerful features and functionalities that make YouCanBook.me unique.
Let's begin with the notifications workflow. There are a series of notifications triggered after a new booking.
The first is an email confirmation sent to you and the student (i.e., the booker).
You can adjust the timing of the notifications and send notifications from your email address or a general one like Academic Advising.
Every email confirmation includes cancel and reschedule links making schedule changes stress-free and straightforward.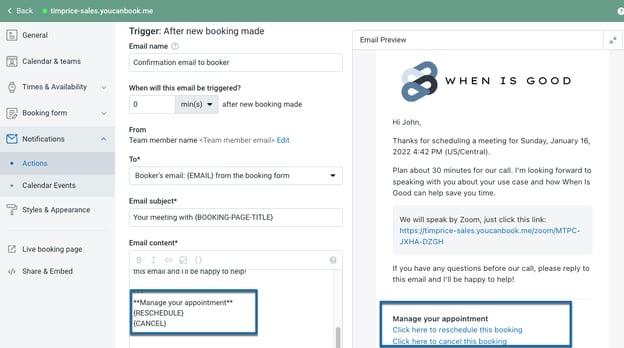 SMS notifications and reminders are essential for reducing no-shows and can also be customized to include cancel and reschedule links and Zoom, Google Meet, or Microsoft Teams links.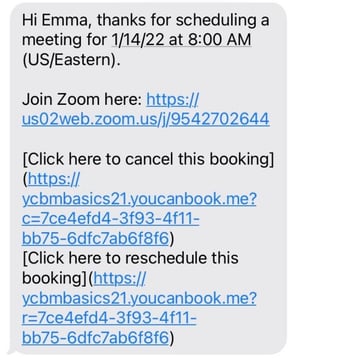 Between classes, extracurricular activities, and part- or full-time jobs, it's essential to let students easily reschedule, send them reminders, and make sure they have all necessary information and links handy.
Additionally, YouCanBook.me is mobile-friendly and designed to give subscribers and bookers the same great experience no matter what device they are using.
The robust timezone support feature was beneficial when scheduling advising appointments with international students studying abroad.
The feature automatically detects booker timezone and displays our availability in students' respective time zones. This eliminates the frustration of calculating time zone differences and the back and forth of appointment scheduling.
Students just pick a date and time that works for them; it's that easy!
Students receive an email confirmation in their time zone, and you receive one in yours.
If you are having meetings via Zoom, Google Meet, or Microsoft Teams, you can integrate your account with YouCanBook.me.
The Zoom integration makes scheduling virtual meetings easier by creating a unique Zoom link (embedded with a passcode) for each advising appointment (i.e., booking).
Your calendar invite includes the meeting link, and you can add calendar buttons to email confirmations to allow students to add a calendar invite to their calendars manually.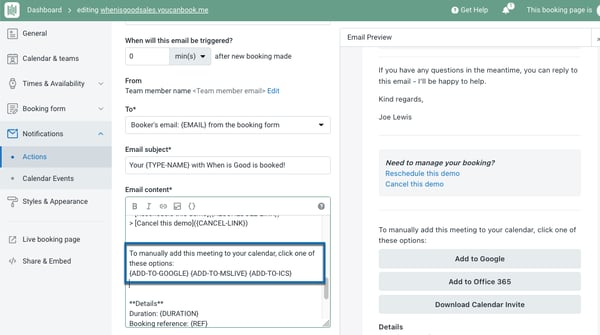 When I returned to campus during the Summer 2021 semester, I had a hybrid schedule and worked from home twice a week.
I used the share & embed feature to create a QR code for the campus office, so students knew my working hours and where to meet for advising appointments regardless of my location.
I recently learned how to create a booking page with a hybrid schedule using conditional statements, and it's pretty simple.
Add a conditional statement to your email confirmations to communicate your meeting location based on the weekday.
Depending on the day selected, the student will receive an email notification with the correct meeting details, as shown in the image below.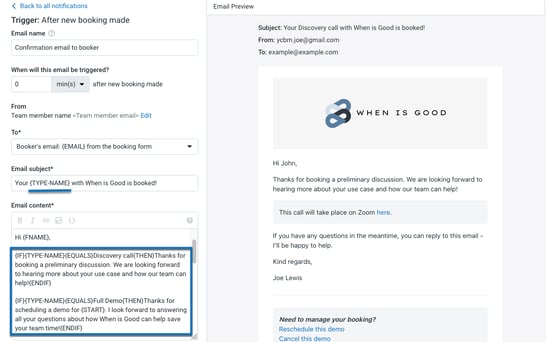 I love that YouCanBook.me is helping educators find solutions to new and emerging challenges.
Education sector use cases & tips
Since joining the YCBM team, I have used many of the features and learned just how versatile the tool is and the various ways educators are making the most out of it.
Here are a few ways for you to maximize YouCanBook.me use at your school or university:
tutoring appointments
health center visits
campus tours
group meetings
room reservations
financial aid advising
course registrations
and admissions interviews
You create up to 200 booking pages for appointments, resources, and team members.
A team booking page is an excellent option for departments with staff who provide the same services (e.g., career counseling).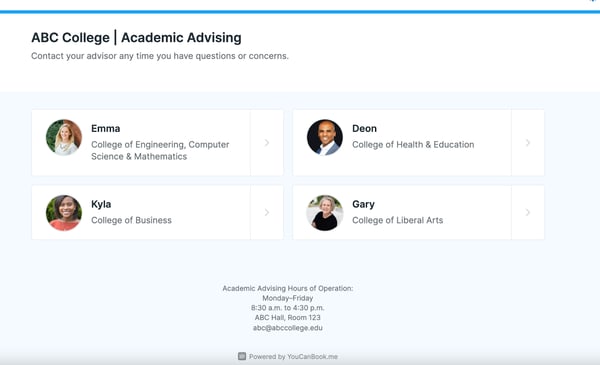 Educators can use individual booking pages for office hours, academic advising, health center visits, and more.
They can also optimize their YouCanBook.me account with powerful automation that allows them to complete tasks without even logging in to their account.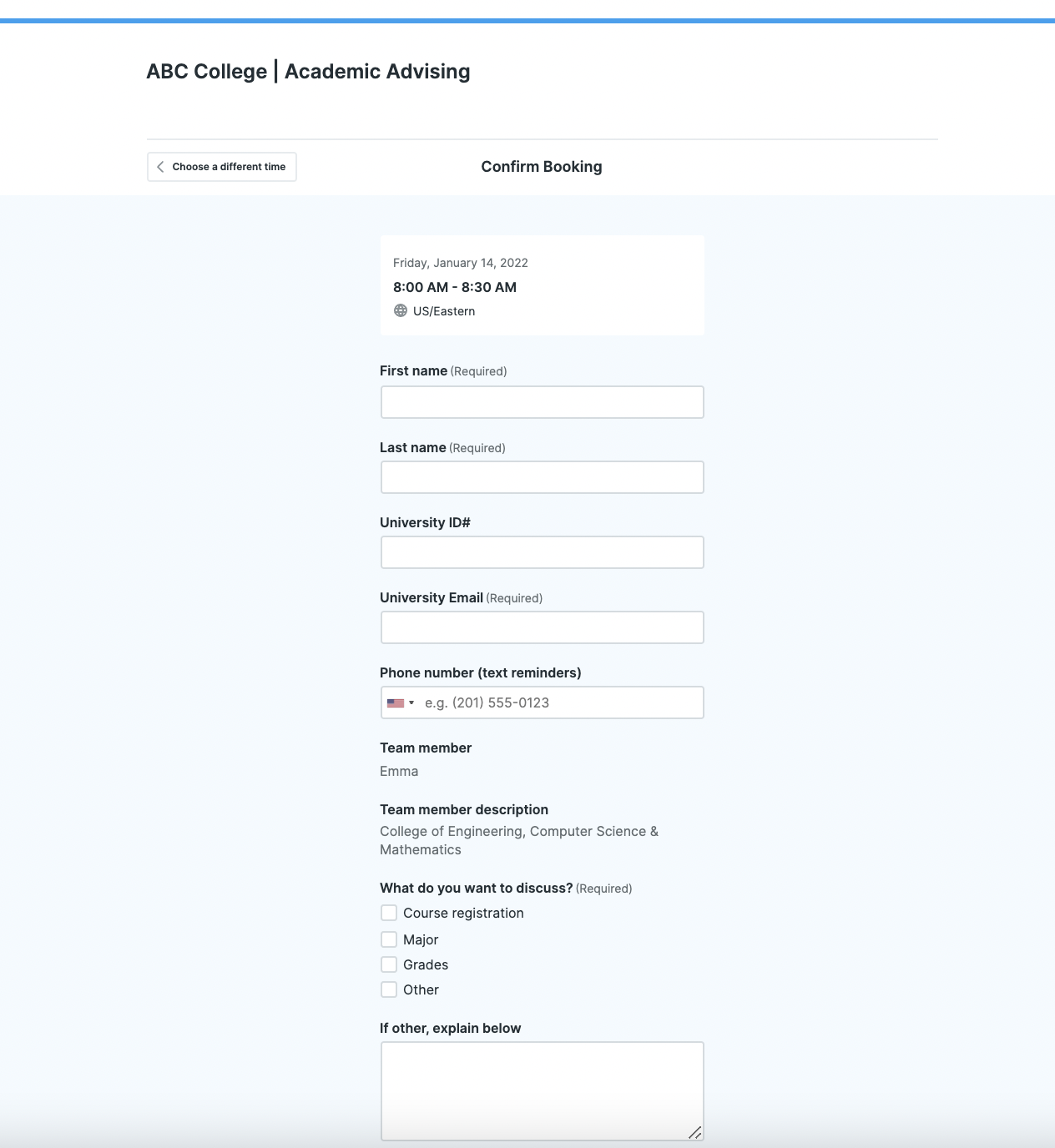 YouCanBook.me also collects booking data to help you understand when students like to meet, frequently asked questions, and the overall student experience. This data also sheds light on your team's productivity, revealing which team members receive the most appointments and when during the semester.


Data is crucial for proving student learning outcomes, and YouCanBook.me's data is one way you can track student progress throughout the academic year.

Booking data is accessible through your YouCanBook.me dashboard, but when you grow your calendar count to 35, you will have a designated Customer Success Manager, like myself, who will provide more extensive quarterly reporting on your bookings and help you optimize your account.
Advocating for educators as the new Customer Success Manager
Whether you work in K-12 or higher education, YouCanBook.me is a tool that can be used to encourage student agency in learning and development, help faculty and administrators create a student-focused experience, and collect data to inform and improve student success strategies.
As the newest Customer Success Manager, I am excited to help educators leverage this powerful tool to work more efficiently and to create a better student experience.
Get started with a 14-day free trial of our paid version (no credit card required) or schedule a call with me here!
Subscribe to get productivity tips, news, and updates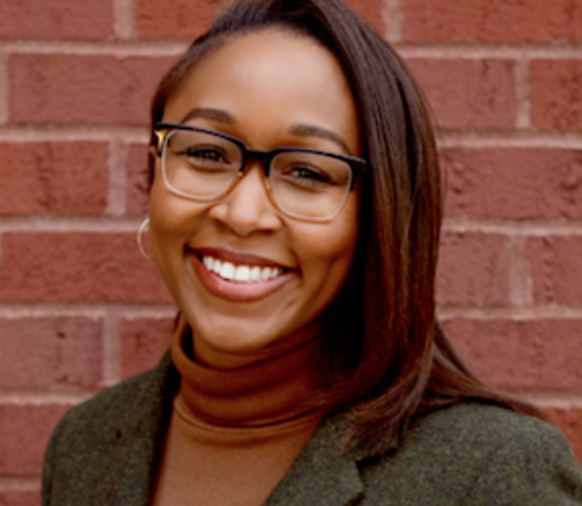 Written by
Annie Walker
Annie is one of YouCanBook.me's Customer Success Managers. She joins the team with years of experience in higher education and is excited to partner with educators to leverage YouCanBook.me to promote student success. In addition to travel, Annie enjoys comedy, rollerblading, and her husband's sweet potato pie.
Getting started is fast and easy
Get started with a FREE 14 day trial of our paid plan to test out all the features.
No credit card required. Cancel anytime.