Using YouCanBookMe to schedule UX research calls with customers
Save your team, your customers, and yourself time.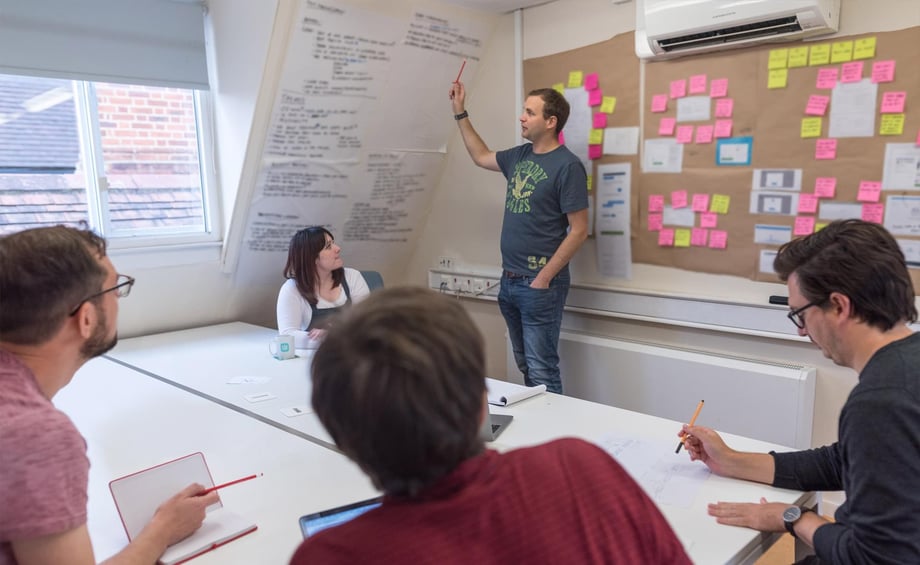 Listen.
Empathize.
Understand.
Discover.
Whatever you call it, every UX Design process includes it. At its core, it means "speak with customers".
Listen to their problems.
Empathize with their frustration.
Understand why they use your product.
And discover how you can make their experience of using your product better.
Speaking with customers is something we do often at YCBM, and some of the customers we speak with also happen to be UX Designers.
The common feedback we hear is that it's time-consuming to organize speaking with their own customers.
They also say that it's not only time consuming but not a great experience. In turn, this can mean low engagement levels. When they do manage to coordinate a time with someone (hooray!) there can be extra effort to ensure they show up.
Add in being remote, different time zones, and internal coordination, and the challenge intensifies.
That's why lots of UX Teams start using a tool like YCBM. It's also one reason we love using our own tool to organize speaking with our own customers (how meta of us?!).
Through our experience and that of UX Teams we've spoken to, we want to share some best practices and tips to:
save you and your UX team time,
improve the experience for your customers,
open yourself and your team up to speaking with customers all over the world,
increase engagement levels, and
automate a lot of the admin work, like sending reminders and follow up emails.
Let's take a look at our scheduling and interview process
Step 1...
We find potential interviewees. We use a number of channels and tools to engage with customers. Our Support Team uses HelpScout to provide award-winning support, we have a Community Forum where customers can share tips and best practices, and we run in-app polls using Hotjar to get candid, contextual feedback.
Each of these channels means we get small insights into a user's problem, request, or mindset. It also gives us an opportunity to ask if they'd be up for talking with us more.
Step 2...
We send emails to people who have said they'd be happy to speak more with us. We tailor each email to the project and include our booking page link. This means it's easy for customers to visit our booking page and choose a time that we're available, and that suits them.
Step 3...
When someone books a time, we get an email letting us know. Whoever booked also gets an email with all the details they need to know. They get a reminder email an hour before the meeting and then another, 10 minutes before, with the Zoom link. And to make extra sure everyone knows where they need to be and when, a calendar event with all the important details is added to everyone's calendar too.
Step 4...
The meeting happens. It might be a chat about set up, digging into a problem, or usability testing with Invision prototypes. Whatever the topic is, we love this bit as we get to challenge our own assumptions and test hypotheses.
Step 5...
We send a thank you follow up email. We could use YCBM's automated follow-up notifications for this, but we tend to personalize each of these based on the interview. It gives us an opportunity to share resources or follow up with something we spoke about in the call.
Step 6...
Scheduling success! All that's left now is to write up findings, share with the team, and make any changes before starting the flow again.
In practice...
An example of this in practice would be our recent addition of a pause subscription option. Our Customer Team let us know that some seasonal customers said canceling their subscription between uses felt negative.
This highlighted an opportunity to us and after some more research, it seemed adding a pause option was the way forward. Doing so would improve things for these customers, and streamline our own metrics — win-win!
Once we had a prototype of the pause subscription flow, it was time to get customers involved. We sent out our booking link and lined up some testing sessions.
Once those customers were in a Zoom room with us, we could share the prototype, challenge assumptions, and dig deeper into the solution.
When it came to releasing this feature, we did so knowing that the designed functionality was going to benefit lots of customers.
That's just one, broad outline of this in practice. Things might change based on the project and channels used to connect but these main steps give an outline of how things work for us.
A deeper dive into making this process work
Before we even get to sharing booking page links in emails, our booking pages need set up.
We want to highlight some features that we, and other UX Teams use to collaborate, stay organized, prepare, and save time.
Keeping things organized
First up is — technically not booking page set up but does help us and others to stay organized — Folders.
With folders, we organize our dashboard by grouping booking pages. We can keep all our UX booking pages together, making them easy to access and update, if need be, for each study.

Now onto booking pages...
Working as a team
We often set up our booking pages to look at more than one calendar for availability. We add calendars for each team member who needs to be in the interview and times are only offered to the interviewee if all team members are available. It means we can have a note-taker and lead interviewer on the call, allowing us to stay engaged without missing something important.
No barriers to connecting
While we're on the topic of coordinating peoples availability, it feels only right to mention time zones! We're a remote, distributed company with customers all over the world. We couldn't live without the "Automatically detect booker timezone" feature. It means when someone lands on our UX calls booking page, they see times that make sense to them. And, it means all the notifications sent to them make sense and everyone turns up at the right time!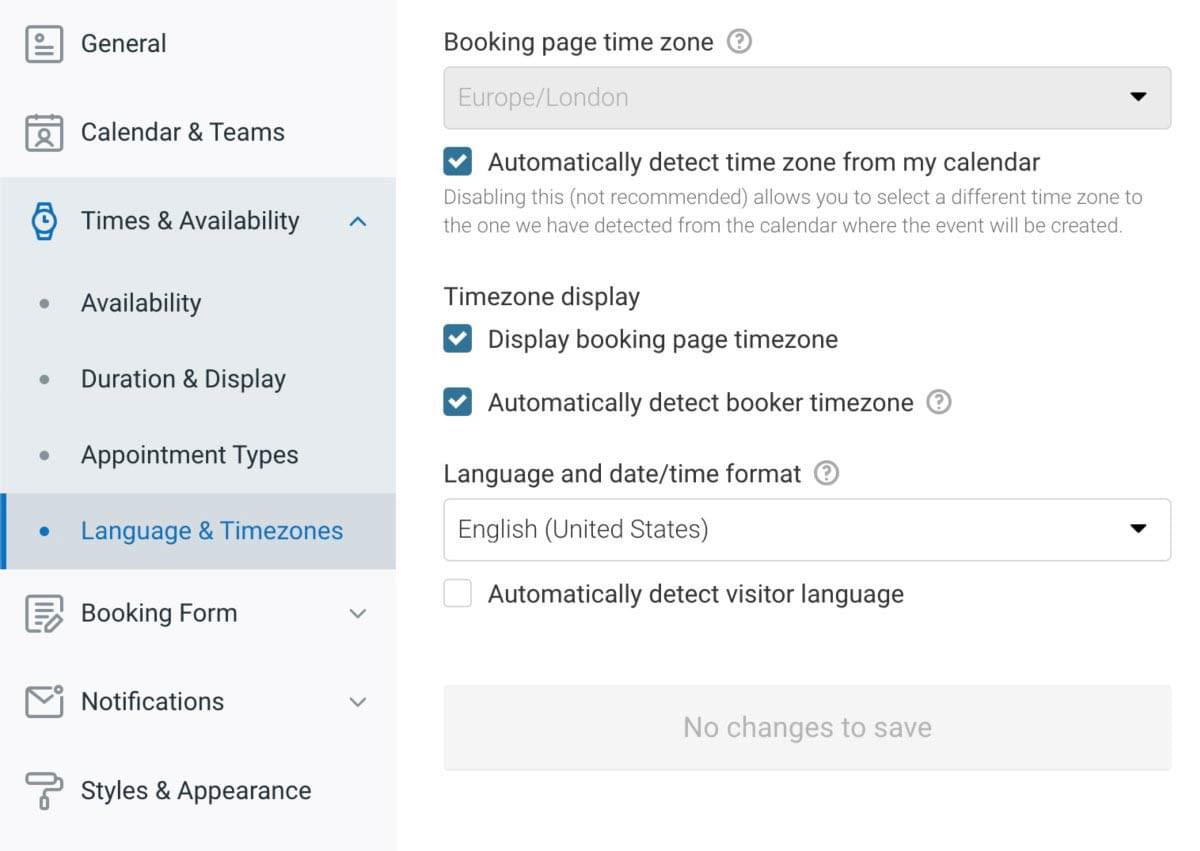 We make sure the "Automatically detect booker timezone" setting is checked.

The timezone dropdown shows the right timezone for the person making a booking, and all the times make sense for them.
Next up is what happens after someone chooses a time — this is where YCBM's customizable booking forms come in.
We keep our booking form short and sweet. To get started, all we need to know is someone's name, email, and company. Then, we can greet someone by name and send notifications to the right place. Asking for a company name gives us a great opening topic during the interview.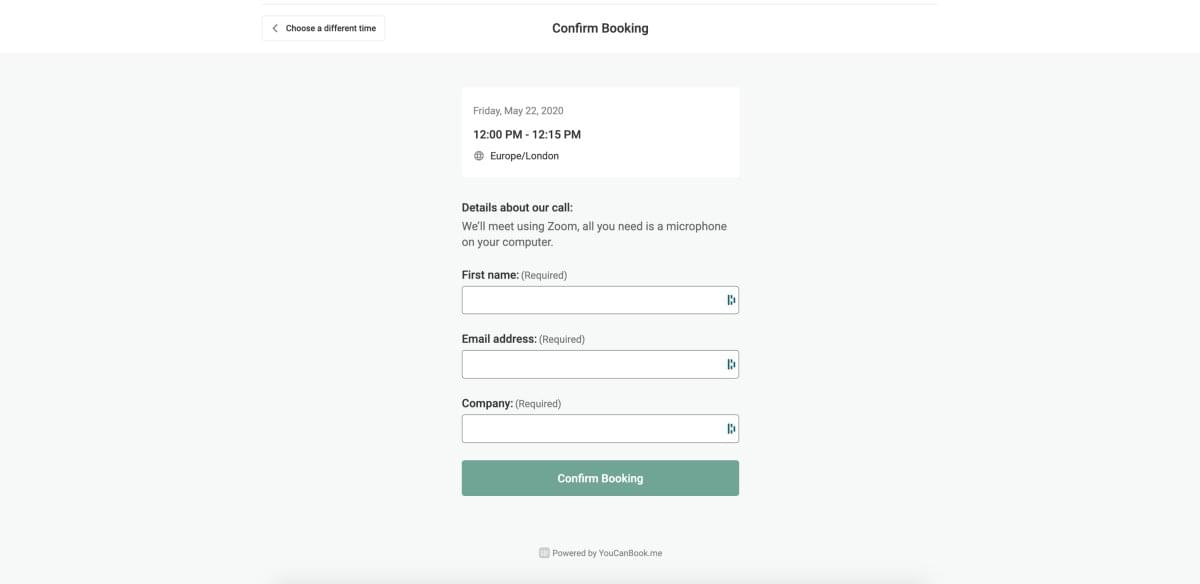 We keep our booking form pretty streamlined but we've seen loads of unique forms built to suit individual needs.
We've mentioned notifications a few times now and it's not only us and UX Teams that love them. They're one of our most popular and powerful features. People love that they're automated, flexible, and completely customizable.
We've set up an email to let us know when someone books an interview and all the details also get added as a calendar event to our Google calendars.
The interviewee gets an email confirming the booking details, and the calendar event is automatically added to their calendar too. We've customized these calendar events so that all the important information can be found at a glance. Interviewees then get a reminder email an hour before the meeting, and we share the Zoom link 10 minutes before. Sending these reminders has reduced our no-show rates, and we know that's the case for a lot of others too.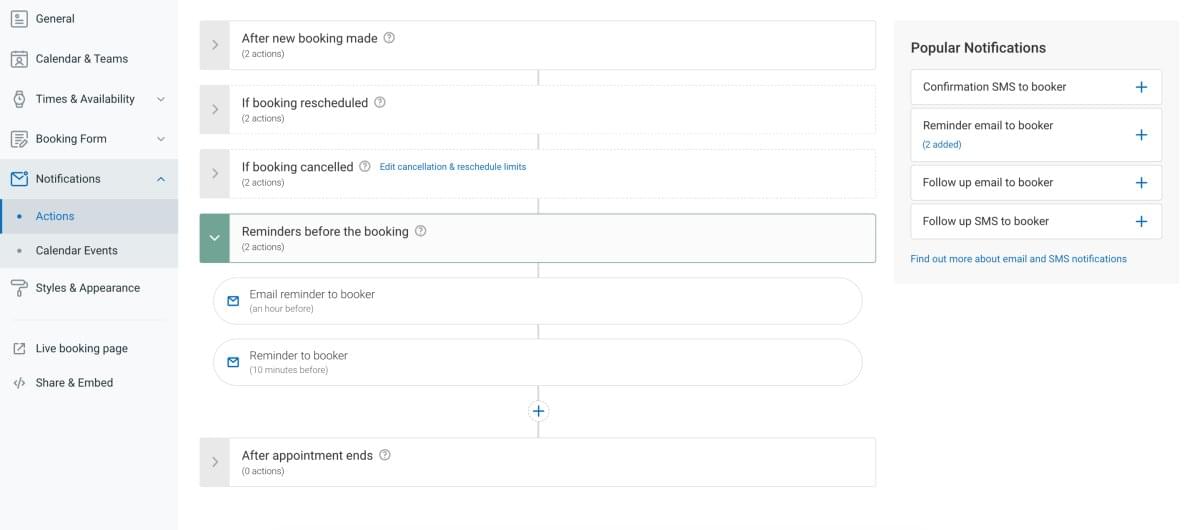 We send out reminders which include the Zoom meeting link and help reduce no shows.
Customers can cancel or reschedule from any of these notifications. Things come up, and sometimes the day doesn't go to plan, so we want to make it easy for people to let us know they won't make it.
One thing to note about notifications is they're personalized based on booking form answers. By using shorthand codes, all notifications can dynamically output information relevant to that customer. They're great for adding a personal touch to your communications.
We also use shorthand codes and notifications to share the Zoom link for each call. YouCanBook.me integrates with Zoom and that integration creates a unique meeting link for each booking. Using Zoom means we can connect with our global customer base and aren't restricted by location.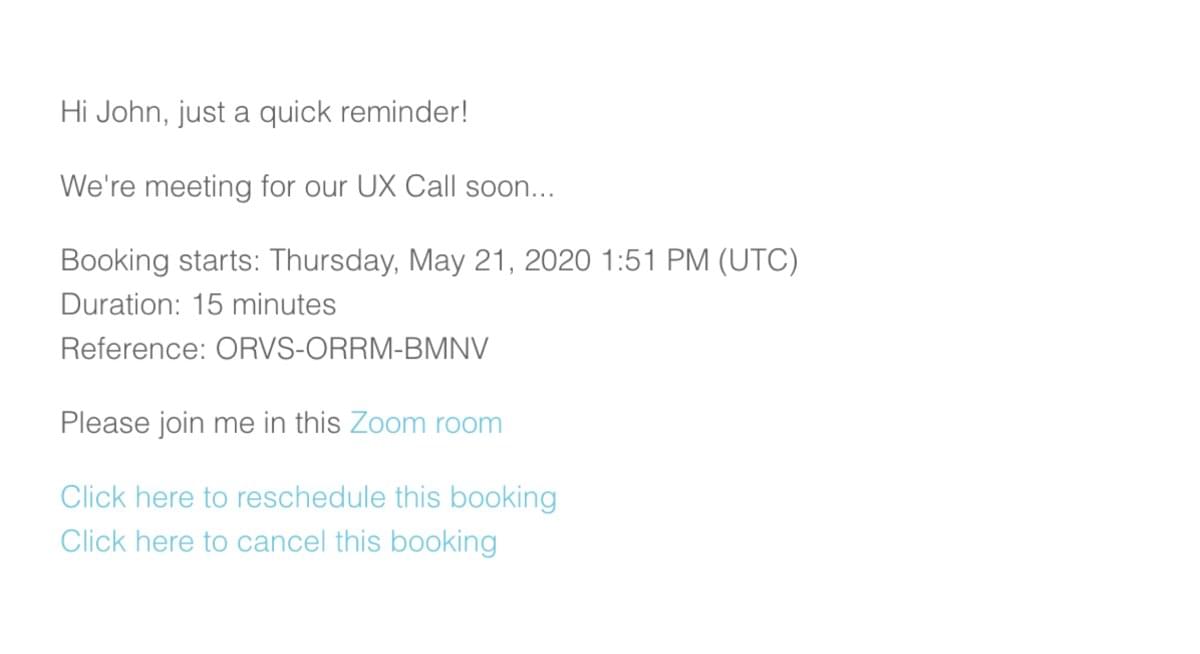 We share our Zoom link, allow people to cancel or reschedule, and personalize communications based on booking form answers.
So there you have it — our process and some stand out features for scheduling UX Calls. This process and features save us and other UX teams a lot of time and manual effort. We don't have to play email ping pong with potential interviewees and run the risk of losing them altogether.
Adding our booking link to emails and communications with customers makes it much easier for them to pick a time that suits them. And, when they visit the link, the branded booking page lets them know they're in the right place.
Integrating with tools like Zoom, and using YCBM's timezone features opens us up to speak with our global customer base, allowing us to test designs with an accurate representation of our customer base and avoid any bias.
And to top it off, we save tonnes of time by automating admin work, like sending reminders and follow up emails.
Whether you're a veteran or new to remote work, there are challenges that present themselves with conducting remote UX research. Luckily, there's more and more people sharing information and processes in this space. For example, we recently saw and featured on a fantastic infographic by userinterviews.com. The infographic details some of the best user research tools and includes recruiting, usability testing, note-taking, and of course, scheduling. We recommend checking it out for yourself.
If you and your team have any questions about this process, or how to incorporate and adapt it to your workflow, research efforts and tools you already use, please get in touch with us — we'd be happy to discuss how YCBM can work for you.
Subscribe to our newsletter
Get productivity tips, news, articles and resources.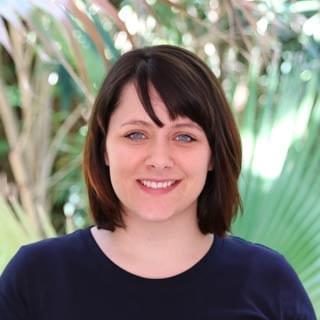 Written by
Kayleigh Bingham
Kayleigh is a Product Manager at YoucanBookMe. She's passionate about putting our customers at the center of everything we do. Pen and paper in hand, and never far from some post-its, Kayleigh is always working on ways to add more value to our product.