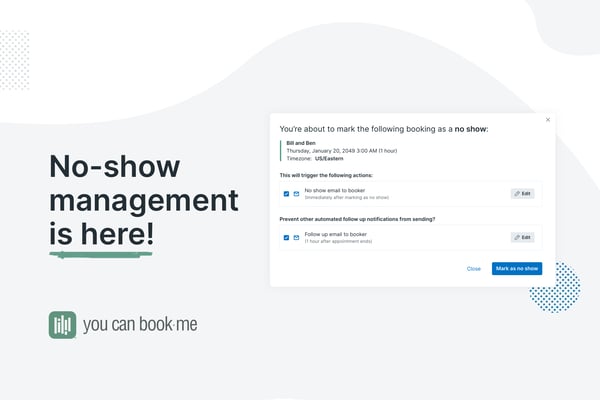 Hate no-shows? Automate the admin with no-show management.
No-shows are hassle enough. Don't make it worse by wasting time on the admin. We sweat the small stuff so you don't have to!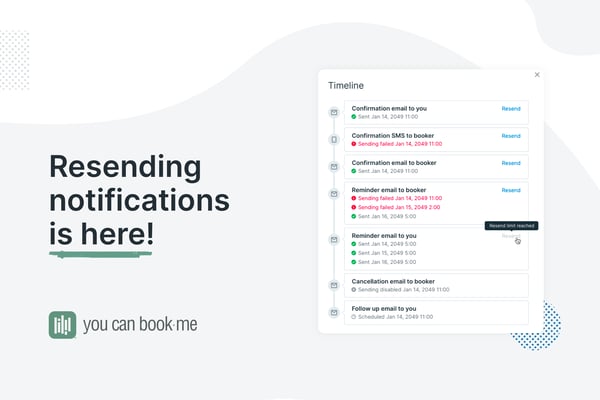 Ever needed a second chance? Resending notifications is here
Every now and then something happens that means a YCBM notification doesn't go through. Now you get a do-over! Resend emails, SMS and webhooks directly from your bookings dashboard.