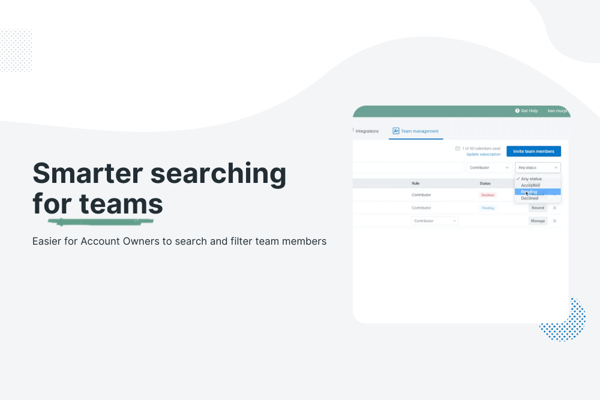 Making YouCanBook.me the best scheduling tool for teams
Slice and dice your team member list any way you like! Better search and filtering means faster team management - so you can get on with the day job.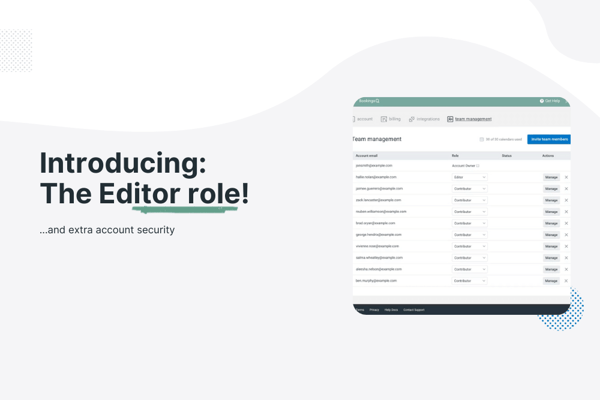 Editor role and extra account security
Two must-have features this month: a new Team role & stronger account security with 2 Factor Authentication.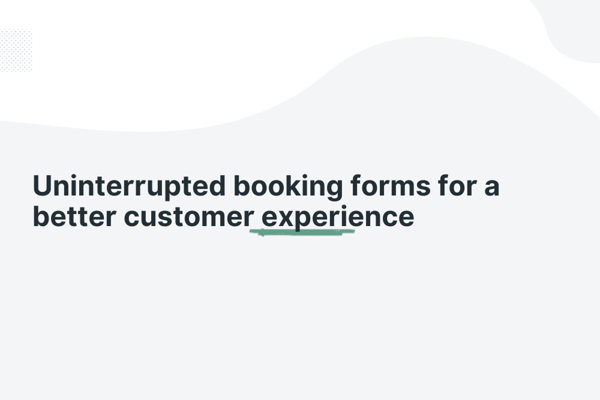 Uninterrupted booking forms for a better customer experience
We're keeping your bookings flowing with better bot protection. To give you more options when scheduling for your organization, we've been working to get everything in place to release our new Editor role soon! We have lots going on under the radar in preparation. In the meantime, here are some other exciting updates.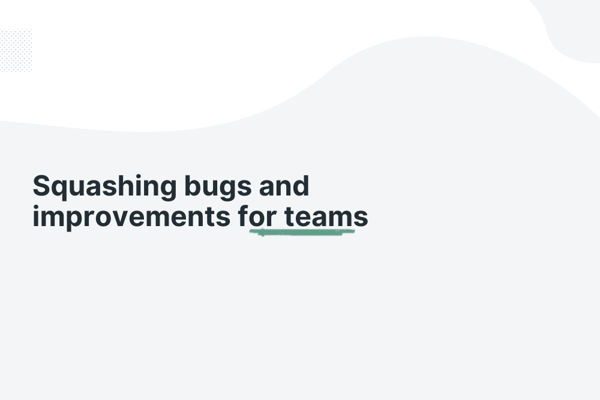 Ringing in the new year with improvements all around
Each year we use January as an opportunity to squash some bugs. It means we can focus our energy on fixing anything outstanding and then switch the focus to new features and improvements. We also made some updates to Team management & centralized billing.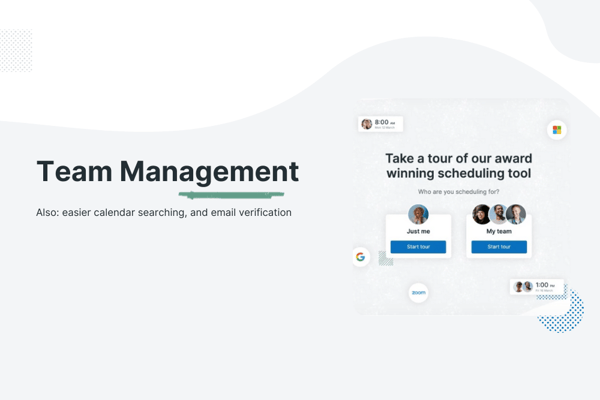 Team management, easier calendar searching, and email verification
We're excited about Team Management! Zoom is here, better calendar searching & multiple admins too!